The Symphony Isles is divided into sectors called Zones. There is something unique to see in every single one of them. There are eleven zones, known as the "Regular Zones". That hold a wide variety of wildlife and other great landmarks. Along with the Regular Zones, there are 3 Special Zones. Rarer animals and creatures live within these special Zones.
Finally, there is one forbidden zone labeled "The Zone That Never Was". It is a zone that never existed, but exists at the exact same time. To unlock the portals to the Special Zones and Fabeled Zone. You must collect portal keys, hidden in the other zones and find all 150 Feros Seals, to unlock the "Zone That Never Was".
Normal Zones
Peridot Plains(Grassland Zone)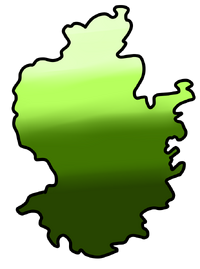 The Peridot Plains is the very first zone,unlocked in the game and has the most domesticated animals. This is also the zone that you the player resides, living on the outskirts of Forissimo Town. Being the most domesticated zone, Grassland Zone has little wildlife, but it does have a lot of domesticated animals that are very much so tamable. Along with having the most domesticated animals, it also has the most shops and refineries as well.  
Opalite Outskirts
This "Winter Wonderland" is the coldest area in the game. To unlock it you have to set Bryce free from his prison. This place also requires that you have a certain type of gear to traverse through it. Being the coldest area in the game, it the home of a lot of chilly animals.
Sandstone Summit
Emerald Grove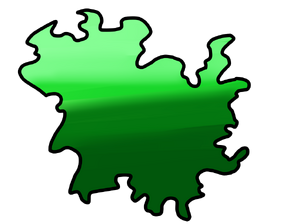 The Bewilder Woods is a zone in the game, ~Wild World~. It is unlocked along with the Amazone, after collecting the "Ferocity Shard of Woodlands". Within this zone is a massive forest maze, which is the home to many woodland creatures, and  has taken the lives of many wandering travellers. Only a few, have gotten out of the maze alive. Nobody has dared to traverse the entire maze. 
http://fantendo.wikia.com/wiki/Special:Maps/18716
For a map of the Bewilder Woods, Click the Link Above.
Spinel Cave
Menolite Mountains
Enstatite Earths
Turqouoise Court
Amazonite Zone
Iolite City
Diamond Cove
Special Zones
Obsidian O-zone
Bloodstone Beckon
Lepidolite Landing
Chalcedony Clouds
"The Zone That Never Was"
The plain of non-existance
Forest of uncreated Entities
Neo-Genesis
Ad blocker interference detected!
Wikia is a free-to-use site that makes money from advertising. We have a modified experience for viewers using ad blockers

Wikia is not accessible if you've made further modifications. Remove the custom ad blocker rule(s) and the page will load as expected.