Zonal Fever
, also known by its alias "Project Z", is an enormous crossover fighting game developed by
scorpistar⭐
in collaboration with video game giant
TimeStrike
, and is supposed to be the company's parting gift upon its completion. It is an extensively large fighting game, featuring a huge roster consisting of multiple tens of characters while also bearing tons of homages to the many elements of
Athena Hawkins
(t∣b∣c)
' whole Fantendo career. Though not canon to the series'
lore
or overall timeline, it intends to bring all the best parts of the Zaxinian Lifts into one huge package and satisfy the most hardcore of Zaxinian fans. The game is unique in regards to gameplay, not copying the
Fantendo Smash Bros.
formula or that of any other fighting game's, instead focused on bringing purely original and all-new content to the table. Occasionally, however, it may borrow inspiration from titles such as
Super Smash Bros.
or
Skullgirls
.
Intended to be the final huge outing from scorpistar, the game is intended to be enormous and borrow lots of elements from across the extensive Zaxinian Lifts universe. All well-established franchises across that universe's spectrum are included in the game in some shape or form, from BowieQuest to Through the Never. Zonal Fever brings the best of the series' characters together and pits them against each other, with more minor members of the cast serving as "sidekicks" that join the character of the player's choice in combat. Stages emerge from locations established across the Zaxinian Lifts, with others being inspired by certain characters or being designed exclusively for this game's atmosphere. Elements from various fighting games that the author has never completed, including Brawl of the Fandraxonians: Constellation Warfare and Project V, will be present in this game alongside existing original elements.
Zonal Fever was released for the Nintendo Switch, V², Pacifico, Pyrohedron, Pharo, Display C, Knuckleduster, Nexus, Evo-Gem, and GhostDrive consoles, likely so to give everyone access to the game. Zonal Fever is always advertised with "#ZHYPE", a term associated with the project that is used to generate excitement and support for the big project. Prior to starting a game, the player can choose to have elements of the game locked away that require unlocking them with specific methods, or have everything unlocked from the very start for competitive players. To promote it, it was supposed by the Grand Z Tour. It was later released as a launch title for the super-fast TimeStrike Falcon platform.
The main theme of Zonal Fever is Ozzy Osbourne's "Let Me Hear You Scream", which was used to promote the game.
Gameplay
Gameplay is described as if the player was utilizing The V²'s controller.
Zonal Fever's standard gameplay features two or more characters duking it out across stages that collapse with time, with characters having to seek out stable ground whilst finding the perfect opportunity to charge at their opponents. They can use light attacks (red action button) to set up harsh combos and chip away at the foe for minor damage, or use heavy attacks (green action button) to cause plenty of damage and kick foes far away. Many combos formed from extensive usage of the red button can be led up with just about any heavy attack, which can cause major damage and grant the player points for their efforts. The inner triggers can be used to grab foes and pummel them (left trigger) or lay hazards to harm or otherwise hinder foes when they come upon them (right trigger). Any foe caught in one's grab can be pushed away with a heavy attack. The player can click down on their left thumbstick to charge up a blue meter - once this meter is filled, the player can unleash a charged variation of any heavy move in their arsenal.
Any of the two shoulder buttons can be used to negate damage by half; a well-timed defend can even counter some of the damage back against the foe. If the shoulder buttons are pressed mid-air, the player can spin and knock their foe in the opposite direction while neither takes damage. Holding still while healing will let the character start slowly regaining stamina. Characters also have a rush option, which they can use to move forward in a straight direction by a fair distance, and they can attack immediately during any part of the rush. Hold up on the thumbstick and press down on the red button simultaneously to dash at a foe. Players can do a double jump if their assist character is not yet down, who will use their split second appearance to boost them upwards. If a character loses all their health, they need to button-mash a bit to get back up with half their health, with more button mashing required upon subsequent falls and with less health being gained after each get-up. During a character's downtime, they are super vulnerable to being kicked off of ledges and battlefields - the only way to win against foes! To win, you must be the last one standing, or your team should be the only one left on the battlefield. A player can be knocked off the stage up to thrice before they are disqualified from the match quickly, though this can be customized.
All characters possess three abilities, akin to Pokemon abilities, which can be used on characters to change their battle style slightly. Only one ability can be used in a match, however, so the player should select which ability they think will be the most helpful in combat. Always by your side in matches are Assist characters, which are either uncommon characters found across the Zaxinian Lifts or characters from Dr. Drebbles (t∣b∣c), Exotoro (t∣b∣c), PabloDePablo (t∣b∣c), Sr.Wario (t∣b∣c), Pyrostar (t∣b∣c), .etherealknight (t∣b∣c), Samtendo09 (t∣b∣c), and Tigertot (t∣b∣c). Prior to going into a match, characters can choose which three they want to take in, yet only one may actually be carried into a match - the player has to view over their foe and their own chosen three assists to make the best judgment on what assist they want to use in combat. Assist characters either have passive or active roles, being more focused on healing the player or attacking their opponents. They do not appear unless the player summons them with a press of any button on the D-pad, and the player can choose which moves they want their partner to use by pressing down on any of the four directional buttons. They disappear after a few moves or if not used within six seconds, and cannot be summoned again until 12 seconds have passed. Assist characters can have their own little stamina bars run out, though they disappear from the player's inventory until the player loses a stock. They may also be knocked off the battlefield, like standard players.
Battling can be made tough, however, by the collapsing nature of the game's arenas. Players must scramble about to locate levitating orbs, referred to as "Time Orbs", which will reverse collapse damage on the stages. Finding these orbs is important, as restoring bits of the stages can be very vital to survival and give more room for the players to run on. The orbs will stop running after 15 seconds, however, bringing those parts of the stage to start slowly collapsing all over again. If an area completely collapses, its orb will shatter as it gets removed from the map. Be aware that hitting orbs enough will cause cracks to appear in them, and too much subsequent damage will make them shatter, causing their corresponding area to fall immediately. It is important to only make the orbs do their job if it is absolutely necessary, or punishments will occur. To compensate for all of the collapsing stage parts, players can enter cannons found in nearly every stage to blast themselves across bottomless pits and onto other parts of the battlefield. They can steer where they're going to fly and choose how powerfully they want to launch themselves, akin to the cannons in Super Mario 64 and the ones featured in the fangame series Sonic Boom Cannon.
There are multiple objects that are scattered around the battlefields apart from Time Orbs that can be used to players' advantage. Little energy capsules rest in certain spots found all over the battlefield; if broken open, they will grant its user strong buffs for a limited amount of time. They can be found on ledges, atop architectural pieces, in bodies of water, within small buildings, or the like - basically, you find them like how you would find item monitors in the Sonic the Hedgehog series. Star-patterned balloons float above the battlefield slightly; if they are broken open, its popper will receive an item they may use in battle to their liking. Items may also be found in cornucopias that are occasionally found across the arenas, though they are typically weapons. "Event characters" appear on the battlefield as well, which can turn the tide of a match. Aileen and Iantha will change the time to day and night, respectively, which changes the layout of stages to a small degree. Aileen opens up wider paths, while Iantha opens up new buildings. If found, Lance will offer to restore the entire battlefield, at the cost of players' HP being equally divided. Ethan Slaaz will occasionally be found in matches, firing off arrows at players as the music changes to his theme. Lastly, Athena Hawkins can be found derping around with her girlfriend; getting close to them will make them disappear and summon a random boss at will.
All character possess a "Book of Souls", which starts out empty, but fills up with the more damage the player takes, the more Ego Points they receive, and the more orbs they touch to keep the stage stable. If the player has taken more damage than given it, the book will fill up with red energy. If they give out more damage than take it, it will fill with blue energy. The colors will swap if one scenario is greater than the other. Should the book finally be full - indicated by that meter next to the character's life icon - the player may press the bottom triggers together to unleash their ultimate weapon! The book will open up a large Inkura portal, which will summon an enormous creature that has its physique and powers shaped depending on the character it was summoned by. Two different beasts can be summoned depending on the energy used to bring the beast to life; red energy beasts deal tons of damage, while blue energy beasts help with support. They will viciously attack the player's opponents and their summons with highly exaggerated, powerful takes on their summoner's attacks. They will disappear after 12 seconds, but can wreak plenty of havoc in the meantime.
When choosing to battle computer opponents in Zonal Fever, their artificial intelligence can be set from VERY LOW to VERY HIGH. Unlike in the Super Smash Bros. franchise, CPU-controlled opponents at high intensity levels utilize various specific techniques that each character possesses in addition to utilizing advanced tricks in general, and change their strategy if the one they're using becomes ineffective. Furthermore, CPUs tend to alternate between projectiles and physical attacks, depending on their position and what their opponents are up to. High-level CPUs also do not have inhuman perfect techniques, making them more fair to fight against in preparation for combat against human players.
Match aesthetics
Prior to a match, the characters are shown walking into a battlefield. Depending on their personality, they may wave at the audience, bump their fists together, pull on aggressive faces, cackle maniacally, or etc. An announcer overhead (usually Anchor Emcee) will often say a pre-battle quote (often from Cuphead) and introduce the audience to the fighters present in the match. After the two leading fighters say one-liners to their opponents (alongside any potential partners), the fight starts. Midway through a fight, a non-interrupting cutscene plays that shows the status of the match. When things are looking close, another non-interrupting intermission will play that has the audience put bets on the winner. Should the player be bet on the most and win the match, they can earn cash that they can use to purchase any locked characters the game has. During a fight's introduction and during intermissions, segments of Megadeth's Crush 'Em play as do segments of other varying tracks. All battle intermissions and the match introduction can be muted in a heartbeat (press bottom triggers), and the player can choose to disable them altogether in the match menu.
Throughout gameplay, announcers will commentate on the match. Anchor Emcee appears the most and often pushes other announcers out of the way to do the commentary herself, which is described as "harsh" and "way over the top". Announcer personalities tend to weigh towards what they're more likely to bet on in audience votes; audiences tend to gravitate towards announcer opinions, and which one they root for depends on the status of the match. There are only three announcers that can be active at once for a match. Announcers may occasionally bicker with each other.
Stat Pentagon
Each character in Zonal Fever has a "Stat Pentagon" that counts up what their stats are. These stats generally increase if the player succeeds at getting items that boost several of their statistics (either individually or otherwise), get Ego Point bonuses, gets directly affected by the Devil's Dice, or smashes up a bunch of BINGO Discs. The higher a character's stat is, the better they are in that field, and vice versa indicates they're worse at it than some others are. When selecting a character, the Stat Pentagon shows up right next to that character, with a secondary pentagon forming within it that stretches out to certain stats to indicate strengths and weaknesses for that character. For the sake of convenience, each stat will be described right below:
Power

: How much damage the user usually inflicts, be it with physical/magic attacks or melee/ranged moves. The higher the Power, the easier Defense can be pierced through. Characters with very high Power tend to have double-edged sword movesets: they're very risky to use due to their powerful, laggy nature, but quite rewarding.

Defense

: How well the user guards against any type of attack. Some attacks ignore Defense, but this stat means a lot as higher defense means more resistance... and makes healing all the more frustrating. Defense-based characters tend to have movesets that reflect their tough, steel-like nature, but this isn't always the case.

Agility

: This stat deals with little things like speed, weight, and jump height. Characters that have higher agility have a better time getting away from enemies, but often have rather mediocre stats otherwise in order to balance them out. Their movesets are often built around speed, with no charging moves.

Stamina

: "Stamina" is an indicator for a character's health. When this is knocked down enough, a character will be put down and be forced to try and get up, vulnerable in the process. If left alone, they will soon return to battle. Characters with high Stamina tend to last for a long while.

Critical

: This stat is synonymous with "luck": the higher a character's "Critical" stat, the more likely they are to land Critical Hits, miss/dodge attacks, get up faster when their Spirit is downed, and even get rarer items. Characters with high Critical stats often compensate for lower other stats, which can help pull the tides in their favor.
Ego points
Players can gather "Ego Points" over the course of a match. They are gained by hopping through rainbow rings occasionally found in the air and landing great combos against opponents whilst taking little or no damage themselves. By launching themselves out of cannons that are found across the battlefields that take the player from location to location, they can do tricks in the air to increase the amount of Ego Points they gain. They also come with every attack the user manages to counter and also from being able to successfully heal for more than three seconds. All ego points obtained will restore the player's health, with more massive amounts of ego points obtained from pulling off extreme tricks or very complicated combos. Ego Points have a minor part in combat, but are important to obtain as they can significantly improve one's chances of survival, even if they just earn a little bit of their stamina back. Enough obtained ego points can actually be used to lower the amount of button mashing a character will have to do to get back up after losing all their stamina, too.
OK -- If players do a small amount of tricks or perform decent combos, they'll get the "OK" bonus that gives them just a small boost. The boost is very minimal and will not be efficient in standard combat, but it can sometimes help in a pinch.
Good -- Good bonuses are achieved with effort, although they're still not the most desired of the bonuses. Landing a combo with at least three hits will result in this ranking. It's more significant than an "OK" score, but not enough to win with usually.
Great -- This is a desired result that can be achieved with good precision or landing a four-hit combo. Great combos are enough to regain one's stamina by at least 5%, which is really handy for characters that have tons of health. Great combos are the most common "good" ones.
Awesome -- Players will need a decent amount of skill to achieve an awesome ranking, which heals a fair amount of health, and often enough to survive at least a few combos or so or a small handful of finishers. A five-hit combo or something of that worth is necessary to get this high.
Outstanding -- A great string of combos or attacks can result in this incredible rating. This is enough to drain the amount of button mashing that needs to be done once the player loses all of their stamina by a full quarter. This is handy for getting back up in time to evade death.
Amazing -- Laying down seven hits all in a row or performing an incredible series of tricks are the most likely ways this incredible score can be achieved. This recovers at least 30% of their health and drains the amount of necessary button mashing by a total third.
Oops! -- Players that don't land correctly on their feet after trying to perform tricks or making a poor miss will get this rating in contrast to the other ones. Players need to be careful or they'll get this rating! Fortunately, nothing is lost in the process. Just try again!
Devil's Dice
The Devil's Dice are optional tools that a host can enable to cast different spells all over the battlefield. Prior to taking part in a round of combat, every character has a set number of dice they need to roll, and the amount is highly dependent on the roll of the single Normal Die each character gets prior to starting a round. Characters who do not roll the dice in time will be given no buffs or nerfs and they will start the round like normal, but other dice from other players can potentially affect them. These dice spruce the gameplay by buffing up or nerfing down those that use such risky items. If there is more than one of a certain die, their numbers will combine and be divided by the number of those dice present in order to have a final number. The dice are chosen through an RNG factor. The dice are only usable in the first three playstyles. Only three dice are rolled per player. Here are the different dice and their effects:

NORMAL
(common)
The normal die simply tells how normal the battlefield is actually going to be. This die always arrives in the hands of the first player to roll the dice, and arrives in no other's hands. The lower the number rolled, the more chaotic and cracked up the battlefield becomes.

GOLDEN
(common)
The golden die indicates how many helpful items and the like will show up on the battlefield around the player that rolls this die. The higher the number, the more helpful items and the like that spawn around the player for them to use. This is a very beneficial die.

OFFENSE
(semi-common)
The offense die indicates how strong a character will be in a match. The higher the number, the higher their offense will be. If a player rolls a three, they will have their average offense stat. If the player rolls a one, they will have lower power output than normal.

DEFENSE
(semi-common)
The defense die works just like the offense die. The higher the number that is rolled, the higher their defense will be. If the player rolls a three, they will have their average defense stat. Obviously, if a one is rolled, they will have less armor on them than normal.

SPEED
(semi-common)
Pretty much like the aforementioned two dice. The higher the number is rolled, the faster a character will be in a match, from attack speed to actual mobility. If a three is rolled, they'll be as fast as they are usually. Rolling a one means the character will become sluggish.

VITALITY
(semi-common)
The higher the number of this die is rolled, the quicker a character will be able to get up after their stamina is depleted. Those that roll a one must be VERY careful to not lose their health, or their lives may as well be completely over. This is a die you don't want to see.

RANDOM
(semi-common)
The random die will have a random, often important effect in gameplay. "Reversal" rolls will reverse the effects of the dice thrown, "Double" rolls multiply everything (including trick bonuses) by two, and "Repeat" rolls reroll all the dice, giving different results.

SHADOW
(rare)
If the Shadow die appears, it indicates how strong the player's Book of Souls will be. If a one is rolled, the character will be very weak and easy to defeat, but if a six rolled, the summoned beast is outright impossible to stop and will wreak infinite destruction against foes!

DISASTER
(rare)
Depending on the rolled number, the player may face hurricane conditions, tornado conditions, and even volcanic explosions! Ordinary Mailman style. These are flashy events that get the audience all nice and riled up. Surviving the storms will result in the player getting ego points.

DEATH
(2% chance)
If a death die is present in the mix, all sorts of dangerous things can happen! No matter what, it will always land on a skull and bring the brutality to the max. What it can do is make stages fall apart real fast for everyone or curse every player with bad stats...
BINGO Crash
With the assumption that "BINGO Crash" is enabled, a table of BINGO Discs will be always shown alongside the match countdown message, with a smaller message reading "Break 'em all!". Subsequently, nine BINGO Discs will be held up around the battlefield for the players to destroy. These BINGO Discs can be broken by smashing them open with any attack, and respawn in other places when destroyed. Should the player clear off three Bingo Discs in a row on their own card, they will gain a small stat bonus in every field that sticks with them for the rest of the match. By clearing off their entire card, all stats will be buffed to 1.3x the initial base stats by that point. Assuming items are turned on, getting BINGOs also reward the player with an item 50% of the time. It should be noted that with each card the player earns, the positions of the BINGO Discs will be completely randomized, so the player's priorities may clash with other opponents that also want to get the good stat buffs as well. Should the player clear off their full card, they will get a fresh new copy they can clear off. Their stats will max out at 2x the base stats, which can result in some amazing and totally broken gameplay. These are absolutely not allowed in competitive play.









If the player so chooses, they can increase the amount of BINGO Discs to be destroyed. They can either have a 3x3 grid to clear, a 4x4 one to clear, or a 5x5 one to clear. The player's stats generally increase less with every BINGO they get on bigger cards, but stats are still buffed to 1.3x the base stats upon clearing any of the cards. 5x5 is considered to be the most fair, while 3x3 is the quickest option and evokes chaos.
Modes
The insanely heated, bloodthirsty mode named "Aces High" serves as Zonal Fever's main mode. Fighters must kick each other off into oblivion, all the while evading falling off the collapsing platforms and searching for chances to strike against their opponents. It is the most customizable, with all hazards, events, and etc. being able to be switched on or off, and the players can choose whether or not they want these matches to be timed. Two presets for "Aces High" exist, named "Hardcore" and "Softcore", which are prominently used online. "Hardcore" always has timers on, has all items and hazards off, and focused exclusively on heated player action, serving as the game's competitive standard settings. "Softcore" has everything available by default, even the Devil's Dice, serving as the game's casual, yet craziest setting. The mode gets its name from the fact that all fighters are high up in the skies... obviously.

Head-to-Head Crusher serves as the tournament mode for Zonal Fever. Individual players or teams go up a tournament ladder as they go head-to-head against others, with the idea being able to move up the brackets as far as possible to win the championship. Tournaments can be handled with computer players, regional players, worldwide players, and more - they can also be set up for tournaments offering money (through physical arranges) and the host can set the amount of money that will be earned as the "grand prize" and potentially the amount of money earned for other high places (i.e. 2nd, 4th). Anywhere up from 4 to 128 players can be held on the ladder at once, automatically skipping over CPU duels. The host can choose the stages aren't allowed in the tournament, whether items are on or off, or even if hazards are on or off. The host cannot change the rules mid-tourney for consistency reasons.

"Trenches" serves as Zonal Fever's primary single-player campaign. Players move up a long (non-literal) ladder to battle against dozens of different foes and bosses, battling each one in simple battlefields and praying that the Devil's Dice are on their side. Characters move from trench to trench in a stable battlefield to reach the next trench, which always holds a simple challenge. As rounds progress, the difficulty curve increases, and everything becomes more grueling and tough to break through. At the campaign's end, the player must beat Mallory's guardians (non-unlocked characters), then battle her Syinara Wyne-enhanced form: Corsallory. Upon her defeat, the mode comes to a close, but the player has a 25% chance of getting in a battle with a character they have yet to unlock (always one of Mallory's guards in this mode). Following the mode's completion, the player will earn cash awards. They can set the difficulty from Simple to Expert; the polar opposites of difficulty. The "Simplest" take on Trenches doesn't feature much more than 1-on-1 battles and simple unlocks.

"Spatial Climb" has the player take a first-person walk up an enormous tower that stretches from the city of Naxaz all the way to outer space, and eventually deep into the spacebound "Pit of Sorrows"! Every ten or so seconds of walking, the player will come across a gate that contains a challenge. These challenges are not too difficult, but contain specific and nutty challenges that'll likely leave a great impression in players. These can range from beating Zodiez & Mayxine within 60 seconds to escaping a collapsing narrow passageway to escape The Echeno's reach. Occasionally, there might be more than one gate standing in the player's way, leaving them a choice as for what challenge they want to do out of the two or even three that are present. The player can press the pause button at any time to take any challenge they completed prior at once. During the tower climb, the player may unlock new fighters, assist characters, or items as well as USA CASH MONEY. The mode culminates in a multi-layered boss fight against Ghasja. Compared to Trenches, it's more difficult, but more rewarding.

"Hunger Games" makes a grand return, having debuted in Brawl of the Fandraxonians. Hunger Games features its own battleground, which changes in topography and shape with every boot-up. Weather conditions will either help or hinder players, which change with every roll of the Death die, which is periodically rolled every 30-60 seconds. 24 fighters in the game's roster fight in the Hunger Games in twelve teams of two. Characters should take weapons from the cornucopia and brawl it out until only one player remains. Defeated enemies can be "claimed" by others, and by "claiming", we mean actually eating them up to regain health and gain power boosts. Players should go around and find food as well as defeat and eat foes, however, as starving is a big possibility - and if a character starves to death, they will be unable to battle. Defeated characters can monitor the remaining players, or leave to participate in other matches. Watch out though, as the battlefields still collapse under the weight of players, meaning that players have to chase down as much food as possible as it could be latched onto soon-to-collapse footing!

"Master's Rules", inspired by Universal Gravitation's "Romance" submode of Action Reaction, is a mode wholly unique to Zonal Fever. One player, either human or a CPU, picks a character that walks around the stadiums invincible, setting up the game's rules every 20 seconds or so to constantly change the flow of battle! The master can demand just about anything: they can force the stage to start breaking apart or come back together, roll some of the Devil's Dice, set up the BINGO boards themselves, switch on and off items, or even change some of the physics! Whatever the master demands must be coped with by the game's other players. As players survive, their "success gauge" (right below their health meters) starts to slowly fill; however, if they take damage or get knocked off the stage / lose all their health, they will lose varying amounts of progress on the gauge. However, landing KOs or slamming players off the stage as well as graciously putting up with the ever-changing rules will grant the player extra progress in the success gauge. The first player to finish their success gauge automatically wins the match.

"Naxaz Party" is the game's most casual mode, and is perhaps the easiest of them all! Similar to Mario Party in varying ways, four players navigate their way around a board based on the city of Naxaz. The goal is to get to the very end before anyone else; first-place winner gets plenty of rewards! Those that get 2nd or 3rd will also earn rewards, but not as many. Matches in "Naxaz Party" don't last very long, but the conditions of a match can vary rather extremely between rounds. The player's position following a match determines how many spaces they move next turn via hitting their die (7-10 for 1st, 5-8 for 2nd, 3-6 for 3rd, and 1-4 for 4th). By landing on specific spaces, the player can earn shortcuts they can take next turn, rare gifts that they can hardly find anywhere else, or learn a very oddly specific trivia fact about anyone within scorpistar's works. Some spaces even let the player grab a Devil's Die that they can cast either upon themselves or an opponent for no price! Though Naxaz Party may sound intimidating, throwing the player through unknown places, the challenges tend to be easy and very casual-friendly.

"Dance of Death" serves as the game's absolute most difficult mode, being infuriating as hell, but absolutely fun to play online. Your friendly foe "Satan" will spin the Wheel of Impending Doom to decide just what rough, high-difficulty tasks the players will have to do to please him. The mode tests all the players' patience to a large degree, with his challenges being quite obscene (having to land very specific combos, making skillful leaps across gaps, etc all being part of his arsenal). With every challenge passed with at least two players remaining, it will be removed from the wheel, being replaced with a spin-again option. If all challenges are done, Satan will break the wheel and challenge fighters head-on. If Satan is beaten, the remaining players win the mode. Winning "Dance of Death" will result in large bonuses, thanks to the sheer difficulty of this mode. Consider it a test of the player's skills to phenomenal degrees, and if mastered, it will be easy to gain all sorts of new content quite fast - enough mastering can earn the player earn more than Spatial Climb will.

"Badge Match" is a unique mode that can only be accessed by users that have access to their very own Zaxinian Sage Badge. Sage users participate in Aces High-like combat, using extremely powerful techniques to eradicate the battlefield and opponents as well as using their own powers to restore bits of the land. This means that all players have control over restoring and breaking the stage, resulting in some outright terrifying combat, as sage users have immense power and capabilities that are unmatched by any other. Badge Matches are basically anti-competitive, as the atmosphere is super intense and it is impossible to set real regulations for this mode without making anything unfair. Note that assist characters do not function in this mode. Once a character takes enough damage, they'll be knocked out of their Sage Badge transformation, and have to go find their badge, which had scattered onto stable land. If they're not quick enough, they'll be knocked unconscious and perhaps knocked off the battlefield!

(Hidden mode)

"Zyvoline Giants" is a glorious, radical departure from the Aces High-like gameplay. The player can fuse three characters together to form a huge Zyvoline-like beast, with these characters making up the head and main body, armor pieces, and physical enhancements respectively. These characters hurl themselves around space at high velocities and have to tackle their huge foes with varying attacks to drain each other's HP. In this mode, the giants may punch meteors around to cause large damage to these Zyvoline-like beings, or pick up planets and hurl them at their enemies to cause massive damage. The stats of each Zyvoline being depend on what three characters were combined to make these beasts. Zyvolines can root themselves in with any planets they find, allowing them to form the planets into huge armor and use their finite power to heal up and have defense and power bonuses. Last one standing wins in this spatial Aces High-like fighting mode! It can played with up to eight players, in contrast to Aces High's twelve.

(Hidden mode)

"Justice for All" offers several submodes that all make up this one: Battle Tag, Capture the Flag, Power Theft, Stardust Stars, and Execution. The first one, "Battle Tag", has the players all run around in an effort to tag one another, damaging them in the progress. The person that's it reaches a maximum speed provided by the game so they can tag other individuals. Slower characters can knock the tagger away with powerful attacks. "Capture the Flag" has two teams work to steal the other team's flag whilst guarding their own; the stage very slowly collapses in this case. "Power Theft" has characters try to steal other players' "Reign Boxes" so they can become deities to break through Zin-like barriers that surround each character, making them otherwise invincible. "Stardust Stars" has the players run around and try to suck up the most stardust in their pots before time runs out. "Execution", the last one, has players with infinite health try to damage each other. For each 30 seconds that passes, the person that's taken the most damage gets eliminated. There exists a "Mixup" mode that mixes up game modes or hosts them in tournament-like settings.

(Hidden mode)

"Reign in Blood" is the game's boss rush challenge, which pits any one of the player's characters against a series of rough, rowdy bosses. They are all battled in a stormy Greek arena that has an unstable Zellen clone spearhead the matches, sending out gladiator after gladiator to finish the player off. The player can take up to six characters to use against this Zellen's cronies within Reign in Blood, and with each character that falls off the ring, the player may bring their next character and assist onto the battlefield. Items do not drop whatsoever, except between rounds when this Zellen (almost sarcastically) congratulates the player for their accomplishment. As the arena still collapses in "Reign in Blood", it will restore a little bit following each boss' completion. All of Zellen's bosses are randomized, and not all of them appear unless the mode setting is on "Hard" instead of normal, where all bosses appear. Zellen will angrily attack as the game's final boss if all the enemies have been beaten. Defeating her will result in a slew of different rewards, especially USA CASH MONEY, which comes by the thousands here (especially if the mode was beaten on higher difficulty settings).

(Hidden mode)

"Zin Exercise" is the game's practice mode option. Players are trained directly by Silver Zin on how to play, with Chronia assisting him to teach the player how to use their avatar fighter Genesis for direct combat. Chronia will set up obstacles and enemies for the player to defeat on the mode-exclusive battleground "Zin Dimension", which doesn't collapse until Silver comments it is starting to fall apart. He will teach the player how to use their moveset to its full potential, and will actually award the player with bits of money if they perfectly pass certain sections of his training program. Once training is near complete, Silver will send Chronia out into combat, where they will serve as a weak opponent to test all the player's skills - after beating her, it is complete. The player can choose to take individual advanced lessons from Silver as well. There is a submode where Silver hosts an FAQ, where the player can ask him any of the provided questions - and even flirt with him, just a little. The flirting can get intense if the player wishes to, to the point where one makes Silver cower and fluster, and maybe to the point where he may actually embrace the player.

The "Stage Designer" is one of the ultimate tools in Zonal Fever. Players can draw out a map they like, or use pre-set tiles to make their maps. They can drag on the individual platforms on the maps to adjust their slopes and shape from an overhead view, and go in for a first-person perspective to add item and object spawns for any modes the map is compatible with. The player can expand and deflate areas in the textures so they can make little caverns via some tools if they wish. Inspired by ROBLOX, the player can actually enter their own map to edit it mid-construction and use light attacks to add stage mass and heavy attacks to reduce stage mass. From this perspective, the player can make tunnels or pillars beneath themselves, and all sorts of neat custom designed stages. The player cannot jump in this mode, but rather head up vertically, while the other jump button is used to have them head down vertically. The only requirements to adding a stage are for each individual stage platform to have a Time Orb associated with it and for there to be cannons on islands that are disconnected from the mainland(s) by afar.
Characters
All characters marked as "VETERANS" on their pages have been present in Brawl of the Fandraxonians or in Brawl of the Fandraxonians: Constellation Warfare. "NEWCOMERS" haven't appeared in either of those games.
Playable
There are a grand total of seventy-five playable characters in Zonal Fever, not including mirror characters. Several of these characters are available from the start, while the remaining ones are usually unlocked through one of two means: recruitment in the "Spatial Climb" mode or a certain task that the player must accomplish. Default characters are usually the most recognizable of the Lifts' cast, while the unlockable characters are usually less seen ones or are antagonistic characters hidden away as surprises for the player to dig up. Of all these characters, only six are purchasable as downloadable content, bringing the game's roster to eighty-one unique characters. All characters are divided into four categories for an oncoming feature; Team Scotch, Team Silver, Neutral Team, and Team Mallory.
Characters with an "Ω" symbol indicate they are eligible for use in the "Badge Match" mode, as they possess "Sage transformations". Characters with a "ϕ" symbol are mirrors, which are "clone characters" to an extent, and are as such not considered unique fighters. There are an undetermined number of these characters. Sage fighters will be described in their own individual subpages.
Default
Unlockable
Downloadable content
Toroko Costumes
Assisting
Zonal Fever houses forty-eight assistant characters, separated into twelve groups of four that are just barely distinguishable by colored rings. Most of these were created by very inspirational creators on Fantendo, who got in the game due to Athena's personal love or respect for them. Their role in gameplay is to aid the player with moves that may or may not be in their arsenal, and to either passively or aggressively guard them. The player can summon them via using the directional pad, and use any of their four moves via pressing on any of the d-pad's four buttons. Some can alter bits of the battlefield to aid the player.
Assist characters marked with an alpha symbol (α) must first be purchased with in-game USA CASH MONEY from the storekeeper "Plague". USA CASH MONEY can be earned from winning battles and challenges. Check here for a list of assists and their functions.
Umbra Shader and Tigzon the TigerStar each provide descriptions on each of the playable assisting characters, while Lucky and Pistol perform skits to demonstrate what each of them can do (with or without success).
| | | | | | | | |
| --- | --- | --- | --- | --- | --- | --- | --- |
| Asimi | Charmine | Mayxine α | Mega α | Epica | Chroma | Syara α | Apple α |
| Leah | Bunea | Rubelline α | Iron Mask α | Volt | Thorn | Rose α | Bril α |
| Jake | Blank | Hugo Logia α | Sadisilea α | Fera | Widi | Quetz α | 3Dee α |
| Aran | Melissa | Jared α | Brooke α | TBA | TBA | TBA | TBA |
| Meta-Form | Cubey | Vale α | Versapex α | Kaiden | Elina | Felton & Trent α | Volta α |
| Alice | Cardinal | Mynis α | Rapunzel α | Norman Gai | Zephyr | Black Sun α | Obsidia α |
Bosses
There are a total of eighteen boss characters in Zonal Fever altogether, with most of them being unplayable villains. Most of these are miscellaneous characters found from all over Athena Hawkins' game career, but a few were made specifically for this game and the Exateno pairing is a guest boss requested by Gear Games for its inclusion in the game. They will appear at times across the stages they appear on, and will provide a very challenging fight to anyone that dares approach them. With generally high health, the bosses in Zonal Fever can be rather bulky, requiring several players to take them down if it means getting rid of them as soon as possible. Though they may not have as many options as the players do, for they have specific attack patterns and a limited moveset of attacks, they are significantly more dangerous and any attack that isn't properly evaded or countered could prove fatal to the player's survival. The person to land the final blow on a boss will receive an all-around stat boost for the rest of the match!
RNG determines how challenging the boss will be on a scale from 1 to 5 (easiest to hardest). Bosses are described here as if they were fought at Level 3. At lower levels, the bosses have less health to whittle down and less attacks to watch out for, rendering them easier to defeat. Level 1 in particular has the bosses slow down their attacks when aiming to hit players, giving them an opportunity to counter their attacks and fire any assault they desire. At higher levels, bosses have even more health and have extra attacks that can make them tough to defeat, and also have higher stats in general. Level 5 makes it so that if the boss is left alone for too long, they start auto-healing. Good luck! Click here for the functions and strategies of these bosses.

Platinum

Ms. Replicate

Zellen²

Ferris

Slate

Lord Garchomp

Venice

Morteluci

FDX-05

MLY-44

Ghasja

The Echeno

The Acebreaker

Phantom Fandraxono

Zyvoline

Mallory

Death Maiden

Exa-Duo
Helpers
There are eight helper characters in the game, each one with a different purpose. They intend to teach the player about different things in the game and do their best job at it. They are all clumsy and mess up, but they try to be your best friends in need.
| | |
| --- | --- |
| Athena | Athena serves as the menu voiceover in Zonal Fever, sitting in a throne chair in the corner of each menu. If the player presses one of the inner triggers when selecting a mode or setting, Athena will gleefully explain it whilst occasionally smirking. Scrolling over her and clicking will take the player to her Tips & Services menu, where she will give all sorts of hints about the game. |
| Chronia is the game's announcer, commentating on matches, explaining progress and telling the audience what's going on as the bloody matches get very bloody! She also serves a referee and an obstacle set-up person, and often tries to make all the modes possible for the different players. She helps train the player on battling alongside the Zaxinian character "Silver Zin". | Chronia |
| Sinapis | Sinapis serves as a tour guide for all of the game's individual arenas. By pressing both of the inner triggers together upon selecting a stage, she will tour the player through the stage and show off all of its individual elements, and the sorts of advantages each type of player has in stages like it. She tends to be a little reluctant with what she says, but smiles whenever the player understands her. |
| Jake hosts an online forum in-game that's somewhat based off of the same forums from WarioWare: D.I.Y. Jake runs the forum as its founder and responds to questions that various obscure Zaxinian Lifts characters lay down onto it. The questions almost always surround tips and tricks, with Jake occasionally providing "cheatsheets" to let players get out of ruts with his neat little techniques. | Jake |
| Ace | Ace runs the game's shop alongside a shadowy figure named Plague, holding individual fighters, stages, music tracks, and the like for sale for the player to buy. They can also buy new items that can be used for gameplay from Ace. Ace will be happy to teach the player about these items and how to use 'em, while Plague will handle the buying and selling of all of these little things. Accepts USACM. |
| Keren hosts the game's Options menu, where she is seen working on experiments with her grandfather Chance Roulette and Nightshade working nearby. Keren will allow the player to change various settings, like volume, stereo/mono, etc., and will grant the player new gadgets that open up access to four hidden modes depending on how much of the game was completed. | Keren |
| Hydrox | Hydrox can be found in the items menu, where she'll explain all of the game's various food items do and what all the other items do to a tiny degree. She describes all food very vigorously, and expresses great desire to talk about sweets. Occasionally, she may be seen setting up the game's food cornucopias and food spawn spaces, especially within Hunger Mode, and runs away if spotted. |
| Zie serves as a database of sorts. For every fighter the player sees, for every stage they land on, for every item they use, and for every boss they abuse, and the like, Zie will log it into his memory. He will also log individual stats, like most-used character or most distance ran within his memory. He is timid and shy, but will happily let the player see all of their individual little playtime things. | Zie |
Items
There are several items in Zonal Fever that can be collected. They usually have beneficial purposes in combat. You can either use them yourself, or toss them towards allies and foes. The choice is yours.
All items

Book of Souls

---

The Book of Souls is what lets the player summon a beast formed from their very soul, formed from either their yin or yang. If collected as a separate item, it will completely charge up the one the player possesses. They are quite rare to come by, however.

Piecer Lyre

---

If this item is collected, all of the stage's mechanics will be frozen in time for 30 seconds to a minute, with how long precisely being determined by RNG. All Time Orbs will also be revived with the power of the Piecer Lyre as well, and bits of an arena are completely restored.

Elastic Heart

---

Usage of the Elastic Heart will completely restore one's own stamina and offer 5 seconds of pure invincibility. This can be used to make an easy comeback in gameplay. In Badge Match, it is instead used to recharge one's Sage Badge, promoting lots of longevity.

Supernatural Eye

---

If the Supernatural Eye is picked up, the user's power is increased by 4x for roughly 15 seconds, allowing them to destroy almost anything in their path. It also allows the user to see supernatural things, which can be useful at times. If hit in this state, the user's power goes down to 2x.

Afterlife Armor

---

A lot of the base mechanics of the Afterlife Armor are similar to that of the Supernatural Eye, except it grants a large boost in defense instead of power. The defense falls slightly for every attack it takes until the 15 second timer runs out for the Afterlife Armor.

Fright Pendulum

---

The Fright Pendulum, if picked up, will temporarily lock the nearest foe's controls, making them shift around slowly and automatically to face the owner of the pendulum. For the 5 seconds they stand staring at the pendulum's owner, the user may attack with immense brutality.

Recovery Card

---

Recovery Cards, if picked up, will restore the full stamina bar of the player's fallen ally. Recovery Cards are white and carry three teardrops on one side, and bear the insignia of Brawl of the Fandraxonians on the other. Restores full player stamina by 10%.

Zaxinian Cuisine

---

Many variations of Zaxinian Cuisine exist in Zonal Fever. Most of them serve the purpose of obligatory fast healing, but some have additional effects and some work in other ways entirely. Zaxinian Cuisine is super weird, you know. For a definitive list of food, see the section below.

Sinistar Piece

---

Sinistar Pieces occasionally spread out over the battlefield as five separate pieces on a 20 second time limit. If they are collected, the arcade monster known as Sinistar will fully form, then speed around the arena at high speeds in an effort to eat up opponents for a total of 20 seconds.

Time Orb

---

If a Time Orb is hit, the stage will cease collapsing for a small period of time. If it is hit too much, it will break apart and become unusable, however. If this is obtained as an item, the player has an extra Time Orb they can use to keep parts of the stage together.

Angel's Cannon

---

Angel's Cannons are found all over the stages; players can shoot themselves from these to head all over the levels. If the player receives this as one of many items, it gives them a free cannon that they (and other players) can use to shoot themselves around the arenas.

Shredding Top

---

Spinning Tops will spawn right next to a player if retrieved by random chance. If the player steps on one, they will be able to move the floating platform anywhere by simply tapping the left thumbstick. They can take the spinning tops anywhere and make quick getaways.

Magicant Bat

---

The Magicant Bat, from EarthBound, offers a huge amount of offense if swung at just the right angle. A "SMAAAAAAAAAASH" box will appear over any foe it hits, knocking them really far away and almost guaranteeing death. Note that after one swing, the bat will break immediately, so use it right.

Knuckle Gauntlets

---

Based on the gloves of Knuckles the Echidna, these two-knuckle gloves grant the user a small power boost and boost the player forward with each punching combo made with the gloves. Disappears after 15 seconds. Knocks back foes by only a very short distance, so it can rack up lots of damage.

Plasma Beam

---

Samus' signature strongest beam, the Plasma Beam does not launch foes at all, but instead pierces right through them! Every individual hit the beam makes while passing through them deals extraordinarily high amounts of damage, and can reliably attack from a distance. It's strongest if used up close, though.

Big Balloon

---

Returning from BowieQuest 2: Degree in Origami, the Big Balloon will automatically lift a player up from a pit if they fall into it, which would otherwise cost them a life. The balloon pops in 10 seconds, so the player should find a spot to drop on the map before it pops.

Bonus Gummies

---

Returning from Sweet Invader, the Bonus Gummies will add to Valerie's stats in all sorts of ways. Depending on the color and size of the gummy, the stat increased and how high the stat is increased varies. They are little collectibles that are scattered across maps.

Enchanted Deck

---

Returning from Split Personality, the Enchanted Deck of Cards will grant the player with ten random cards. Depending on the number shown on the card, what happens varies. High numbers means higher attack power, while lower numbers means random side effects the RNG chooses.

General's Whistle

---

Should the player blow on the General's Whistle from General's Journey, a bunch of little soldiers will line up to the player's side. If the player blows on the whistle again, all the enemies will charge at the opponent that the player's eyes are locked with.

Laser Camera

---

The player can set this Nature Warrior item up at any corner or on any wall. It will shoot fast, unavoidable lasers at opponents it sees immediately, doing the same action if they hadn't moved from their line of sight within four seconds. They drain quite a bit of HP.

Jumpy Potion

---

Drinking this potion from Through the Never will cause the player to get all bouncy and jump around like a lunatic. By jumping upon contact with the ground, the player can actually spring to high areas. This item can be a hindrance, however, as controls get really loose.

Big Floof

---

Upon finding a Big Floof from Morning Sun, the player will wind up this defensive toy and have it follow them around. It will jump about at times to take damage for the player, and it'll take damage to the point where it explodes - if it explodes in the foe's face, it will be quite deadly!

Mail Snatcher

---

Mail Snatchers from Ordinary Mailman, if summoned, will steal items and stat boosts from a random opponent, seal them in a package, then deliver it to its summoner. The items and boosts they get belong to the summoner now. Beware that it can steal stat downgrades, though.

Repel Orb

---

Repel Orbs make a surprise return from Removed, which actively turn foes away from the player if they come by, making it really difficult for the player to be attacked for a total of 15 seconds. After that duration of time ends, the orb will melt down to nothing.

Cheddar Claws

---

Appearing from Cheesy Assault, these claws slightly raise the user's power. However, their sticky cheese-covered spines can actually be used to scale walls and the like. The power to climb with this cheese power only lasts for 15 seconds, but it can be really helpful in a pinch.

Devil's Phone

---

Devina Kilmister's phone from When Hell Freezes Over, this item is best tossed off to other players like hot potato! ...Most of the time. After 10 seconds of it ringing, a demon will respond and ambush from behind to deal MASSIVE damage! It could be Viral, however, pulling your leg.

Barbed Armor

---

Inspired by the Barbed Lance and Spiked Shield items from Crimson the Roserade, the Barbed Armor makes one's body equipped immensely with super-sharp spikes. If an enemy makes physical contact with the player within 15 seconds, they will lose health.

Insane Bowie

---

Dug all the way up from The Reminder, this insane tiny version of Bowie will run around and bite onto the crotch of the person it finds to have the most HP, nibbling it out of them before clawing them hard with any one of its death attacks from that very same game.

Wish Bone

---

Coming from an unfinished The Children Program: Generation Z, the Wish Bone increases the chances of players landing critical attacks for roughly 15 seconds upon being used. Beware of the Wish Bone, as it will fulfill the wishes of those that land to land hard-hitter attacks quite often!

Fandrax Suit

---

Hitting new territory with Syande - Waste Your Hate, the Fandrax Suit cutely dresses everyone up in a Fandraxonian costume, even Fandraxono himself. They can use the wings from it to fly and they can also spit out bile to form bridges with it, which can be useful for helping mates cross gaps.

Weapon Capsule

---

Making a return from Demolish Nation, the Weapon Capsules can be burst open to drop large amounts of other items onto the arena. If you get another Weapon Capsule from one of these and keep getting 'em, you can spawn TONS of different items! Appears rather rarely, but can be a total tide-changer if gotten.

Remarkable Ass

---

Only cool '15 kids will catch this reference from Lurking in the Dark. Hilarious, I know! So, if the Remarkable Ass is grabbed, the player feels great courage and ability expansion. All stats boost upwards by 2x for a short amount of time as the user's backside and ass become totally invincible.

Absinthe's Skateboard

---

Even some non-Zaxinian stuff has found itself in the game! If one finds Absinthe's Skateboard, they can actually kick it off the ground and roll around at high speeds. They can head up ramps, jump, and pull tricks to fill up the stamina meter. It can even drive over water. Unfortunately, it is lost if attacked.

Nightshade Flask

---

Dug up from Fantendo Smash Bros. Fatality, the Nightshade Flask can be thrown into any opponent to poison them, making them lose 40% of their full health. Until the foe's stock is lost, the foe will take 5% damage per 10 seconds if they're still alive. It's not too threatening if the foe keeps their distance.

Chess Piece

---

Inspired by the cute protagonist of Inamorata Drifters, Chess Pieces come at the size of fully grown human adults! These pieces can be tossed around as permanent architecture that can be climbed and picked up. Most Chess Pieces received will be pawns, but one can definitely get huge queen pieces!

Blue Coin

---

Guess what? This item returns from the game Koopalings Universe, so it's quite an obscurity! There are twenty-five of these bad boys spread out over the levels. If all of them are nabbed, all players will gain an extra stock! They are generally found in hard-to-reach locations. Summoned by nabbing a "Blue Bag".

Post-release patch

Silver Plush

---

Life-size plush based on Silver Zin. When summoned, it will teleport itself in front of anyone that threatens the summoner to defend them with its life, serving as a meat shield. Once all of its HP is lost, it will explode, dealing big damage to the person to lay the last attack on it.

Mallory Plush

---

The Mallory Plush does what the Silver plush does not - it will teleport itself in front of the player to defend whoever they plan to attack from attacks, forcing the player to run away. The Mallory Plush will disappear if it is attacked enough or if it is given 20 seconds.

Scripting Glasses

---

Athena Hawkins' prized purple shades. If these were to be worn, the summoner gains control to an ASUS Chromebook! The player can choose between three actions for ten seconds: 1) tilt the battlefield in any direction, 2) erase, add, or randomize all items, or 3) blast up or revive platforms.
Zaxinian Cuisine drops
Note that Elvis and Pecan cannot consume anything but Carrot Fries, Fruit Stew, and Watermelon Split. Roasted Cavia will kill them instantly, too. However, if they collect the Guinea Cookie (appears exclusively near them at times), they can temporarily eat any food (including Roasted Cavia) for 30 seconds.
LEFT MENU
COMMON (85% chance of appearing)

Blood Popsicle (5% Stamina increase / 100% increase for Syande, Werine, Cyanide)
Buffalo Stew (40% Stamina increase / makes user 20% heavier for rest of stock)
Carrot Fries (5% Stamina increase)
Cheesestick Platter (35% Stamina increase)
Chesto Sundae (50% Stamina increase)
Eggy Breadsticks (30% Stamina increase / 10% increase to Agility for 10 sec)
Fruit Stew (30% Stamina increase)
Glazed Cross Bun (10% Stamina increase / 80% increase to Speed for 10 sec)
Hell's Ramen (20% Stamina increase / 30% increase to Power for 10 sec)
Horn of Life (makes Stamina 300% but only works if Stamina is below 25%)
Hypnashroom (15% Stamina increase / user falls asleep)
Inkura Soup (kills whoever consumes it!)
Kreamed Kielbasa (40% Stamina increase)
Kraken Stew (80% Stamina increase / 20% increase to all stats for 10 sec)
Lemonized Sardines (50% Stamina increase; 100% for all Kittumen)
Mashed Human Pie (maxes Stamina, increases it to 150% 'til stock is lost)

RARE (15% chance of appearing)

Fandraxonian Lasagna (100% Stamina increase / Get up twice as fast following receiving a knockout / 20% increase to Power, Defense, and Agility for 20 sec)
Cheddar Chow (100% Stamina increase / 30% increase to Power for 20 sec)
Longknife Fries (100% Stamina increase / 30% increase to Agility for 20 sec)
Angel's Wings (100% Stamina increase / 30% increase to Defense for 20 sec)

CONDIMENTS (25% chance of appearing)

Barbecue Sauce (adds a 10% Power buff to all foods; increases Stamina output by 20)
Hallucin Powder (creates hallucinations on any food; nullifies their effects)
Jalapeno Mustard (adds a 10% Agility buff to all foods; increases Stamina output by 20)

RIGHT MENU
COMMON (85% chance of appearing)

Monday Stick (10% Stamina increase; 80% increase to Defense for 10 sec)
Nocturne Burger (70% Stamina increase)
Open-Fire Spaghetti (15% Stamina increase)
Oystashake (80% Stamina increase; attacks come out 10% faster for 20 sec)
Oyster Chips (25% Stamina increase / 10% Critical increase for rest of stock)
Pasta Bloody Pasta (10% Stamina increase / 80% increase to Power for 10 sec)
Pizza Pancake (50% Stamina increase / sharable between allies)
Roasted Cavia (1-100% Stamina increase; amount varies / kills Elvis & Pecan)
Salad-Rolled Kraken (25% Stamina increase)
Salmon Taco (10% Stamina increase)
Squid Chowder (40% Stamina increase)
Tarty Empanada (30% Stamina increase / 5% increase to all stats for 10 sec)
Valerian Martini (100% Stamina increase)
Watermelon Split (60% Stamina increase / 15% increase to Defense for 10 sec
Wine Bread (20% Stamina increase)
Zin Float (50% Stamina increase / makes user 10% floatier for rest of stock)

RARE (15% chance of appearing)

Bloody Raspberries (100% Stamina increase / 30% increase to Crit for 20 sec)
Chain-Link Donut (100% Stamina increase / Stamina increased to 115% after consumption until stock is lost)
Black Wine (100% Stamina increase / Get up thrice as fast following receiving a knockout from anybody)
Scarecrow Treat (10% Stamina increase; fills Book of Souls immediately)

CONDIMENTS (25% chance of appearing)

Ranch Flakes (adds a 10% Defense buff to all foods; increases Stamina output by 20)
Strawberry Salsa (adds a 10% Crit buff to all foods; increases Stamina output by 40)
Squeeze (adds a 10-30% buff to a mysterious stat on any food; doesn't change Stamina)
Arenas
There are a good-sized amount of arenas to be found in Zonal Fever. Nearly everywhere stage crumbles apart, so touching Time Orbs to keep bits of the stage stable is often necessary to keep these stages afloat, and cannons can be taken to shoot from remaining piece to remaining piece in order to escape breaking pieces. Every stage, with the exception of the competitive stage "Zodiopolis", has three different stage layouts that the player can choose from, which have minor but noticeable differences between each other. Good luck.
Starter
There are a total of 26 default stages in Zonal Fever.
Stage
Description
Zodiopolis
(Standard Arena)

---

Average-sized arena split into nine pieces, with a central platform connected with eight pie slice-like platforms. The eight strips steepen more and more as they head away from the central platform, and form a huge bowl of sorts for the players to fight in. The edge of each outer platform is connected with another's.

---

Series ... Zonal Fever
Boss ... Phantom Fandraxono
Platforms ... Nine
The Zodiopolis is an ancient battleground that was constructed by the hand of Zodiez for battles between gods during the era of Zyvoline's reign, now open for free-for-all battles from anybody! This bowl-shaped arena is hosted above Fandraxono's own temple, split into nine separate platforms. The central one is surrounded by eight Greek columns, all of which lead up into a different part of the Zodiopolis bowl, and has items spawn occasionally on the tops of said columns. All columns in this battlefield can be climbed using their vines.

Outside the main platform, the bowl is split into eight equally sized strips that overlap another, with three columns running through the middle of each. Cannons are found at the top of every strip that can toss players to the fairly small central platform or to the exact opposite strip of land found on the other side. One strip of the stage will fall at a time, crushing any cornucopias and item spawns they have under them as they crumble down from the crust end all the way down to the central platform. If enough minutes are given, only the small center platform will remain - good luck surviving super-heavy attacks!

Resurrection Lab
(Standard Arena)

---

Large arena with many steel grid passageways that are thin and tricky to cross over, and with all sorts of machinery witzing around the level. Split into five pieces that can each fall apart, the players should try to keep as much of the unstable area as stable as possible, or everything will end in a tie.

---

Series ... Zin Emergence
Boss ... Ms. Replicate
Platforms ... Five
The Resurrection Lab serves as Silver Zin's own home stage. This sanguine-gold steel laboratory arena exists with five sectors; upon each one's collapse, a huge bed of spikes will be revealed under it, so care should be taken to assure all five sections of the stage stay up. A network of thin roads and thick square grids connect the whole area as Silver's status containment (which holds Diamond Zin) eerily glows and rumbles in the distance. Tracks along the walls carry moving lifts, which players can ride on at high speeds to get from sector to sector. Mirrors around the arena, if turned, mirror light onto far-off Time Orbs, keeping other platforms stable.

Many gimmicks exist in this stage. Lifts found to the sides of grid passages can have their wheel span to either the left or right, moving it up or down respectively. Mechanical slingshots can shoot players right to the Diamond Zin container, able to use any of its cannons to get back as well as get the several food items that exist around that particular section. Fire may rise up from under the grid platforms to catch unsuspecting players by surprise, though it can be sought out if the player notices the smoke. Kick the C.O.T.S. scientists that get in your way, but remember that if all the platforms fall apart, it's a game over and a battle tie!

Valerie's Quarters
(Standard Arena)

---

One of the smaller arenas, Valerie's Quarters is a small floor with just a handful of rooms. The walls are fragile and can be punched apart quite easily, as can the ceiling which leads to unfinished crossbeams and wires atop the Heartgold Tower. Fighters must be fast, however - the whole tower collapses from below.

---

Series ... Sweet Invader
Boss ... None
Platforms ... One
Valerie's Quarters sits at near the top of the Heartgold Tower, where our beloved businesswoman sleeps! Valerie's Quarters is a little cramped, but fighters can explore and trash her bedroom, bathroom, hallway, and Silver's abandoned bedroom to their liking! Players, with enough effort, can punch the walls to a point where they eventually collapse, and the ceiling can also come apart to unveil a fighting ground atop the tower and its spires! However, the arena will start falling apart from the bottom floor up to the top, so the only way to really have a long fight is to continuously abuse the teleporting Time Orb!

No cornucopias exist on this stage, but several item spawns exist. These include under Valerie's bed, under the bathroom sink, in Silver's "depression closet", and under the hallway mat. Extra items with more worth can be found sitting atop the level's beams and infrastructure found above Valerie's floor. Players can move Valerie's queen-sized bed around to forcibly push foes off the stage (or push it off the stage itself, that's fine) and also find her many weapons to shoot with when necessary. If they look enough, they can even find a scarecrow named Killjoy, who will savagely attack the foes of the person who finds her.

Scarecrow Field
(Standard Arena)

---

Rather small arena with grassy terrain that circles around an incredibly large tree with many branches and twigs that serve as steps and small platforms. The nature-made arena is surrounded with deceased scarecrows around its edges, serving as railings. It is easy to launch foes off the stage, if one is careful enough.

---

Series ... Syi-Fi
Boss ... None
Platforms ... Seven
The Scarecrow Field is split into six sides, each of which holding one giant root of the huge tree in the center. If a piece of the terrain collapses, the tree will start leaning towards a bottomless pit, making it climbable for all fighters. Fighting on this arena can be a bit of a challenge, as constantly raining autumn leaves can obscure vision, and fog can hide where foes are within a small distance. Constant amounts of fruit will drop from the central tree from time to time, which can be picked up and hurled into enemies to deal damage from afar. They also have to watch out for Mother Nature's roots, as they may ensnare anyone that it perceives to be making it fall.

The six platform pieces found around the tree are of equal width, and have a single edge each that juts out from the main platform to form a six-pointed star alongside the other platform pieces. The massive tree is its own platform, which can be climbed when it leans over or via hopping onto its branches. The insides of the leafy tree constitute as a shield; if someone is thrown right into the leafy shell, they will not go flying off the stage. As the tree leans, however, holes in the shield can become high enough for players to reliably launch opponents through. No cannons are present in this stage.

Chaos City
(Standard Arena)

---

Very fast-paced stage that has a special focus of running away to a "safe" helicopter pad that lies at the end of the short level. Players can try to knock each other in the lava, but should mind their business as the collapsing ground will be creeping up to them quite often. This fire-rampant city is tough to survive.

---

Series ... General's Journey
Boss ... None
Platforms ... None
Chaos City is the city that never sleeps, with it crumbling constantly behind the backs of the players! As the arena under them crumbles, lethal insta-death lava will be exposed. The players must carefully rush through the dreaded city of flames, taking cannons to shoot from section to section and hopping on cars to outrun the collapsing ground. They will have to hop their way through demolished buildings and move up a hotel to escape a rising mass of lava, as well. Lava bombs may try to push players back, so they need to be quick to rush through this dreaded stage. Time Orbs can be touched to set back the collapsing temporarily, but not for long.

At the end, the players will hop onto a helicopter-like pad with lava geysers firing off around it and with lava bombs smashing downwards onto it. Tiny pools of lava will form with every bomb that smashes into the pad, while lava-harmed helicopters may crash into players found airborne. The outer rim of the pad will eventually start to give away, with the lava making the stage start collapsing inwards - through use of the stage's central Time Orb, the madness can temporarily be stopped. If it isn't stopped quickly enough, however, everyone will drown in lava!

Broken Pieces
(Standard Arena)

---

A very broken world based on the mind and spirit of Pierce Hazel. Thirty platforms of irregular coloring, texturing and shape float awkwardly around the area, rotating as they do above a bottomless pit. Every fifteen seconds, the platforms will all teleport, alongside everything that stands atop them.

---

Series ... Split Personality
Boss ... Ghasja
Platforms ... Thirty
Broken Pieces has thirty pieces of land with irregular shapes, sizes, terrain and speed, floating around the mind of Pierce Hazel. The color of the vaporwave-like skies changes every fifteen seconds to reflect a different personality of Pierce, with all the platform pieces also teleporting around to random locations with players and items atop within that same interval of time. Some platforms will gravitate together form enormous ones, and may split apart at any point. Several pieces are color-coded for personalities; if the blue platform is stepped on, for example, its user will feel sad.

With time, pieces of the battlefield will start dangerously heading into other pieces with a flaming aura, smashing both them and itself upon contact with them. To revert this, the player must hit its Time Orb - if it's on the same side as the player. Otherwise, they need to use a cannon to fly into an alcove present in all stage pieces. This isn't the only obstacle, either: two hands shaped just like Pierce Hazel's may forcibly rotate pieces to his liking and squeeze one of the personality blocks to have that same personality. Watch out for falling tears from his crying mood and wildfires started by an angry mood.

Flying Fortress
(Standard Arena)

---

This moderate-sized battlefield is surrounded by seven towers, all of which have cannons and cornucopias to reach for pleasure's sake. The battle collapses uniquely; towers may start falling into the fortress itself, breaking it up slowly but quickly. The fortress is circular and bears a Rogueport-like interior design.

---

Series ... Nature Warrior
Boss ... None
Platforms ... Eight
The Flying Fortress battlefield hovers high in the sky, with Spinning Pawns and Standard Bishop enemies hopping about for intruders. Its design is circular, with a double-floor town with many inhabitants surrounded by seven evenly spaced towers of similar height. Security cameras need to be destroyed in order to open certain doors around town, which can contain item spawns, cornucopias, and cannons for the player to utilize. The players can run and battle across the beams of the fortress' top and use the giant cannons to shoot mercilessly shoot down the towers, bringing them to bring down parts of the fortress. Towers can collapse on their own, though.

The towers can be reached, but cannot be entered at their bottoms. Players must instead navigate the ladders found outside the seven towers and enter through windows to either free-fly with a cannon found within, use a zipline to move around the fortress area at zany speeds, or press a switch that suddenly causes a singular, random explosion in the Flying Fortress, damaging all players in its radius. If all seven towers crash into the fortress, some of it will still definitely be standing, but it will be much harder to survive, as there will likely be several narrow bridges that can lead to easy deaths, not to mention getting launched off-stage will be easier.

Iron Clinic
(Standard Arena)

---

The hospital C.O.T.S. runs isn't so friendly, as a noxious gas running rampant on the floor causes fighters to lose stamina with time. Worse yet, it's a linear labyrinth of doom, with countless surgery rooms and offices needing to be passed through as well as numbered gates that need to be destroyed. Play carefully.

---

Series ... Zin Emergence
Boss ... None
Platforms ... None
An unfriendly noxious gas consumes the Iron Clinic's floor by a solid two inches, which will cause players to take bits of damage with time! Players must make desperate efforts to bust down numerical gates that block their path, which may be guarding either cornucopias full of items or further passageways in the clinic. Players really do need to move on their feet, though, as hospital beds and surgical equipment will likely get in their way, and zombies may attack from any corner. The faster the player busts through the randomly generating map, the more likely it'll be that they'll start escaping from the gas, making battles safer. Staying behind in the gas, however, will result in death after a few seconds.

Players must work to kick each other back into the noxious gas, which speeds up considerably with time. As the gas actually helps keep the floor stable, going too far ahead will have the player accidentally burst through fragile metal floorboards towards their doom. The players must balance themselves so that they're between the gas and floor. Occasionally in the clinic, players may find an excellent knockout opportunity via glass windows accompanied with kerosene. If the kerosene explodes from attacks, the glass will shatter and absorb some of the gas, slowing it down!

Alafino Pier
(Standard Arena)

---

A generally large stage that has fifteen pier docks, which rise up and down repeatedly. Every time a pier is stepped on, it will start slowly sinking under the fighter's weight, sinking faster as more players stand on them. Use Time Orbs to disable their descent, and hop from buoy to buoy to retrieve items when necessary.

---

Series ... General's Journey
Boss ... None
Platforms ... Fifteen
Found in the beloved town of Alafino that is adjacent to the city of Naxaz, its piers are a pretty disastrous minefield to behold. With every player that steps on the piers, they will sink down lower and lower to the point where they will eventually start submerging under the sludge-filled waters, resulting in instant death. For navigation's sake, the player can use Time Orbs to stop pier descent and safely run across them to tackle opponents. Mines are sometimes attached to the piers; if the player comes into the contact with these mines, they will explode, causing chunks of the piers to fall off and become rafts that can only be stood on for a part of a second. Watch out for the Kraken below the piers!

Buoys around the piers can be jumped towards and held onto as they drift between designated routes in the arena; they are very useful, as each yellow one holds an item that can be used and each red one hosts a cannon that can throw players back onto the piers with ease. Players may also jump on ships that come by and take out their captain to take full control of their boats; in this state, they can actually ram the boat right into the docks and start shredding them apart! In the case where a pier gets hit with mines so hard that it starts sinking, emergency dinghies will inflate and drop down into the water, which players can use to get over to buoys.

Fandraxorcist Play
(Standard Arena)

---

An unusual two-sided stage that's reportedly owned by Black Eyes. Ghouls and monsters rest in the theater's chairs and watch eagerly as an enormous mechanically alive Fandraxorcist beast rests from the ceiling, swiping at the stage and audience with its sharp talons and breathing ink to flood the area up. Tough to survive.

---

Series ... When Hell Freezes Over
Boss ... None
Platforms ... None
The Fandraxorcist play, emerging from When Hell Freezes Over, is definitely a gimmicky stage. Players stand atop in a grand Halloween-themed theater as the enormous Black Eyes machine hanging like a spider on the ceiling greets and then attacks everybody! This machine of massive size laughs maniacally as it crawls around the arena like a spider, spewing oil and then casting it aflame with inner flamethrowers to start burning away at the theater's floor. It may also launch spider eggs from its fingers, which will wrap around players in silk as it heads over to them, eating them to make them lost a stock quite fast. This beast is best avoided!

On the stage in the distance, glitchy shadows of Black Eyes, Ghasja, The Echeno, and Mallory will appear, dancing together and singing corrupted, unintelligible songs. They may divert the giant robot's attention away from the players so it can personally go out and toss them off the stage, but it's the chance to attack the robot's weak point: its shiny metal ass. The robot can keep being beaten until it is destroyed, which causes the whole part of the arena it falls on to collapse as it falls into oblivion. Players will then have to fight with the little ground they have to see who gets victory first.

Conviral Carnival
(Standard Arena)

---

The Conviral Carnival is the least linear stage in Zonal Fever. The roller coaster tracks used to get from platform station to station intersect and sprawl between others, and the large amounts of cannons make it a popular freefalling location. Use the balloons to hop up to high platforms or ziplines to head down.

---

Series ... Clairvoyance
Boss ... None
Platforms ... Seventeen
Conviral Carnival really lives up to its name; all sorts of disadvantages are everywhere for all of the fighters! Players can get ambushed from behind, dived down towards from high in the air, and fall for passages that aren't even there! Players in this stage have to formulate an excellent map in their heads so that they can evade bumping into mirrors that resemble passageways and avoid places that would make them good fodder for attackers. Many rollercoaster tracks run throughout the carnival and loop in, out, and between one another, giving the stage a very perplex structure that will take a while to fully understand the ins and outs of. All rollercoasters lead the player from platform to platform.

Players can use multi-colored balloons to bash their way up to higher platforms and use ziplines to head down. If not using the fast rollercoasters, they can jump on high-flying barrels of decent size that will follow set paths of neon stardust in the middle of the sky! Party cannons at the edges of this carnival can be used to shoot through hoops in the air, with green ones setting the player on a skateboard that they can use to perform tricky tricks in a very thin sky-high skating park! With time, rollercoasters will start shutting down as their tracks and platforms start to collapse, shrinking the stage. Use Time Orbs to keep the coasters stable, and don't get caught on the coaster tracks!

Phantom Chamber
(Standard Arena)

---

The Phantom Chamber is a very unique arena, as all of its platforms are sloped and slanted, with none of them being flat. Twelve of these platforms surround a vortex, with twenty-four more forming a second ring around the vortex and twelve fairly large platforms forming the third ring. This stage is heavily centered on a boss fight.

---

Series ... Zonal Fever
Boss ... Phantom Fandraxono
Platforms ... Forty-eight
The Phantom Chamber is a pretty lethal room, with its walls of bronze and shadowy gargoyles arching tall over the vortex of platforms in the center of the arena. Sitting in the vortex of shadows is the corrupted Phantom Fandraxono deity, who lets out a roar as the players get thrown down onto several moderate-sized platforms. Phantom Fandraxono will brutally attack the forty-eight platforms, mostly using attacks that can reach the inner and middle platform rings, using long-ranged projectiles to spread chaos and destruction over the entire arena. The players need to dodge this beast's attacks and run around on the sloped platforms to not just knock off players, but also the boss' attacks.

When he takes enough damage, more platforms will rise up, which eventually make it so that the players have seven rings of sloped platforms they can battle on. He will also start spitting out items and weapons from his mouth in-between three consecutive attacks as he swings his shadowy hands down to smash the platforms he chooses to pieces. Players can climb into the cannons eventually provided at the arena's sides to shoot themselves towards his brain. Upon his defeat, he will collapse and trigger an event where all the platforms start to break apart, outer ring first and inner one last. The Time Orbs must be used to halt the destruction.

Texan's Shocker Ring
(Standard Arena)

---

Whiskey's own battle ring is really unique, and for all the right reasons! Players are all equipped with heavy cleats for this stage; with every jump the player makes, attempting to do another jump will make the players stomp right down into the ground! This causes shockwaves to pass through the ground, altering the terrain!

---

Series ... Zin Emergence
Boss ... None
Platforms ... None
Just attempting to do a double jump at any point on this arena will have you slam straight down with your custom heavy cleats! The chunky, tiled colored floor will vibrate immediately, sending shockwaves at intense speeds that will cause the rest of the tiles to rise, making fighters caught on the ground get thrown in the air in a helpless state for a few seconds, making them vulnerable to attacks! If two separate shockwaves collide together, the one that came last will override the other one, so watch out for surprise attacks! There are three layers of tiles in this stage; a shockwave made on one layer of tiles will not affect players standing still on the other layers!

Players can only die if they are sent high enough to hit a fan above the ring, blowing them off into oblivion. As time goes by, more and more of the ceiling will start to give away, and with given time all the tiles will rise up to form a single layer of cubes! This means that nobody on the ground will be safe from any shockwaves. Players launched up by shockwaves can grab onto light fixtures hanging off of balloons to swing around the ceiling, and can drop down at any point to send the most powerful shockwave of all (as the balloons are high up!), forcing players to be thrown up high! Items and cornucopias occasionally drop from some of Whiskey's Texan friends, which hover above in fighter planes.

Moonlapse Valley
(Standard Arena)

---

Beware trespassers on the moonlit road of death, as a pack of wolves will be right on your tail! Scramble your way through the infinitely looping valley, being careful to not the wolves catch up via monitoring them through a rear-view mirror of sorts as you quickly hop to safety, over and over again!

---

Series ... Sweet Invader
Boss ... None
Platforms ... Twenty-six∞
This long, hellish road found in the middle of a shady valley possesses some tight jumps, so prepare yourself! Evade the wolf pack that's chasing you by checking for their positions in the rearview mirrors, and jump out of their way if they appear to start advancing down the very same lane you're heading in! Knock them off to the side with a swift attack and speed forwards with all your might! Slower characters shall never have to fear, as their usually strong bodies can bust through underground tunnels and go through cannons to be shot a good deal ahead of the others! The road splits thrice before the stage loops; watch yourself by evading the pits in your path and avoiding the crushing traps and spike batches!

Like with most stages, Moonlapse Valley will soon start collapsing, with bits of its already jagged and rugged road falling off! This makes less room available for the fighters and grant extra advantages to the wolf pack, who can jump over long pits and make an effort to corner helpless prey! Combat this by touching Time Orbs as you go by them, as they can keep the stage stable and stop the wolf pack from making tricky jumps that can stop you or your opponents from moving forwards. Keep in mind that if you decide to break through rocks, you might find secret items or cornucopias that you can scoop up quickly into your hands!

Vitch's Oil Tower
(Standard Arena)

---

Vitch's Oil Tower has supposedly infinite height, with players running up endless concrete stages and through glass floors to try and get to the supposed top. It loops because of Vitch's demon magic. As the players go up and up, the glass floor layouts become more and more complex, an issue as an outraging fire is smoking down below!

---

Series ... Gone
Boss ... None
Platforms ... Infinite?
Vitch's Oil Tower doesn't really have a top to it, so players must run through the infinite staircases and through the miniature glass labyrinth floors to get higher and higher. Holes in the walls blocked by glass can be broken, which players can use to kick their opponents out from. The glass floors and ceilings in the oil tower can also be shattered, with dents being able to be made in the oil tower itself so that oil leaks down and intensifies the flames that are swallowing up this stage from below! Player can climb the staircases right outside of the tower, at the cost of having to do precise jumps really fast to hop up from floor to floor of this place.

At times, metal doors may shut so that players can have up to 20 seconds to have a proper battle, with the assumption that the flames are barging against it. It will last longer if the flames hadn't caught up yet. When the Vitch-face metal door starts steaming red, however, the players better run! Going further up the tower will introduce several new hazards to the player, like sawblades that pass through the bricks of the tower with ease to catch players off guard and Fandraxonian creatures that attack viciously on sight. It's a fright to the finish!

Siren's Corner
(Standard Arena)

---

Thirty large stones lay in a 6 x 5 pattern, with Vizole or a monochrome clone sitting in the stage's center atop a spiral concrete pillar. These stones are spread evenly by little streams of water, with Vizole playing musical tunes. The color-coded stones may rise or sink, depending on the music, so watch out!

---

Series ... Super Vizole World
Boss ... None
Platforms ... Thirty
Vizole, or a monochrome lookalike of him, will be playing tunes on the stage. The players have to observe that there are five kinds of stone colors: Green, Lime-Green, Sky Blue, Indigo, and Violet. Depending on the song chosen, different effects happen to them! If Vizole plays with an indigo trumpet, the indigo stones will rise up with the violet and sky blue stones stationary; the other two stone types sink completely. If he plays a Lime-Green Flute, the lime-green stones will rise while the green and sky blue ones remain stationary; the other two will sink. Remember this stuff, it's important!

Stones that rise up from the ground have three tiki heads emerge from underneath, which will rotate around like artillery cannons and fire arrows at foes that hadn't risen up on the called-up stones! The stones that sink, in the meanwhile, only come up after the next song plays (unless that instrument forces them to stay submerged). Some stones that rise up may not have weapons attacking from them, but rather hollowed out spaces that contain items! Sometimes, Vizole will throw food to players for surviving for so long. Don't get too cocky, though: over time, Vizole will play faster and faster!

Oyster's Martini Pub
(Standard Arena)

---

Oyster's Martini Pub is a moderate-sized arena that sits on two floors. Tough to navigate because of the many chairs and tables. When explosions start going off, the arena will start shrinking fast, revealing a volcanic hot spot underneath the pub - water down the explosives before they pop open to cause lots of damage.

---

Series ... Zonal Fever
Boss ... Ghasja
Platforms ... None
Oyster's Martini Pub is a very unique arena, stationed on two floors that are like dense labyrinths. On the top floor, wooden chairs and tables can be picked up and swung around into other players or hurled over fair distances like they were sports balls of sorts. The floors, oily and slick, can be slipped across like they were ice to get through the thinner passages on the upper floor. The other floor, located below, is a beer cellar. Huge barrels of beer can be split to start flooding the restaurant bit-by-bit, making wooden rafts from within rise up to serve as platforms on the beer's surface. Eventually, it'll spread into the top floor, making it a messy place.

Items can be found perched atop tables on the top floor, with a whole cornucopia laying at the end of the cellar floor with the assumption that water levels hadn't reached it yet. Players can use cannons in the corners to shoot up to the eaves of the dining room, where they can battle above the wooden beams and try to knock foes down to the ground. Explosives will occasionally detonate; if left untouched, they will create holes in the floors and walls. If it opens up the volcanic hot spot below, the stage will rumble as lava will start rising through the cracks and holes. Eventually, only the eaves can be safely traversed! Have fun?

Mailman's Victory Road
(Standard Arena)

---

The Mailman's Victory Road is a long, grueling level. Each player rides in their own mail truck, with some trucks coming close together so that two players can share a brief fight. Players can knock each other off their own trucks and make the amount of room for battling higher and higher.

---

Series ... Ordinary Mailman
Boss ... None
Platforms ... Sixteen
Players will ride within their own separate color-coded thick trucks, which will automatically speed along the weather-intensive stage. The trucks will ride over all sorts of hazards, and occasionally come close to rival vans so that opponents can duke it out fast. Sixteen fast-moving platforms will move along the road as well, which players can hop on carefully to get from truck to truck and dish out plenty of damage. Some trucks on the infinite-running road contain items and weapons, while others hold Time Orbs that stop the furiously fast collapsing of the sixteen platforms. Each truck has a ladder that can be climbed, allowing players to fight from the tops of their trucks.

As the battle intensifies, the battle will pause temporarily and the camera will turn around to show a huge tornado coming in everybody's path! Players must abandon the miniature platforms, as the tornado will take them all up and destroy them with its fierce winds, alongside any unlucky players. Eventually, timers will start counting down on the buses - within 20 seconds, the player must jump to another truck and fight whoever's on there. The truck they left behind will then explode, dealing damage to anyone in its path. This will keep going until the players reach Frink's truck way in the lead, which has a sizable field to battle on.

Havoc Hills
(Standard Arena)

---

Fairly large arena that's split into thirteen pieces. An enormous, rotating sphere containing a semi-complex labyrinth sits in the stage's very center, surrounded by a large ring platform that rotates continuously around the sphere. The battlefield mostly stays in the sphere, but the ring can be used to enter it from different angles.

---

Series ... BowieQuest
Boss ... None
Platforms ... Thirteen
Havoc Hills is the first stage in BowieQuest 2: Degree in Origami, recreated as a fabulous battlefield! In the distance, you may find many spherical rotating hills of varying color that roll around corks and screws of all sorts in the background. The players all battle in an enormous rotating sphere that's divided into ten pieces, all of which start collapsing over time. Navigating the mini-labyrinth can be a bit of a challenge, as its multi-floor structure usually forces the player to climb enormous screws to get to higher areas, and sawblades in the passages can make traversing difficult.

Little rooms guarded by screw-made jail walls can be broken through to access cornucopias as well as item spawn points. Poles throughout the sphere can be held and span around to gain speed on the ground. When the stage starts falling apart, the player can run into ziplines to ride across gaps and use cannons to shoot right through the middle of the rotating sphere. They can also climb out of the holes or broken sections of the sphere to land on this three-layered ring platform, which they can climb via ladders to get to the top of the sphere if necessary. Eventually, only the ring platform will remain - that's fine, but Appelbombers and Bomblebees roam it!

Blossom Realms
(Standard Arena)

---

The Blossom Realms serves as one of the largest stages in the game, with lots of gimmicks that allow the player to get around with ease and explore the lovely forest. However, it falls apart quickly due to aggressive Pokémon that burn it in fire or darkness, so those Pokémon should be lured around to help the player create ideal pits for their opponents.

---

Series ... Crimson the Roserade
Boss ... Lord Garchomp
Platforms ... None
The Blossom Realms is an enormous stage, with lots of leafy Greek architecture to be climbed and a full Pokémon town sitting right in the center of the stage. Players can climb Rawst berry trees to battle atop them, or grab onto the legs of Crobat to free-fly around the battlefield to their liking. Huge, bushy flowers will bounce players up in the air, which they can use to get themselves to higher areas. Stationary Roserade found in the immediate area serve as nurses, hugging individuals to help restore health back to them in a jiffy. The arena doesn't collapse naturally; instead, the collapse of this stage comes from aggressive Pokémon.

Tyrantrum, Haxorus and Tyranitar will roam the battlefield, destroying bits of the floor with their own fire and elements of darkness, creating holes in the middle of the stage that serve as the much-hated bottomless pit drops. If approached by a player, they will attack immediately, but can be defeated if the player watches themselves and focuses on just one enemy at a time. Time Orbs can be used to stop all NPC Pokémon from moving for a short amount of time, allowing the player time to kill them. As many of these Pokémon roam about, the battlefield will burn to ashes quite quick!

Metalhead Concert
(Standard Arena)

---

The Metalhead Concert is a sizable arena, featuring the Metallica live performance from Seattle '89! The space to walk is varying, but wherever James Hetfield and his allies walk, they leave behind bottomless pits. As they are gods, they can hover over such pits. Players need to evade the band members and focus on their foes.

---

Series ... Zonal Fever
Boss ... None
Platforms ... None
A stage made for Genesis, Metallica will play heavy and loud as the players clash with each other! This is a simple arena and it really shows, as the main platform isn't all too special. Four miniature staircases lead up from the floor and to the top of the concert cage, where players can crawl and try to dive through an opening to knock a player off the stage. Note that James Hetfield and his friends, who walk around, cannot be hit or harmed whatsoever; if approached, the heaviness of their instruments will shove the players harshly into the wired gates! They don't move often, but when they do, they leave behind bottomless pits that they are prone to hovering over.

Items may be tossed through holes in the concert cage gates to support the fighters, but to one's surprise, Hetfield and his allies can pick up these items as well using their feet! They can then use such items to their liking, which can cause trouble for the players, especially as the amount of ground thins out more and more. When 70% of the arena's floor is erased, they will return to their stations at the start of the match and remain there permanently. Fighters will have to be quick and evade falling into the pits that the 'Tallica freaks had formed for 'em.

Rooftop Mayhem
(Standard Arena)

---

Rooftop Mayhem is a moderate-sized arena with many steep slopes to climb and rooftops to battle on. The heavy slopes are a problem in the stage's typical rainy weather, which can have water pour down them and wash players right off the edges. Skillfully hop from roof to roof, and climb to higher locations with carefulness.

---

Series ... Anarchy!?
Boss ... None
Platforms ... Fifteen
Shredder's own home stage, all players will start out battling on a square rooftop platform. Heavy rain is the stage's main hazard, as it will wash down all slopes and push players right off into oblivion! Fifteen rooftops of varying sizes and shapes exist; there's a few towers with steep slopes that can only be ascended by a rope, but host items atop them. Other rooftops boast small alcoves inside of them, which contain secret warp tunnels that teleport players around the battlefield. Little trapdoors exist that send players down into secret rooms found atop quite small rooftops, which hide cornucopias full of food. A fountain in the stage's center will spit out water all over the battlefield like a cannon.

Earthquakes will slowly start building up a few minutes into the match, with high intensity quakes actually forcing some buildings to fall over. If they collide with other buildings, they will stop falling and serve as a slanted platform of sorts. The rain will also get heavier over the course of the match and slant to the side, making standing on even the flattest of rooftops tough as the rain will try to push players around no matter what. If one doesn't want to risk anything, they can enter the trapdoor atop the middle building to enter a secret casual battlefield, though parts of it will crumble with every earthquake that comes.

Cyaneth Limits
(Standard Arena)

---

Players ride Luka's "Omega Ship" through the space limits of Cyaneth, which automatically evades attacks from that planet's offenses and destroys asteroids. Individual party members from Morning Sun will cheer on the players as they battle within the Omega Ship's battle ring - be careful, as the battle floor likes to fold!

---

Series ... Morning Sun
Boss ... None
Platforms ... Five
A rather simple arena that's held atop Luka's own "Omega Ship", which is used in Morning Sun: Eyes of a Child to pierce the barriers of the alien planet Cyaneth. It will travel around, evading lasers shot from the Rubik's Cube-like beast held within the planet's defenses and also avoiding asteroids upon asteroids as it moves. It will automatically shoot out huge lasers to deal with the ones that Dr. Naseefa and the Cyaneth commander fire, with the colliding blasts causing explosions that cause both forces to spin away from each other. Blake, Luka, Jinx, Cesium and Zendal stand around the walls of the cage, cheering on the player they think is going to win.

The battle cage has a large gap through each wall - players can be kicked through them to make them lose stocks. The cage is also electrocuted, sending any players that touches it tumbling backwards. The battleground, with a diamond platform in the center and several corner pieces, manually comes apart with time. The individual corner pieces will start folding backwards towards the wall unless Time Orbs are touched; they serve as bottomless pits. The diamond eventually will be the only platform left - and because it's not that big, only a few players may survive by that point.

Candlelight Station
(Standard Arena)

---

Classic horror-inspired arena with surprisingly no scares or twists at all! The arena is shrouded in darkness, but lamps automatically held by the player light up the way. Lighting candles with their light will change pathways and open up new areas entirely; view hieroglyphs on the map walls for instructions to opening and closing pathways.

---

Series ... White Blaze
Boss ... Zellen²
Platforms ... Seven
Players must light the way with their kerosene-powered lamps, flicking its flames over large candles to trigger codes to open and close pathways around the train station, which is split into seven quarters. By changing pathways, players can enter the many different rooms of the station in varying ways to discover hordes of items as well as switches, which can alter and change the path of the train tracks to their will. People will often be seen lying in beds, being laid down and cared for by nuns that look much like Waxy. One will quickly notice that the arena is completely flat, which gives it an aesthetic feel that can be compared to the horror games Spooky's Jump Scare Mansion or IMSCARED.

Hieroglyphs on the walls of the station depict different candle set-ups that can open up different pathways into the station from just one section. However, replicating certain patterns can actually trigger entirely different events! Some may actually make the trains that hang around the station drive themselves off the track and into bottomless pits, while others can actually open and shut different trapdoors found on the station floor! Over time, the different sections of the station will start to fall from the heat of the candles, so escape those areas as soon as possible or recover them with Time Orbs! Never fear, though... the wounded and sickened and their nuns will hover in peace.

Las Vegas Depths
(Standard Arena)

---

Deep below Las Vegas resides an enormous roulette wheel of doom! Players must run around on this spinning wheel of death, being careful to adjust when it spins the other direction, and evade the several massive balls that roll about on the arena in an attempt to pocket into holes! Play safe when the slices start to crumble!

---

Series ... Adrenaline Rush
Boss ... Platinum
Platforms ... Thirty-seven
As if roulette wasn't already a hard game to win, this one is even more of a fiasco! The enormous roulette wheel the fighters play on will spin between different directions multiple times as enormous bowling balls of sorts spin around the arena! As they lose momentum, they'll pass right through the middle of the wheel to find a place to pocket themselves into! Up to three huge balls can be rolling around like madness at a single time. Depending on the slot the balls pocket themselves into, the demon Zozo from Adrenaline Rush will throw that many little BINGO balls right onto the battlefield, which roll around in an effort to trip over foes! Up to 36 can be present at once.

If a slot gets pocketed into at least three times, its corresponding slice on the map will crumble away, with no Time Orbs to help you save it! Furthermore, a slot machine hovering around the arena can determine what new hazards or items fall onto the battlefield, shall it be hit thrice by any means! And most of the time, it'll be hazards... Hey, on the bright side... if a ball pockets the green slot, a bunch of items will fall onto the arena, all at once, as battle is halted for 15 seconds! Up to half the lost slices can be recovered if the green slot is pocketed as well! You can also punch the huge balls right in their center to launch them into foes, knocking 'em off the ring!

Satan's Temple
(Standard Arena)

---

Satan's Temple boasts a circular platform, which contains an upside-down five-pointed star platform, with a cannon and cornucopia spawn found on each little island found between the star's points. Satan watches from afar, monitoring the match eagerly and using his magic to change the tides of battle when he desires.

---

Series ... Brawl of the Fandraxonians
Boss ... None
Platforms ... Eleven
Satan watches the players brawl on his backwards pentagram battlefield, which contains a head of a ghost inscribed in a double circle in the midst of the star platform. Surrounding the area are many sharp-edged, towering nail beds that hurt greatly on contact, causing players to hop in the air and force them to land back to safety. If the player is dumped into a hole found between the nail beds, they are kicked out of battle. Sitting between the edges of the pentagram and nail beds are miniature islands, which contain goodies if one can reach them. They often have to sacrifice health to get to them. As Satan watches, he'll occasionally hover to the battlefield and punish the luckiest combatant.

Over time, points of the star and its outer rings will start collapsing, leaving just a pentagon and the item islands at the end. Satan will try to pleasure himself by destroying the Time Orbs, which will make the team suffer if they let him. Someone needs to throw Satan a strong enough hit to deter him from pulling off such a cheap move, causing him to curse under his breath and head back to his seat. To prevent Satan from coming over, the battle must be full of action and offense, which will bring dirty smiles upon Satan's face.
Figurines
Supreme Fighter Cards
Zonal Fever enables usage of Supreme Fighter Cards. There are at least 20 of them available for consumers to buy, and come as plastic cards that feature an image of a character as well as their stats. Upon scanning a Supreme Fighter Card, which has its stats vary depending on the card, it will be downloaded into the system and can be fought exclusively in the Aces High mode. They function as bosses and have their own unique animations before entering battle, attacking the player's fighter with not just souped-up stats and attacks, but also with a super-strong ally character that can have their functions work even better. There exist a rare variety of Supreme Fighter Cards that contain a golden border, which give the most drastic (but fair) stats possible to a character to make them extremely powerful. If any Supreme Fighter Card summon is beaten for the first time, the player will earn a huge sum of USA CASH MONEY. If it is beaten five times, the player can actually use their hyper stats for use in Aces High or in customized online multiplayer.
| | |
| --- | --- |
| Silver | Most cards feature Silver with highly increased Defense and Speed, always presenting an Aggressive playstyle. He chases down the player character and uses his harshest, most powerful attacks against them without remorse. His Zellen assist uses portals very frequently to trick and fool the player. One goal that the Supreme Fighter Silver always tries to achieve is get his Book of Souls filled as soon as possible; try to prevent this from happening by getting items to slow him down, then successfully boot him off of the stage. Repeat this three times to win, but beware that Silver's high speed may outrun you if you do not play smartly enough. |
| Valerie | The vast majority of Valerie cards feature her with boosted Offense and Stamina with a Passive playstyle. Valerie will silently wait for the player to make a mistake, then rush in for the kill with Blank setting up combo chains against the player. These combo chains, especially coupled with her speed, can really make it difficult to survive a fight against this sort of Valerie. What Valerie always tries to do is block the player's access to safe land, trying to force them to get right off the stage. To combat her, the player must disable her Blank assist, then do a sideways kick to force her off to the side. Keep playing with power, but beware that Valerie will take you whenever the chance is given. |
Scannable discs
Zonal Fever also makes usage of Scannable Discs, which are soft, fake replicates of actual CDs that can be scanned in a very similar way to Amiibo figurines. These discs enable new music in the game that can be set up on the different stages through "My Mood". Every disc included from the collection comes from a different artist/band with their permission beforehand, and can be found in little CD booklets shelved separately near sold copies of Zonal Fever. They can also be purchased online without being required to be scanned. There tend to be only a few songs included from each album, but they often include their most famous hits. Shorter versions of the longer songs (i.e. "Sabbra Cadabra" or "Disposable Heroes") play in the levels, but the full songs are available for listening through the Record Play feature. The selected discs tend to be based on rock or metal music, with very few exceptions.

Master of Puppets
Metallica

The Number of the Beast
Iron Maiden

Blizzard of Ozz
Ozzy Osbourne

Hellbilly Deluxe
Rob Zombie
Battery
Master of Puppets
Disposable Heroes
Damage, Inc.
The Number of the Beast
Run to the Hills
Hallowed By Thy Name
Children of the Damned
Crazy Train
Goodbye to Romance
Suicide Solution
Mr. Crowley
Superbeast
Dragula
Demonoid Phenomenon
Meet the Creeper

Risk
Megadeth

Sabbath Bloody Sabbath
Black Sabbath

Reign in Blood
Slayer

Mezmerize
System of a Down
Insomnia
Crush 'Em
Breadline
Seven
Sabbath Bloody Sabbath
A National Acrobat
Sabbra Cadabra
Spiral Architect
Angel of Death
Criminally Insane
Epidemic
Raining Blood
B.Y.O.B.
Radio/Video
Violent Pornography
Question!

Appetite for Destruction
Guns N' Roses

Screaming for Vengeance
Judas Priest

Little Queen
Heart

The Now Now
Gorillaz
Welcome to the Jungle
Sweet Child o' Mine
Mr. Brownstone
Paradise City
You've Got Another Thing Comin'
(Take These) Chains
Electric Eye
Screaming for Vengeance
Barracuda
Kick It Out
Little Queen
Dream of the Archer
Humility
Lake Zurich
Sorcererz
Fire Flies

Inhuman Rampage
Dragonforce

Onyx
Pop Evil

Insomniac
Green Day

Dirty Diamonds
Alice Cooper
Through the Fire and Flames
Revolution Deathsquad
Operation Ground and Pound
Cry for Eternity
Deal With the Devil
Trenches
Fly Away
Behind Closed Doors
Geek Stink Breath
Stuck With Me
Brain Stew
Walking Contradiction
Dirty Diamonds
The Saga of Jesse Jane
Run Down the Devil
Steal that Car

Hybrid Theory
Linkin Park

The Process of Belief
Bad Religion



Other Side of Nowhere


Powerman 5000

Mad Brilliant
Ghost of the Robot
One Step Closer
Crawling
Papercut
In the End
Supersonic
Can't Stop It
Sorrow
The Defense
Show Me What You've Got
Super Villain
V is for Vampire
Time Bomb
Liar
Valerie
Mad Brilliant
Blocking Brainwaves
Tier list
Currently, scorpistar hosts a "tier list" for Zonal Fever based on the popularity and win/loss ratios of characters within the game through online play. This tier list does not measure how good characters are compared to one another in competitive play; rather, it simply exists as a survey for scorpistar to figure out what characters to tweak for balancing's sake. On scorpistar's "Zonal Fever" webpage, any viewer of the page can see the Top 5 used characters of the past day/week/month and check out a separate chart for which characters have been winning most often. Premium members of the site, however, can view the entire tier list and very specific statistics, as well as see characters move up and down now and then without having to refresh the page.
Based on average results...
| | |
| --- | --- |
| Currently most-used character! | Currently best win-loss ratio! |
(However, these results change all the time, so who cares about a tier list when it's not going to be outright accurate at any point until the game's popularity actually dies? And even then, what would be the point of a tier list!?)
Cut content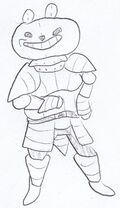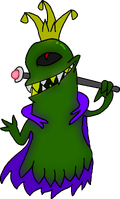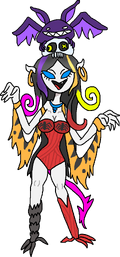 There appear to be a number of cut characters from the game's predecessor, Brawl of the Fandraxonians: Constellation Warfare.

Even though Ethan Slaaz was one of the staple characters of Brawl of the Fandraxonians, he was disincluded from Zonal Fever's roster due to him representing a bad time for the character's creator on Fantendo and due to having nothing interesting to offer at the table.
Ashe the Teddy Bear was also deemed an uninteresting character, and added nothing new to the table, a fate that Flare the Teddy Bear and Young Bowie also suffered. BowieQuest, not as prime of a focus in Zonal Fever as in the previous two games, is less represented in favor of other series.
All characters relating to the deceased Demolish Nation series (Fandro, Bob, Ono, King KrunchKake, and Zadico) were cut due to the creator losing permission to utilize these characters, much to their utter annoyance.
Adventures of White series character Francesca was cut from the roster in order to have more room for more interesting characters on the roster, and also due to the creator's disinterest in their inclusion.
Athena and Helena were cut from the roster so that no self-inserts would be playable. Instead, Athena has an assisting role in the game, and Helena serves as an announcer choice for the game.
Various New Fantendoverse characters, such as Unten Bluzen and Cura, were cut from the roster of Zonal Fever due to them not fitting with its content focus on the creator's stuff almost exclusively. Most of these characters would not obtain roles as Assisting characters, either.
Many third-party characters (such as Knuckles the Echidna) were also cut for similar reasons. However, Ike was kept due to him actually having a role in the Zaxinian Lifts.
Ghasja, The Echeno, and The Acebreaker were each cut so to have extra bosses in the game. This means that of the original Brawl of the Fandraxonians default roster, only Bowie and Crimson represent it.

There are also multiple characters that didn't quite make the cut as newcomers in Zonal Fever:

The lead singer of Metallica, James Hetfield, appears to have a moveset roughly 80% complete in Zonal Fever, but appears to be scrapped. Why was Hetfield scrapped? Who knows! It appears likely that a lot of his finished material was transferred to Devilish Smash Bros., however.
Though Bunea is the main character of Super Bunea World, evidence seems to uncover that the Mistress of Weird might have been a candidate for a playable character. Though Bunea would become an assist, the Mistress' fate is unclear.
It was possible that Mallory was intended to be an unlockable character in Constellation Warfare and in Zonal Fever, due to a full standard moveset being applied to her boss battle in both games. However, it was likely she was left unplayable due to just how antagonistic and cold-hearted she is.
A full model of Waluigi exists in the game's files, but with no playable moveset. It's totally possible that it was a test dummy that the developers beat on to test every character moveset, but this information is unconfirmed. If this is the case, it references the ridiculously large fan outcry for Waluigi in Smash Bros. Ultimate.

Two modes, "Enter the Arena" and "Halfpipe Chase", were intended to be included in Zonal Fever. However, they were cut for differing too much from the gameplay to fit in with the rest of the game's content. Enter the Arena would have been a "Punch-Out!!"-inspired mode, while Halfpipe Chase would have been a racing mode of sorts. Their descriptions were as follows:

"Enter the Arena", inspired by the Punch-Out!! franchise, is another fun take on Zonal Fever gameplay. Designed as a quick, more competitive experience than Aces High, all fighters face towards the center of the arena as they're designed to fight like actual boxers (in ways). All characters wear electric-powered boxing gloves and attack with just body blows, jabs, hooks, and uppercuts. Neutral attacks become body blows, sideways attacks become jabs, forwards ones become uppercuts, and backwards ones become hooks. These are just light attacks; the heavy variations deal more damage if the player charges them. After charging, they can throw a flurry of punches at the foe to deal high damage. It's worth knowing that while most characters remain the same, some are resized so they can actually be hit (like Elvis & Pecan). The inner triggers let the player make a quick dodge to either side If one fills up their Book of Souls, they will glow with invincibility for 12 seconds with small stat buffs. Once a foe's stamina is down, they have to get up via button mashing in 10 seconds - if not, they're K.O.'d! If a foe gets knocked out thrice, they are dropped out of the match! Let's not forget the fun part: eventually the arena outer edges will start collapsing and heading inwards, making less room to fight on! If the stage is falling apart too quickly for the player's own liking, they can attack the Time Orbs that occasionally float down from strings on the stadium ceiling in order to cease the collapsing."
"Halfpipe Chase" is another spin on Zonal Fever's gameplay, with all characters equipped with highly technologically advanced skateboards that take them down a massive slanted skate park with many different passageways and paths. The racing is fast, and the halfpipe is magnetic. Falling off is impossible. Like with "Enter the Arena", movesets are changed up vastly - this time, controls are simplified. The pummel/hazard buttons are now made into drifting buttons that allow players to safely navigate the sharp turns the halfpipe might have, while the attack buttons are replaced with two moves: Snatch and Boost. The red button is used to swipe an item from a nearby foe (Snatch), while the green button is used to speed a fair distance ahead at the cost of energy depletion. Energy only depletes via boosting; the player can restore it from Athena Hawkins at varying pit stops. A Book of Souls will float down the Halfpipe passage, which the players need to chase. Whoever snatches that book is sped up and given a better chance of escaping foes; though they can catch up via eating varying food items found or by tailgating the book wielder directly. The wielder, however, will have to put up with Phantom Fandraxono's attacks - if hit, the boss will snatch the book away! If the player hits a "shock gate", they will be electrocuted and be forced to drop the item(s) they're holding as they're immobilized for six seconds. The stage collapses rapidly; if a player falls off the stage, it's over for 'em!"
Trivia
Zonal Fever is the first project for the creator in a long while to not be particularly inspired by any project in big ways. Some of Zonal Fever's concepts were indirectly inspired by the "Monkey Fight" minigame from Super Monkey Ball, but it was not exactly acknowledged as the game was being built.

As the project was being conceptualized, Hawkins leaned towards making it a Super Smash Bros. clone, but avoided this concept in favor of trying to make a completely original title. Like inspirational band Metallica did with their "Master of Puppets" album, Hawkins created an original concept and worked hard on it to both please critics and fans.

The code name of Zonal Fever, "Project Z", is a reference to the naming strategies of the creator, often having used letters in the name of many projects in the past, such as Koopalings X, Koopalings Z, four different BowieQuest titles that used Greek letters, and more.
The strand of ego point ratings from "Good" to "Amazing" reference Sonic Colors, where players can perform tricks from cannons and get from "Good" to "Great", "Awesome", "Outstanding", and finally "Amazing" given the player is mashing the jump button whilst on them.
This is the debut of the Zaxinian Lifts on multiple consoles, particularly the Pyrohedron, Display C, Knuckleduster, Nexus, Evo-Gem, and GhostDrive. This is one of a few titles released for the Pacifico and one of multiple for the V².
All the assist characters were made by other users of the wiki, ones that have in particular been largely inspirational for Athena Hawkins' work in general. These are Exotoro, Dr. Drebbles, Sr.Wario, Pyrostar, Samtendo09, and Tigertot.
The wording of the game's confirm message, "PRESS ANY KEY TO CONTINUE...", is a reference to the chat bot Hawkins' Eye (t∣b∣c). Whenever the bot would crash, it would say those exact words in the Command Prompt.
The 2018 reset of Zonal Fever does not include Ashe, Flare, Ethan Slaaz, Ghasja, or The Echeno as playable characters, making this the first massive Zaxinian Lifts crossover to have this scenario. It is also the first to not include any Demolish Nation material, due to the creator being denied usage of them.
Gallery
MAIN PAGE
Trailers · Gameplay · Modes · Characters · Assists · Bosses · Arenas · Figurines
---



Silver




Valerie




Scotch




Syinara




Pierce




Zodiez


Crymsia

Noise

Oshelia

Devina

Clair

Fandraxono

Whiskey

Werine

Syande



Zonas


Sinicini

Vizole

Minute

Waxy

Oyster

Frink

Bowie

Crimson

Genesis

Shredder

Agantuk



Ike


Edna

Absinthe

Snickers

Spree

Cyanide

Brook

Keil

Xtise

Penny

Dustai

Nightshade

Adexene

Veronica

Honey

Voetrice

Arikan

Coffina

Black Eyes

Chance

Manikin Man

Supertzar

Jefferson

Hene

Malice

Chezen

Elvis & Pecan

Kitty

Ginger

Needles

Glain

Sheddane

Remembra

Jezebeth

Skiene

Xochitl

Rome

Lance

Cherry

Cupcake

Heth

Strike

Ryona

Parabola

Olcia

FDX-83

Frozerade

Dragione

Mimikyss

Endal

Gregor

Elize

Lyric & Kas.

Spade*

Rabine*

Yama*

Skorp*

L. Messiah*

Zellen*
* Asterisk implies the character is downloadable.