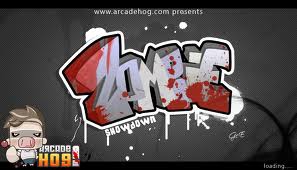 Zombie Showdown is a Action, First Person Shooter for the Wii U.
It features a zombie apocalypse that has the town of SpringCookie being overrun by zombies and only you are safe and still human.
Story
June 27th 2003.
I was just waking up. I heard a crash from downstairs, so I ran down and saw something surprising. My father was laying on the floor dead. Who did this? I will never know.
12 Years Later
June 27th 2015
It's been 12 years since I saw my Father dead, I had a part- *BANG! CRASH!!* what was that? I better go chec- *BANG CRASH BANG!* what is that? Oh, someone's at the doo- AHHHH! What is that? Oh my god, it's a Zombie! Should I hide? Or should I get the gun?
From there on, you must roam the city of SpringCookie from this zombie apocalypse and save the world! Using...guns!
Modes
Adventure
Classic
XD
Going Solo
Multiplayer
All Out Solo All-Star