Zodiac OS
Developer(s)
Console Type
Operating System
Zodiac OS
is an operating and gaming system created by
Nova OS
. It doubles as a gaming system, too, and is known for its yearly updates.
Versions
Aries OS

Aries OS was the first version of Zodiac OS to be released. It was released in January, 2000, and introduced new features to the computing industry. It was compatible with games from the NES and arcade games using a special add-on. This version would show what would be, in the future a system doubling as an OS and a Gaming System.
Taurus OS

Taurus OS was the second version of Zodiac OS to be released. It was released on April, 2001, and was a revolution when Nova OS announced partnership with Nintendo: N64 games were able to be played on this system, with new online features for some of them.
Gemini OS

Gemini OS was the third version of Zodiac OS to be released. It was released on June, 2002, and introduced a easy-to-use interface, along with some Zodiac OS exclusive programs, such as Twin Art and Quad Recorder. It also included some programs specifically made for helping programmers in their coding duties.
Pisces OS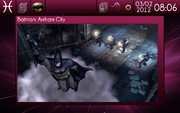 Pisces OS was the duodecim version of Zodiac OS to be released. It was released on March, 2012 and was one of the most revolutionary versions of Zodiac OS, giving full compatibility with Windows games, allowing extensive multi-tasking meanwhile gaming and adding several functions that made life easier. It was also updated to be ready for the Wii U release and compatible with it's games and controllers.
Tablet Versions
Ophiuchus OS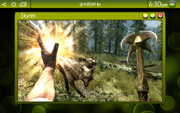 Ophiuchus OS was the first release of Zodiac OS for tablets, and was first only compatible with the G-Tablet. It introduced all the original functions of the operating system to tablets, and came along with the aforementioned one. It was compatible with Steam and Nova Store games, being able to play PC games too, and run them smoothly. It, unlike most tablets, had a circle pad, four buttons and a D-Pad to enhance the gaming experience. It also included touch controls, and was compatible with keyboards made for the Nova OS Desktops.
Ad blocker interference detected!
Wikia is a free-to-use site that makes money from advertising. We have a modified experience for viewers using ad blockers

Wikia is not accessible if you've made further modifications. Remove the custom ad blocker rule(s) and the page will load as expected.