Zigzagoon did not originate from fanon, and more information can be found on their respective wiki(s). You may read more about it on the following wiki(s):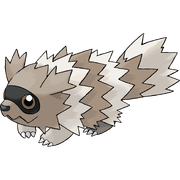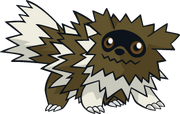 Zigzagoon is the Tiny Racoon
Pokémon
. It evolves into
Linoone
at Level 20. It is the 12th in the Hoenn Dex and weighs up at 38.6 lbs. Since Zigzagoon have a keen sense of smell, they are curious with it's Pickup ability. Zigzagoon are found fairly commonly in grassy fields and wooded areas.