The creator of this page does not speak English as a first language, so it may contain grammatical/spelling errors. As a reader, please feel free to make corrections as needed.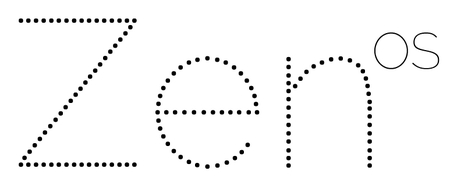 ---
Newest version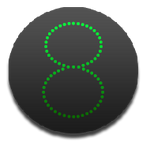 ---
Zen OS is an Android-based operating system made by Zen Studios.
The operating system uses a propietary app launcher named Axioma.
Games for Zen OS
Devices using Zen OS
Nintendo ZDS (Runs a modified version of Zen OS)
Preinstalled apps
Updates
Updates
Updates
The 7th of May at 10:00 PM, Zen OS v3.1 was released. It was the first minor update, which added a new preinstalled app, fixed an error in a string of text, and added a white circle over the "all apps" section.

That same day, a poll was hosted to decide how Zen OS would look. At the end, the Modern UI style won, and a "Desktop Style" selector was added, allowing to choose between the old, grid-like style and the renewed Modern UI style, which is marked with a golden ribbon. Zen Studios stated that "[they] will eventually phase out entirely the grid-like style".

The 13th of May, Zen Inc. released a trailer for an upcoming device. Zen Studios did not want to give any details on the new device, but it did say that the device's codename is "Project: Smart", which was later revealed to be Zen Mobile.

Also, Zen OS version 5 was released, which removed the "Desktop Style" selector (completely phasing out the Gird-like style) and made the icons flatter. It's unknown if this change will affect Zen Mobile's version of Zen OS in the near future.

Zen OS was an operating system for game consoles, until Zen Studios saw more potential in it. Zen Mobile was an experiment to try how Zen OS will work on a different type of device.

In fact, Zen Studios is trying to completely phase out the idea of it being an OS just for games, and they had been working on an update to show this, being version 8.

The 27 of June, 2016, Zen Studios started testing a new personal assistant called Zen.
The 4th of July 2016, Zen Studios released version 7, that allows for using amiibo with games. It also replaces the old font with a new one.

When you tap an amiibo while on the menu, an 8-bit version of the character from that amiibo will start walking from the side, saying a quote from that character.

The 7th of July 2016, Zen Studios released a trailer for a Zen OS emulator for computers.
The 18th of October 2016, there were a load of changes to the system, including a new GUI, new logo, new design, and others.
At the end of the "The all-new Zen OS" video, there is a silhouette with a text reading "Soon". It turns out this was the Zen Nomad.
Gallery
Images & Videos
Images
Videos