Ad blocker interference detected!
Wikia is a free-to-use site that makes money from advertising. We have a modified experience for viewers using ad blockers

Wikia is not accessible if you've made further modifications. Remove the custom ad blocker rule(s) and the page will load as expected.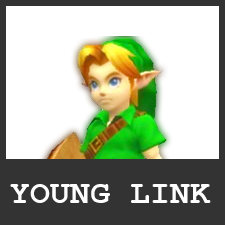 broad
n Ocarina of Time, a young Link has been raised as one of the Kokiri, the children of the forest. Unlike the other Kokiri, Link does not have a fairy companion and is thus shunned by their self-proclaimed leader, Mido. Link's life changes one day when theGreat Deku Tree, the forest's guardian, sends Navi the fairy to Link with instructions to bring him immediately. A curse has been cast on the Deku Tree, and he asks Link to break it. While Link is successful in defeating the monsters inside the Tree, the Great Deku Tree was doomed to die before Link started.[45] Before passing away, the Deku Tree tells Link of the Triforce and directs Link to Hyrule Castle where he encounters Princess Zelda.
| NOM STAT | STAT  |
| --- | --- |
| Heart | 90% |
| Might | +0.25 |
| Protection | +0.25 |
| Speed | +1.75 |
| Magik | -0.5 |
| distance | -1 |
| TYPE | SPEED |
Mouverest
| Type mouverest | Nom mouverest |
| --- | --- |
| Classic-Attaque: | Kokiri Sword |
| Special Attack-normale | Rasor Sword |
| Special Attack-Side | boomerang |
| Special Attack-Haut | Deku Stick |
| Attaque spéciale-Bas | Fouet |
| Attaques à distance | slingshot |
| Attaques défensives | Deku shield |
| Smash-finale | God Vanger |