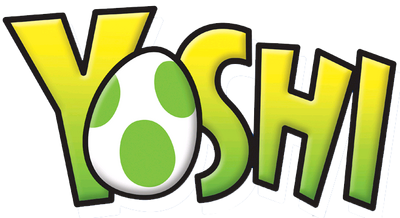 The Yoshi series is a sub-series of the Mario series. Most Yoshi games take place in the past, while all of the characters (except Yoshi, although it is unknown if this is the same Yoshi) were still babies. A recurring theme in the games is to eat enemies to make eggs and throw them at things.
Articles
Any page that has [[Category:Yoshi (series)]] on them will be added here automatically.
In the Super Smash Bros. series, Yoshi is considered it's own universe of properties. Yoshi appears as a playable character in Super Smash Bros. DS. In Super Smash Bros. Combat, Yoshi is playable, with Yoshi's Island and Yoshi's Story. In Super Smash Bros. Strike, Yoshi is playable. In Super Smash Bros. Clash, Yoshi is confirmed as playable, with Boshi romored as an assist trophy. In Super Smash Bros. Revolution, the Baby Mario Bros. are playable, with a Yoshi song also revealed, it is unknown if Yoshi himself will appear. In Super Smash Bros. Forever, a Yoshi stage is confirmed, it is also unknown if Yoshi will appear.
TV Shows
Ad blocker interference detected!
Wikia is a free-to-use site that makes money from advertising. We have a modified experience for viewers using ad blockers

Wikia is not accessible if you've made further modifications. Remove the custom ad blocker rule(s) and the page will load as expected.