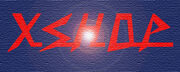 The X-Shop is a PC virtual shop to buy games , like Steam. The X-Shop is stage beta : 0.2 , with 4 games.
The X-Shop is called Gamer Shop , your first beta is created in 2005 , with only 2 test games : Hero's Quest and Kirby : Dreams. In your second beta (beta 0.125) , the X-Shop gain one more game : Super Mario MHL , in the third stage , the X-Shop became a little famous and gain more 5 games. In atual stage : 0.2 , only have 6 games. Now is developing the beta 0.225.
Beta 0.225
Edit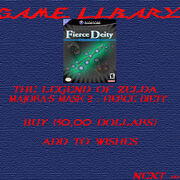 The Beta 0.225 is in 45% , but three games are confirmed :
The Legend of Zelda : Majora's Mask 2 (Gamecube)
Mario Paintball (Wii)
Friday the 13th : The Video Game (PS3)
In the Beta 0.225 version (not confirmed) , players can play a short demo showing the first stage of game , also a new feature (confirmed) , called "Add to Wishes" , the player who add a game to the wishes can gain a descont of 25% , and also a tutorial how to play a game.
The X-Shop are a accused by many companys in Fantendo for no have a license to sell the games. If you have any accusation of non-license please comment , and the X-Shop will remove your game.
Kirby : Dreams and Hero's Quest
Edit
This two games is very rare to find , Kirby Dreams can be finded by trigger a "hoshiinokabi.dfl" file. But Hero's Quest is not finded , a X-Shop company , will make a game , rumors talk about , this game will be Hero's Quest.
Occasionaly , when you try buy Kirby : Dreams or Hero's Quest in beta 0.1 , you computer will restart
Paypal option in beta 0.2 it's not working
When buying Super Mario MHL in beta 0.2 , cause the PC freezes for 2 minutes.