Ad blocker interference detected!
Wikia is a free-to-use site that makes money from advertising. We have a modified experience for viewers using ad blockers

Wikia is not accessible if you've made further modifications. Remove the custom ad blocker rule(s) and the page will load as expected.


Zoroark
February 15, 2010
By COKEMAN11
The first revealed Generation Five Pokémon!

It's the first of the two revealed Generation V Pokémon! He's playable from the start! He's...Zoroark!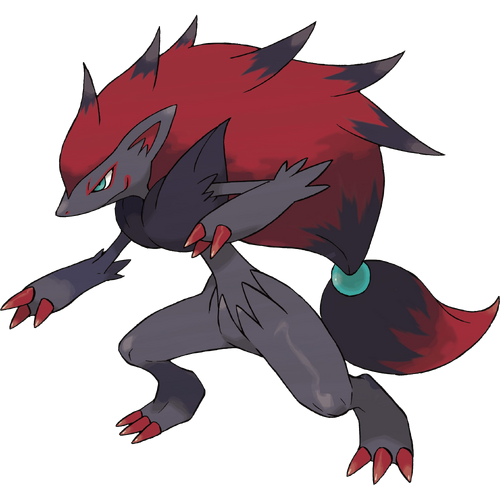 His move set is unique. He can swipe at things, and ram things! His final smash involves being in a clawing tornado! Nothing more will be revealed until later. We want to keep a lot a secret! COKEMAN11 (t∣b∣c)


???? (Unlockable Character)
August 1, 2009
By COKEMAN11
Shhh! It's an unlockable character!

It's the first character you unlock. You didn't expect him, now did you?

That's right...Dry Bones!

His moveset is based on bone throwing and stuff, and hitting with a bone. Sometimes, he attacks when needed. Dry Bones' side attack is similar to the side attack of Yoshi from previous games...will Yoshi appear here? Who knows? Dry Bones' final smash is Bone Storm, where it rains bones for a while! Also, Dry Bones' bone attacks get double power. And that's the scoop on Dry Bones! COKEMAN11 (t∣b∣c)
---


Security Hall, Battlefield, Altea Castle
July 8, 2009
By COKEMAN11
Three stages take the field! Security Hall is a stage from Sonic Adventure 2, and defines the meaning of Lockdown. Battle your way on the platforms and ground, but beware the G.U.N. Drones who could ram you, stun you, or just shoot you! Battlefield is the most basic stage, straight from Brawl's version. Altea Castle is new. You start at the gate, but the Dolhr warriors chase you inside, and there, Manaketes attack you! You must fight off the Manaketes.

Now, who wants a sneak peek at a little something?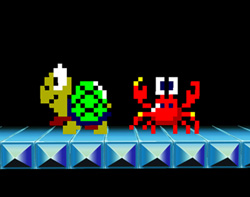 ---


Link, Peach
July 7, 2009
By COKEMAN11


Link and Peach. Link returns like before; Peach has a whole new look. Time for an update!

Link retains his Brawl art, with...most of the same moves. His Boomerang is now on fire! Yeah! Burn up the threat! Woo! Yeah! Go Link..! Yeah...! Teah, I didn't think so, either. Anyway, the new Final Smash blows away the Fire Boomerang! It's called Blade Storm, and Link throws his sword in the air. Why? Because now, it's gonna rain swords! And then a typhoon emerges.

Peach gets a whole new look. She puts her charm-and her arm-to the test! Now, instead of swinging pots, pans, golf clubs and other things, she fires...da da da da! The Charmer Ray! The player hit falls in love and looks at Peach as if in a trance. Then she strikes! Instead of her vegetables, she bends down and shoots a ray called...da da! The Sneak Beam! The player hit is knocked straight up! Instead of a parasol, she attacks up with and uppercut; the Fruity Fist! An interesting fact is that if the Fruity Fist is used on an ally, they gain or their damage percent goes down. Finally, her Final Smash has changed. She goes to the side of the screen and shoots...Peachy Rays! The attack is called the Peachy Ray Send-Out, and while some of them are energy rays, some are actually Manta Rays that fly around and damage anyone hit! The flaw of this attack is that it is easy to dodge. COKEMAN11 (t∣b∣c)
---


Mario, Rouge, Gold
July 4, 2009
By COKEMAN11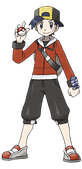 One a veteran, two newcomers! Mario, Rouge, and Gold get a lockdown!

Mario's moveset returns from Brawl, with a new Final Smash that's not to miss! It's called Fire Frenzy, and Mario radiates fire while doubling his speed and jump! It only lasts for a while though.

Rouge the Bat, a thief from the Sonic the Hedgehog series. Who knew that she would fight? She claws and kicks her way to get out of the lockdown! Her Final Smash is Thievery Swarm; she clones herself and attacks her nearest enemies.

Gold plays his way similar to the Pokémon Trainer from Brawl. He fights with a Typhosion, a Beedrill, and a Croconaw. His Typhlosion has about medium speed, and Flamethrower and Flame Wheel can devastate most enemies. Beedrill, a bug type, Pokés and stings extremely fast, it's like getting stung, except by a bigger opponent. His Croconaw is slow, but packs a punch. He mostly bites, but sometimes blasts a Hydro Pump that deals out damage while repelling an opponent. A Final Smash called Power of Three makes them run around attacking and somewhat mauling the opponents! At one point, Gold will call them back, and then send out a random one. COKEMAN11 (t∣b∣c)
---


Welcome!
July 4, 2009
By COKEMAN11
Welcome to the "Dojo" for Super Smash Bros. Lockdown! Here, you will get most updates directly from the source. So sit back, relax, and get SSBL news into your head! COKEMAN11 (t∣b∣c)