This is now WereWaffle's (t∣b∣c) page! Please do not edit this article without his permission!
Woodlands is an action-adventure 3D platformer which was originally created by NextGen Solo for their system, the NextGen Bluevolt. Due to the project labeled as abandoned,  gaming company Enigmatik Games gained ownership of the game and characters in late-2015. The game is scheduled to release in summer of 2016 on Enigmatik's console, the Enigton
Plot
TBA
Gameplay
Woodlands takes inspiration from well known 3D platformers such as Banjo-Kazooie and Donkey Kong 64. Each character has their own unique ability with Vizro wielding leaves and treebark as his weaponry, Takaizo harnessing fire and shapeshifting abilities, and Cacton with the ability to break objects that the other 2 characters cannot.
Playable Characters
TBA
Items/Collectibles
TBA
Enemies
TBA
Bosses
TBA
Trivia
The game and characters were originally owned and created by company NextGen Solo but due to abandonment, gaming company Enigmatik Games has taken ownership of the game and characters and has since begun to rework it.
Promo Image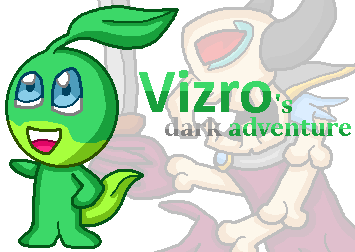 Ad blocker interference detected!
Wikia is a free-to-use site that makes money from advertising. We have a modified experience for viewers using ad blockers

Wikia is not accessible if you've made further modifications. Remove the custom ad blocker rule(s) and the page will load as expected.