Wario: Did you hear that?
???: Yes, It came from the other side of the room. Check it.
Wario: *gasp* ok...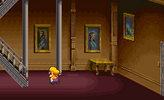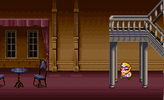 Wario: I don't see anything here.
???: I see you lurking down here, Wario.
Wario: Wut?
Hears a chainsaw.
Wario: W-what is that!?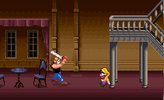 Wario: OMG! HELP ME SOMEBODY HELP ME!
???: Calm the fuck down, I will help you!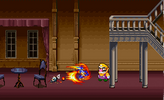 Wario: Oh thanks... now that I can see you, what is your name?
Sparkster: Sparkster.
Wario: Oh, why we are trapped on this creepy place?
Sparkster: Ten heroes has been choose to solve the Clock Tower mystery, only you and me has been saved, we  need the save the others before that monster appears.
Wario: "That monster"?
Sparkster: Yeah, he caused the destruction of my world, he is named Chaos.
Wario: Ok.
Sparkster: I see something on the other floor, let's check it.
Wario: Okie-dokie!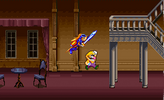 Ad blocker interference detected!
Wikia is a free-to-use site that makes money from advertising. We have a modified experience for viewers using ad blockers

Wikia is not accessible if you've made further modifications. Remove the custom ad blocker rule(s) and the page will load as expected.