Wario: zzzzzzzz...
???: Wake up!
Wario: zzzz...
???: geez...
??? uses a spell to wake up Wario.
Wario: Go away, I want sleep!
???: WAKE THE FUCK UP!
??? attacks Wario wirh a hammer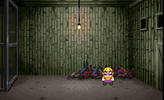 Wario: Aw man, I wanted to get some more sleep.
Wario: Wait, where am I?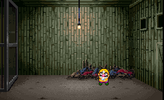 ???: You are in the Clock Tower.
Wario: Cl--- WAIT, DID YOU JUST SAY THE CLOCK TOWER? AH!!!!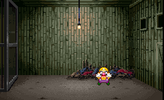 ???: CALM THE FUCK DOWN!
Wario: Ok, ok...
???: You need to escape from this place.
Wario: I know, but, wait, who are you?
???: That doesn't matter, use your strength to break the wall.
Wario: Okie-dokie!
Wario: Okay, I did it!, Hey look it's a door!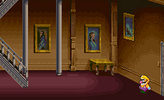 A creepy voice appears.
Wario: GASP!
???: Oh boy... this gonna be tough.
Ad blocker interference detected!
Wikia is a free-to-use site that makes money from advertising. We have a modified experience for viewers using ad blockers

Wikia is not accessible if you've made further modifications. Remove the custom ad blocker rule(s) and the page will load as expected.