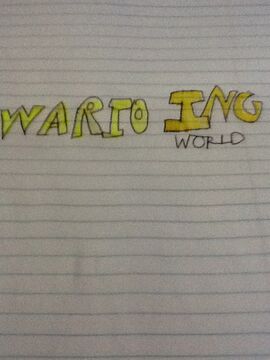 Wario Inc. World, is an online website and downloadable feature on the Nintendo Omega. It is ran by Wario Inc., and is new.
The Features of Wario Inc. World
Online Chatroom
A huge library of games
Medals to earn
Updates and news of Fantendo events
Updates and Versions
Version 0.1
A beta version of the network. Only 15 games were available and they were free. The online chatroom was not censored at the time. No medals were there.
Version 0.2
An upgraded version of the beta network. 30 more games were released and the Chatroom added Safe Chat, a censored chatroom. Still no medals.
Version 1.1
The first public version of the network. 100 games were playable, and the first medals were there. The chatroom also introduced emotocons. The look of the network is heavily redesigned, and everything is improved and less buggy.
Version 1.2
Nothing much, but a couple new games and making it available for the Nintendo Omega.
Version 1.3
1000 games available now. Also, the chatroom has gone through a redesign and introduced SuperSafe Chat, where the user can only select pre-generated responses.
Version 1.4
Temporarily updated for Sr.Wario's idol Tucker's birthday. The skin on shows pictures of Tucker, and the logo for Wario Inc. is replaced by a sign that syas Happy Birthday Tucker! Also, 300 games were added as well as an optional Tucker skin for after the birthday.
Version 1.5
The normal interface returns, but is changed. The skin looks smoother and 10 games were added as well as the first new chat skin for each chat system. The Garlic Group is added too.
Version 2.0
Now Wario Inc. World has connection to the Nintendo EShop.
Version 2.3
A new skin was added that says "Middy Stay!".
Version 2.7
All EShop games added.
Version 2.8
Now has shows.
Version 3.0
A skin is added as well as Spelling B. It says "CONGRATS WARIO" and is yellow with a bee.
Version 3.2
Added Toad Town Universe.
Version 3.5
Updated list of shows.
Version 3.6
Major bug fix for shows that would constantly buffer.
Version 3.7
Games and shows now split into two categories. Wario Inc.
Version 3.7.2
Fixed so games from other companies appear under new catagories.
Version 4.0
A Wikiversary Celebration happens. A new cake is added to items and a skin is two.
Version 4.1
A new section for Garlic Group members called "Member's Corner". It adds all the exclusive stuff to the Garlic Group in one place, has a seprate medal syste, and a new chatroom.
Version 4.3
Adds Safe Chat and SuperSafe Chat to Member's Corner
Version 4.4
Wario Inc.World is now available for IPhones.
Version 4.6
It is added to all Smartphones.
Version 4.7
A new section with retro games is added.
Version 5.0
Players can now upload there own basic fangames.
Version 5.1
Major bug fixes
Version 5.2
Adds a Valve category and games. A new avatar is the Portal symbol.
Version 5.3
100 new avatars
Version 5.6
Team Fortress is released Free-to-play
Version 6.0
The IPad and IPod can acssess Wario Inc.World through an app.
Version 6.1
Added chat to IPad and IPod devices
Version 6.3
Added compatibility and chat to other tablets
Version 6.4
A "Countdown to E3" clock is added.
Version 6.5
All info about Nintendo's stuff at E3 is added.
Version 6.7
Added an american flag background for the fourth of July.
Version 7.0
Major bug fixes.
Version 7.1: Artist's Playground
Added an art gallery with concept art and boxart for various Nintendo and 2nd and 3rd Party Nintendo devs games.
Version 7.2: Old but Good Stuff
Added Flipnote Studio.
Version 7.3: Iterum Initiative
Added all Fantendo Iterum announcements.
Version 7.4: Mini
Added compatiblity with the Nintendo Omini
Version 7.5: Boo!
Added New Super Luigi U as well as 2 new themes, a Pinti Land theme based off of Pinti.create with a cameo of Gro, and a Boo House on with the NSLU logo and Luigi and Nabbit.
Ad blocker interference detected!
Wikia is a free-to-use site that makes money from advertising. We have a modified experience for viewers using ad blockers

Wikia is not accessible if you've made further modifications. Remove the custom ad blocker rule(s) and the page will load as expected.