Ad blocker interference detected!
Wikia is a free-to-use site that makes money from advertising. We have a modified experience for viewers using ad blockers

Wikia is not accessible if you've made further modifications. Remove the custom ad blocker rule(s) and the page will load as expected.
This is a fan game made by

Shroobario

! Please make NO edits except for spelling, Thanks.
:::::::Allowed people to edit:

Shroobario only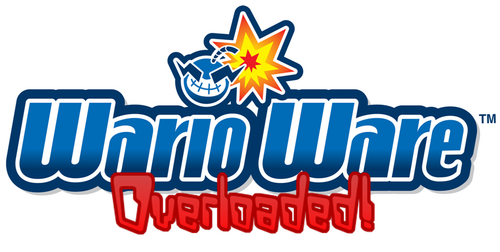 WarioWare: Overloaded is a upcoming game of the series WarioWare for DS that is coming at the middle of 2009. Not too much is known yet but it will have pretty much all styles of playing from the portable WarioWare games, all characters already seen in the WarioWare series and even more. This games uses the Motion Pak.
Plot
Like all WarioWare games, Overloaded! got a minor plot. The game starts with Dr. Crygor calling Wario to test out his Mixaton 5000. Wario comes to his lab with a normal Gameboy Advanced SP, a motion-based Wario Gameboy-like device from Twisted, and a button-less Nintendo DS, like the one from Touched!. However Dr. Crygor wasn't around, so he just threw everything into the machine. Dr. Crygor comes just in time to see it, but too late to tell Wario that the machine only supported two items to be mixed at once. The Mixaton 5000 got overloaded, and exploded leaving behind a mixture of the three games. As always, after seeing that new game, Wario had only one thing in his mind: build more of those, and get a lot of money. The plot develops more with some of the characters' mini-games and in the game's ending.
Nintendo DSi
With no slot for GBA games, it is expected that the game won't be playable in the Nintendo DSi, the same way games like Guitar Hero: On Tour. However, that wasn't confirmed yet, as the game might have a special mode for DSi, with other games using camera being like it did in Snapped!
Trivia
It has been confirmed that Tiny Wario is going to be a character in this Overloaded!, probably meaning Wario-Man will be absent from the game, although both could be in the game together.