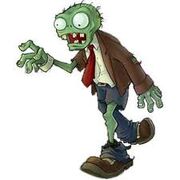 " War of Games: First Meeting," is a fighting game similar to Super Smash Bros., only with different characters and many more features. The cast includes Spyro, Sackboy, Pac-Man, Officer Leon, and many more.
Story
Cherubimon, the main villain of the game, decides to breaks holes in the Space Time Continumum, mainly in other universes. He sends many heroes and villains through the portals and make them fight. Now, all of the heroes and villains have to team up and stop him.
Characters
TBA
Gallery
Ad blocker interference detected!
Wikia is a free-to-use site that makes money from advertising. We have a modified experience for viewers using ad blockers

Wikia is not accessible if you've made further modifications. Remove the custom ad blocker rule(s) and the page will load as expected.