Welcome to

, SuicuneRider14!
We hope that you enjoy Fantendo and continue to improve it in any way you can! Here are some tips that may help you:
To learn about Fantendo, see here.
New to wikis in general? Go to the tutorial on Wikia's community central.
Introduce yourself! Make a blog and tell us a little bit about what makes you, well, you.
Do keep an eye on the wiki activity, where all edits and their authors are listed!
Remember to categorize your articles. This is one of the most important part of making articles.
If you write on a user's talk page, that user will get a notification on their next visit. So, just ask me or another active user if you need more information.

Remember to sign talk page messages with four tildes (~~~~) to add your signature so that user knows who messaged them!


HI !!!!!!!!!
Shy guy yellow (talk) 20:39, March 14, 2013 (UTC)Shy Guy Yellow
You liar!!!!!!!!!!!!!
Drew's games are good! Do anyone want you to be blocked?69.170.92.219 15:50, April 29, 2013 (UTC)
Let me explain the situation:
Drew's games have mainly unfinished lists and bad grammar, so they aren't very good IN MY OPINION.
I never said he should be blocked.
I don't really expect anyone to want to block me because so far I have made good games in structure IN MY OPINION''' AND FOR A RATHER NEW PERSON.
I was just saying he should try harder and do more.
So that should make more sense. Also, are you a user or simply an IP? The Egyptian OverSeer
Mobcraft
No, I have not abandoned it.
Meme911 (talk) 02:03, May 2, 2013 (UTC)Meme911
Ask and you shall recieve. You wanted to be a part of Zodiac Productions, and so you shall be. Happy to have you aboard.
CancerTurtle (talk) 23:32, May 4, 2013 (UTC)
Hey. So, once I finish making pages for at least the first versions of the original games I have planned, I'm going to be making a page for a game called Zodiac Heroes Collide, a crossover fighting game like Super Smash Bros. I have some stuff planned for it, but I'd like to ask if you'd like a character/stage from Pawer to be included in it.
CancerTurtle (talk) 03:51, June 23, 2013 (UTC)
Epic Fail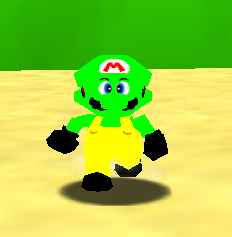 IMacG4articles (talk) 15:05, December 16, 2013 (UTC)
Sure you can, but Yvetal will make an art as well because i'm using his art for Fantendo Adventure as well~