Welcome to Fantendo, ManaChain!
Hello there! Welcome to Fantendo, a place not only for Nintendo fans, but for fans of everything, basically! You are free to make anything you want! You can make games, movies, fan-fictions, anything, as long it is a decent quality page. If you need any help with page editing, you can either ask anyone here, or go to
Fantendo:Help
, which is a nice place to go when you are new. Also, it is recommended that you know
the rules
of the wiki before you start contributing, to avoid any conflicts!
We are kind of critical; that means we like to give criticism on pages, but please keep in mind that there are two types of criticism: good and bad. Good criticism is when somebody tells you the flaws of your idea/article, allowing you to see the problems with it (and hopefully fix them). Bad criticism is when somebody says something like "this sucks go die in a hole". Learn from good criticism, ignore bad criticism.
Also, we are wacky, so we like to joke a lot. So sometimes, if you see something very weird, it is probably a joke.
Remember to avoid trolls! If you see a troll, ignore them! Trolls want your attention, so if you don't give them attention, they will eventually stop themselves.
Anyway, if you need help, you can ask anyone, especially the sysops (the admins of this website, they usually have colored names or colored borders around their avatar; a list can be found here).
If you want to talk with people, Fantendo has a chatroom here, which is usually active.
Have fun!

HI !!!!!!!!!
Shy guy yellow (talk) 20:39, March 14, 2013 (UTC)Shy Guy Yellow
You liar!!!!!!!!!!!!!
Drew's games are good! Do anyone want you to be blocked?69.170.92.219 15:50, April 29, 2013 (UTC)
Let me explain the situation:
Drew's games have mainly unfinished lists and bad grammar, so they aren't very good IN MY OPINION.
I never said he should be blocked.
I don't really expect anyone to want to block me because so far I have made good games in structure IN MY OPINION''' AND FOR A RATHER NEW PERSON.
I was just saying he should try harder and do more.
So that should make more sense. Also, are you a user or simply an IP? F~A~B~U~L~O~U~S~!~♥
Mobcraft
No, I have not abandoned it.
Meme911 (talk) 02:03, May 2, 2013 (UTC)Meme911
Ask and you shall recieve. You wanted to be a part of Zodiac Productions, and so you shall be. Happy to have you aboard.
CancerTurtle (talk) 23:32, May 4, 2013 (UTC)
Hey. So, once I finish making pages for at least the first versions of the original games I have planned, I'm going to be making a page for a game called Zodiac Heroes Collide, a crossover fighting game like Super Smash Bros. I have some stuff planned for it, but I'd like to ask if you'd like a character/stage from Pawer to be included in it.
CancerTurtle (talk) 03:51, June 23, 2013 (UTC)
Epic Fail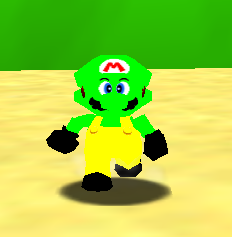 IMacG4articles (talk) 15:05, December 16, 2013 (UTC)
Sure you can, but Yvetal will make an art as well because i'm using his art for Fantendo Adventure as well~
sure hop in
Congratulations!
You have been invited to the Hope's Peak Academy.
Your talent of something impressed the Hope's Peak Academy Headmaster. You are one of the sixteen lucky persons that got invited to said academy. In Hope's Peak Academy, only the best of the best are allowed to join in the Academy. The Hope's Peak Academy is the best academy in the world. We are here to bring hope to this world once again.
This invitation is optional, you can accept it or deny it. If you accept it, welcome to the Academy! If you deny it, we will be missing one hell of a talent to this school. Thanks for reading. Reply here.
~Hope's Peak Academy
Upupupupupupu...
About your virtual chapter
Okay, so I remember you took a place in the Paper Mario collab for a "virtual world" chapter idea. However, there's one space left for Chapter 7 and now everyone wants that last chapter. So what I'm thinking of doing is replacing another chapter with a new idea, since I quite like the ideas people have for Chapter 7. What I'm saying is, at this current moment, your chapter is the weakest my opinion. That could change but I'll need a more detailed idea of the chapter before I choose weather to keep it or not. All I'm saying is, if people like 2 other chapters above the others, then your one might have to go. So you might wanna get thinking :P
Dust
Is Dust (the game by Zodiac Productions) still happening? If not I was wondering if I could take the game since nothing's happening to it.
Sir. Wright (talk) 03:10, April 6, 2014 (UTC)
Please don't tell people it's okay to "adopt" my games. I may not have worked on them in a while but that's because my imagination is sporadic, so my will to work on things and me having ideas for said things rarely coincide. They are still my ideas, and I don't want other people to taken them as their own, when they could easily make something similar instead.
CancerTurtle (talk) 08:38, April 6, 2014 (UTC)
Who Knew?
Fenn:
Wow. I was checking Yolo Games History and found you took off a delete tag from it. That really nice of you thanks :D
Uncool
dont be mean to Bob, its his decision and your making him feel worse. Nice job of being mean, jerk. 

The Coldest Guy Around (Talk)
Zodiac Productions
Hey, long time no see. It's been a while since I did anything Fantendo, and while I have some new ideas floating around, I kinda want to start anew and distance myself from the unfinished mess of games I started at Zodiac Productions, so I'm leaving it behind. I'm leaving the company to you to do with what you wish. You can keep using it as a label for your games, pick up some of the games I never finished, or even ditch it entirely. The choice is yours.
Until the next time we cross paths, farewell.
CancerTurtle (talk) 10:39, June 4, 2014 (UTC)