Yeah, I kind of agree. -- Lumoshi (talk) 02:00, September 3, 2014 (UTC)
Notice
Congratulations! Your Smash Bros. game, better known as Super Smash Bros. Havoc, is part of the final 20 candidates for my Top Ten Fantendo Super Smash Bros. Games! Be sure to reply soon for approval of your possible spot on the list! Thank you!

I'm corrupted, yet alive.

Community Draw
I've been doing this thing called Community Draw, where I say what fanon character to draw and people draw it.
This week's character was Speedy, if you want to see all the speedies click on this link
Questions
I have 2 questions for you. One, are you ever going to continue Super Smash Bros. Havoc? And two, can I use Speedy in Fantendo Brawlers?Matthew the great! (talk) 02:10, January 27, 2015 (UTC)
Celebration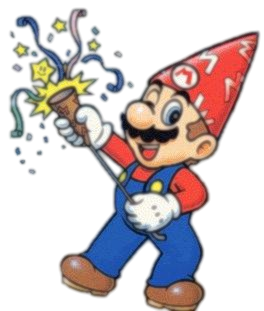 Happy boopday Jasper!

I'm corrupted, yet alive.