Welcome to

, Renardy!
We hope that you enjoy Fantendo and continue to improve it in any way you can! Here are some tips that may help you:
To learn about Fantendo, see here.
New to wikis in general? Go to the tutorial on Wikia's community central.
Introduce yourself! Make a blog and tell us a little bit about what makes you, well, you.
Do keep an eye on the wiki activity, where all edits and their authors are listed!
Remember to categorize your articles. This is one of the most important part of making articles.
If you write on a user's talk page, that user will get a notification on their next visit. So, just ask me or another active user if you need more information.

Remember to sign talk page messages with four tildes (~~~~) to add your signature so that user knows who messaged them!

Super Mario & The Royal Stars Cover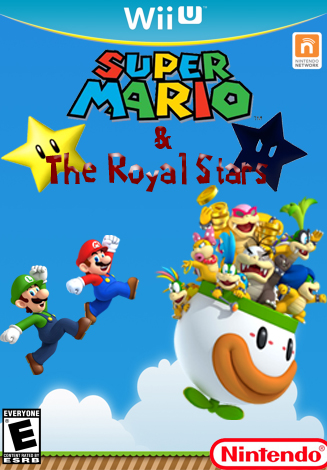 I hope you liked - Tetrisplayer

Hey, Renardy, I will be writing a adventure fan-fic featuring my friends, so, I have a few questions about you in my story:
How I can call you on the story? Zie is okay?
Any special weapon or ability?
Also, I will not creating artwork (or maybe...) of the characters in my fanfic. Please reply.

Do You Dance Like This?

Can I adopt Super Mario Sunshine U? It's off to a pretty good start, but I'm not sure if you're working on it much. So just tell me if you want to keep it or give it to me. :)
SDMK
So are you going to keep it, or can I have Super Mario Sunshine U? Let's-a go!


Poyo!
Thanks! Also, sure. You can give me an idea or two. Thanks again Renardy! :) Let's-a go!


Poyo!
Okay
Do you want to help me with the Boom Boom game I just created?

MARIOGUMBALLX SIGNING IN!

Okey-dokey. You may add anything you wish on the article, and you don't have to ask for my permission.
Can I take over Super Mario & The Royal Stars? :)
LightningLuigi93
Sure, I will do soon.

Send a message to <insert name here>, they said |<insert name here> will reply, they said.

Tag Team
Somthing original sounds good. 



Thats a great idea that could turn out very original! :D Add-on alert: The animals could live in a world containing almost all gems like crystal apples, trees and whatnot. But some evil could strike and crystals start slowly fading into stone till eventully the animals themshelfs turn into stone. So any thoughts on this?



Pokemon Mystery Dungeon similar gameplay whould work great! :D The game could have all characters start out apart from each other and then as the plot progresses they join together as the story switches scenes to each group's adventures. Like SSBB's Story Mode.



I was thinking of the name Diamond Disaster for our game and I think we should both get a chance to freely edit the game.




Thanks ;D i was thinking of a flamingo character named Amanda who welids a parasol making her slowly decend from jumps. Oh jumps, well I was also thinking we could have little cliffs and things to fall off of that usaully has treasures on the ground below. Although drops deal damage to some characters unless the player can find a cousion and push it off then land on it. Or all players could just hang onto Amanda and float down. I personally think the "type/element" names should be the element and a weapon after it. For example for Bunbom's type could be Burning Bombs and Amanda's Windy Parasol. Oh and Animal Advance is a great name :D perhaps we could name it Animal Advance: Diamond Disaster.



Emerald Woods. This is the kind of stuff I do when I'm bored.
I thought of having a witch cast curses on all the crystals but I sorta like your idea better. The mosquito things (forgot thier names) should suck the power and the gloss out of the crystals as real mosquitos suck blood, instead of eating them. So here are the partners so far, right?
Bunbom (Rabbit)
Amanda (Flamingo)
??? (Racoon) -If you're okay with that.
??? (Pheonix) -If you're okay with that.
Bayo (Bear)
Peya (Peunguin)
I also think you should fill out the rest of the slots ;)



Should we make the page now and name it Animal Advance: Diamond Disaster? I do think were ready to start?



I have many ideas for the plot and gameplay so here they are. For the plot this is a short summary.
For the plot I think Bunbom should start by bringing a cake to a party and right as the party starts the Moskeetos come in and crash it. Confused knowing the Moskeetos have been seeled in acheint amber by warriors from long ago due to thier misdeeds he sets off down to Crystic Road to get closer to the Lost Libray but before leaving many of the towns pepole give him hints and stuff about thier shop.  he then leaves to Crystic Road and also goes through Emerald Forest.
Meanwhile Amanda is at the Espira Kingdom outskirts picking berries when she gets lost and goes through the Espira Outskirts. After she does that there seems to be a new, greedy pink raccoon princess that has taken over the throne and all the birds of Espira seem to be hypnotized to her. Amanda knowing somthing is wrong charges torward the castle but doesn't notice the drawbridge and falls in a pit. 
Bunbom enters a cave according to his map is the right way to go and then Amanda decends slowly telling him about her kingdom and the new "ruler" Bunbom explains all about the Lost Libary. Amanda asks if she could go with Bunbom to the Lost Libray to find out whats going  on and the two head off Quartz Tunnel and also get out of it and go over to Lazy Lake and Pearl Harbor  then off to the lost library. They then meet the great sage and tells them about thier questions. The anwser to Bunbom's  question is that the Queen of the Moskeetos had made an allience with Slyce and combined thier power to break the sap and free all moskeetos to try to steal the power from the crystals.. According to Amanda's question Mayla was kidnapped and Daran a raccoon working for the two dressed up and hypnoyized everyone and is attempting to seek the Mystic Diamond a diamond with loads of power that is the only thing that powers Espira due to thier lack of crystals. The sage wishes them good luck and the two head of to Espira. 
After defeating Daran he somehow ends up joining the adventure.
Thats all for now. And sorrry if that  has a ton of spelling mistakes. I was trying to do it fast due to that taking that like 10 minutes to think and type. For gameplay.
I think all dungeons should work like this: starts in a *room that is not like a maze and stays the same every time* the player must find a blue teleport crystal to enter *maze room that is like PMD and contains another blue teleportation crystal* then it goes on like a pattern until a certain amount.
Yellow Teleportaion crystals lead to bonus rooms and even one of Diggen's shops (a mole who owns multiple shops and strangely to get to them all he ligting quick digs under the world and appears at that shop.
Thats all I have so far. Oh and I didn't notice until now that you made Bayo the main character. So replace Bunbom with his name. I also chaged the locations in a different section found here.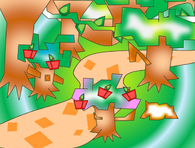 Yes, maybe I will when I have time. Not now though, it's around midnight over here so I gotta catch some sleep. Thanks for your interest. 

SGY
Ok
Shy guy yellow (talk) 00:18, March 21, 2013 (UTC)Shy Guy Yellow

Hey Renardy, I know we hardly talk to each other. But since I am attempting to make a comeback here at Fantendo, I thought I'd formally introduce myself.
Sohaim'dear, I'm Stiliose that crazy British veteran sysop. Having a peachy day?
Kirby
Hey, so I got your message and decided to let you make the Kirby series, I'm gonna be needing a name for the series and when you'll release a new episode! Thank you!
DarkPlanetPictures (talk) 01:01, April 8, 2013 (UTC)
I understand and please, take as much time as you can. No one's rushing you.
Hey Renardy, is it fine if I use Animal Advance in Fantendo Funfair? I mean I have a good idea for an attraction here. Not to mention an idea for an emblem!



Rayvve and Fantendo Mini Madness
Oh sorry about that :C
I got so caught up in making art and minis for other pepole that I forgot about finishing his art.



Chat
Hey bro, can you meet me here, please?
Locky'12 -

GO TO THE WORLD OF GREATNESS


TALK - 0 seconds ago
here it is, I didn't put Mako because there's no pic of him, also I couldn't do transparency on the logo so I did another one and let's just say that this one is the european cover. :p
IP
Thanks! Lumoshi
Super Mario X

NERGAL JR. AND EMPRESS BALLGUM

Hey Zie, I found boxart for your game. It was created by someone on DeviantArt named BakaYoshi.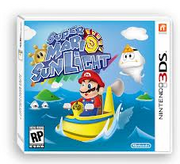 Also, can I work with you on Super Mario Dream/Nightmare?

NERGAL JR. AND EMPRESS BALLGUM

Hmm... completely new gameplay... Sorry, I'm not really good at making new gameplay styles. :(
OK!!!
Hey Renardy! I'll make the boxart of Super Mario Sunlight! Be patient! ;3. Yoshifraga97 (talk) 18:26, June 14, 2013 (UTC)
I made it!!!!!!
Hey there! I finish your boxart! I hope you like it! :3

I will put an infobox in your game-page, is that alright?
Yoshifraga97 (talk) 19:21, June 14, 2013 (UTC)
Thanks
Thanks for fixing my userpage, you beat me by like five seconds. :P I asked Sora to block the guy.


ML hopes we are carrying on an intelligent conversation.

Okay
Thanks, I hope it doesn't take longer than . . . 44 hours.


ML hopes we are carrying on an intelligent conversation.

Hey Rendary
IDK if you believed that I knew the g-powers and ability effects, but I just figured out that everything Japan and Nelvana told me was a lie. if you wanna know the whole story, refer to my blog but before you do, I wanna say that I'm sorry. I should've known it was a lie all along. Bakuganman (talk) 02:47, August 7, 2013 (UTC)
Boxart NU
OK! I'll do it! :) Just be pacient. Yoshifraga97 (talk) 08:30, August 13, 2013 (UTC)
I made it 3 of them! Here is it! I hope you like it! :P Yoshifraga97 (talk) 10:27, August 13, 2013 (UTC)
Can I make a game for this series?
Flameguy9981 (talk) 00:28, November 28, 2013 (UTC)