Hi,Pokedude,I see you are new.Lets be friends.Meet me on my discussion page and i wi tell you things about fantendo
Yes i do think Waluigi can be friends.My sig say Chaka Laka but my username is Pillow8. Also you can discuss things back and forth for example,If you talk about waluigi on your page I go to your page and reply.You get?Also,If you need help and the rules,Click the link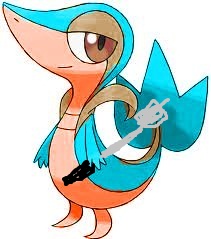 His name is Tiffon the cook.You can keep him.Make up stuff about him.Observe other peoples characters.But do not copy their details.Just use heading,Like Abilities.I will describe more

Boom Chaka Laka!

You can still use it!It is called a "recolor"But they will not be featured unless you add things.That is why i put a spatula .I also thought that Tiffon was a snivy.You can use the character still.I am sorry if i am annoying you.Do not get mad.I am the pester woman
Stop removing messages from your talk. I will request you be warned if you continue, as it is AGAINST THE RULES as I previously mentioned. --Wikispeed
That was not Pillow, it was me. :| --Wikispeed
Ok, but I can only do recolours of characters. I'm gonna do that char now then. Outside the government, beyond the police...

The 21st century is when it all changes.
Pokedude can you please leave a signature or at least your name whenever you send a messgae to someone on their talk page because it'll be confusing on who send the user the message. That's all I just wanted to say.
MarioPhineas76 (talk)