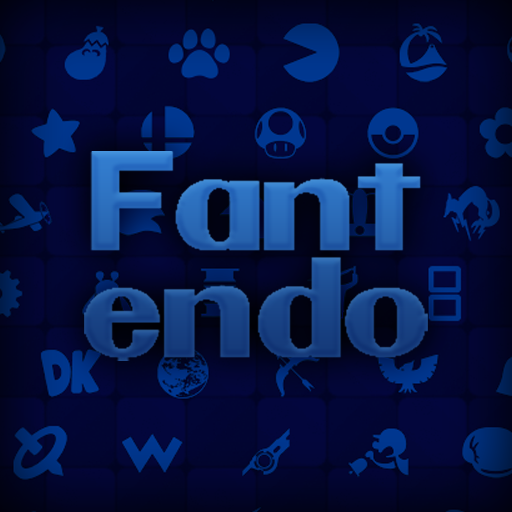 Welcome to

, Khortonworld!
We hope that you enjoy Fantendo and continue to improve it in any way you see fit.
Here are some tips that may help you:
To learn about Fantendo, see here.
If you are new to wikis, you should go to the tutorial on the Central Wikia.
To introduce yourself to Fantendo's community, go to the the Community Portal. The Community Portal is also where discussion, enquiries, and proposals can be made to Fantendo at large. You can do the same to a single article on each article's talk page.

It helps if you sign and date your contributions by putting four tildes (~~~~, it's right by the 1 on most keyboards), so that readers know who to talk to and whether your message is probably still of current interest.

Do keep an eye on the recent changes, where all edits (good and bad) and their authors (anonymous or signed-in) are listed.
Remember to categorize your articles. This is one of the most important part of making articles.
If you need specific help, try browsing the help category.
If you write on a user's talk page, that user will get an alerting message on next visit. So, just ask me or another active user if you need more information.
Wha? Wheelzen isn't my character. And I've never made a Mario Kart game. You must be mistaken. I Walk Alone - Do you know the enemy?
Oh. well i got a message on a certian IP from you.Khortonworld 01:00, June 7, 2010 (UTC)
By the way, do I know you from somewhere? Because your very similar to my old friend. Sonic avatar, autistic brother, that's soooo much like my friend Austin. I Walk Alone - Do you know the enemy?
Tell him he can only make a game about these characters.

Lemmy the Penguin

Autism or not, he still knows how to read, and type, and we told him not to do things very clearly. He didn't listen. What, you think we're going to let people troll because they might not understand something? At least you have SLIGHTLY better grammar than your brother, so I know your not a sock. -leet
Look, I'm sorry, but we told Nermal very clearly not to do these things. He did them anyway. Do you expect us to let him trash our wiki and break the rules just because he has autism? Empire Ants - Working the machine... Read the Fandemonium finale!
Oh, Nermal had autism? That makes me feel sorta bad... However, the damage was done. =/

The Dimensional Link You're leavin', you're leavin'...

I feel bad too, dude. But, as I said, the damage was done. And what connection do you have to him? Like, how do you know this?

The Dimensional Link You're leavin', you're leavin'...

I'm sorry your brother has autism, but he has trolled us many times and made the spammiest of articles. Can you blame us for banning him? He broke the rules. We gave him many, many chances but he still refused to stop spamming. Empire Ants - Working the machine... Read the Fandemonium finale!
Oh, I see. Well, I get what you're saying. If we had known, we probably wouldn't have been so harsh on him. And if UnMario had known, they probably wouldn't have, either. Unfortunately, though I could lift the ban, it's not really my place to do it. I mean, I'd have to discuss it with other sysops and admins, and that'd produce some definate arguing... Also, if we let him back on, he's probably just going to keep spamming, unless you watch over him and stuff, and we can't have spamming here. You've kinda' put us in a tight spot...

The Dimensional Link You're leavin', you're leavin'...

Maybe, I dunno'. These are good suggestions, but... WAIT. I just had an idea! Maybe I could create him his own wiki, where he could put whatever he wants on it. That way, the other sysops here would be OK with it, and he could edit whatever he wants on his own wiki.

The Dimensional Link You're leavin', you're leavin'...

Not necessarily. If we get permission from the users to use their characters, he can use them to his heart's content.

The Dimensional Link You're leavin', you're leavin'...

The NermaltheBunny fanon wiki! =D YoshiEgg has a great idea. I'd be delighted to help him and you make it an awesome place for mr. spammy there. 1337doom (Talk) (Blog)
il just make the wiki. Il get right on it. Im still angry about the talk page on his profile here though. Thank you for all of your cooperation. Il make it.

MidnightYoshi

I will make a blog asking for characters for Nermal, k? This is SonicWiki BTW. --

I Am Tha Legend

Sure! And if you check out my latest blog, you will see that I have added my characters (PKB and Moyan), and all the other free-to-use characters there too. --

I Am Tha Legend

Tell him that he can use any characters of mine that he likes. Also tell him that I apologize for being so harsh.

The Dimensional Link You're leavin', you're leavin'...

Oh, that's easy. Just create a page "User:Khortonworld/sig2" (template) and create away.

The Dimensional Link You're leavin', you're leavin'...

Sure. Just copy it, paste it, and edit it.

The Dimensional Link You're leavin', you're leavin'...

It only shows recent images, so that's why. I didn't have any photos to put in there. -Sorastitch Bein' cul
I have no control over it, damn it! -Sorastitch Bein' cul
Well, I know how you feel. My sister is pregnant with her third child, and the doctor said there is a good chance it will have Downs Sydrum (retardedness) so, yeah. :( --
The Millennium Star Is Back!
Dang, you sure like to message me. And yes, you are correct.


Sorastitch says hello.


Hey, I would like to interest you in a box art I made for Mario Platformer D.I.Y: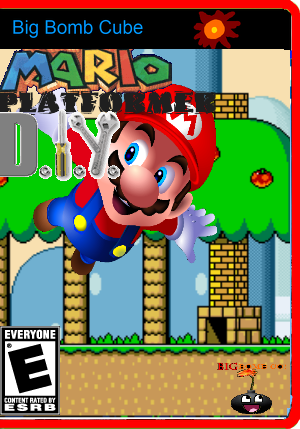 Tell me if interested.


Sorastitch says hello.


Re:DeeCoins
Edit
Ok, Sure.
You Obtained 300 DeeCoins!
Waddel Dii!

07:43, August 25, 2010 (UTC)
Thanks for signing up. Though I do want to remind you that others will still have their input on the stories. You will be the main one, though. Also if someone has an objection to the story, it should be taken into serious consideration by you, SonicWiki (Talk) and I. SW and I (more me than SW) still get the final say. Just clarifying that, if it needed to be. Once again, thanks. Science does lie! Sometimes... READ IT if you wanna be cool!
Congradulations!
Edit
Kier was Automatically added to Fantendo Strikers! You can Sumbit your ideas and stuff on my Blog for it.

Waddeling around a lil' Cos Im...Waddel Dii! Otmose is out to get ya75px
It was because I Knew that Kier was gonna be said by you, I Put him anyway. Just sumbit your Maps (Already a Kier map), Sidekicks and such... And then you are done! Im not making the article until every Skill Shot and Mega Shot is Legit. But off topic, Who is Suigi?

Waddeling around a lil' Cos Im...Waddel Dii! Otmose is out to get ya75px
I didn't that, my brother, Darkblood12, did. He was on my account and changed the picture because he thought the other box art was better. He was on my account. Sorry.
If you were intelgent you'd vote for me
But ya know I need a Downloads site to be on to do so. Yes? Well can you find me one?

Waddeling around a lil' Cos Im...Waddel Dii! Otmose is out to get ya75px
Alright, Here is the link at:[1]

Waddeling around a lil' Cos Im...Waddel Dii! Otmose is out to get ya75px
Add me on steam. I've got the same id as made Fantendo username. Clyde1998 Talk
Thanks for the heads-up, man. I'll warn him right away. Also, I saw the Clemmy sprite and put it on the decoration.
Since you are a bloody kind of guy, want to visit [mortal kombat fanon?. It's really cool!

KennyKoopa

you can edit my poorly done character
Edit
You can edit my poorly made character.you ccan click it and edit it below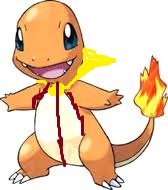 Yes you can
Edit
Yes make him grey and thanks.also make him have awseome stuff,like the sword excalibur. all credit goes to you. Your my favorite user.I will do what you want because yopu helped.
I maked the sprites of Kier and Mason Koopa for you.
P.S.: The sprites are in better quality
Gabriel Cavalcanti 19h48min (UTC-2) August 22, 2011
A new game project: Mario & Kier Kart
Edit
I promise to you we make the Mario & Kier Kart
Gabriel Cavalcanti 19h53min (UTC-2) August 23, 2011
Fantendo II Wiki
Edit
MidnightYoshi, you want join Fantendo II wiki, please?
The link is this: http://fantendoii.wikia.com/
Gabriel Cavalcanti 18h34min (UTC-2) August 24, 2011
MidnightYoshi, thanks to the creating the image of Paulo
Gabriel Cavalcanti 18h13min (UTC-2) August 30, 2011
Have you registered me yet on the 3DS?
Edit
If yes, what's your FC? If no, mine is 3050-7715-1890.


Arend

(talk)

(contribs.)

CAN YOU PLEASE HELP ME WITH MY FIRST GAME????!!!
Edit
I don't even know how to upload pics! Please help me with Super Mario Ultra Blast
Ticklemytummy 09:56, January 31, 2012 (UTC)
Thanks For The Tip
Edit
Thanks For The Tip and also, could you please come up with a better wii game cover for Super Mario Ultra Blast than this??
Signature
Edit
how do you get a weird signature like [2] MidnightYoshi [3] ?????/
Ticklemytummy 06:09, February 1, 2012 (UTC)
Hey dude, glad your staying. Can you add some of your characters to Kong Plumber's Army. Thanks a million bro'!

Stelios7

(talk)

!!!!!!!!!!!!!!!!!!!!!!
Edit
can u do 3d art? if yes, can u make theese pokemon 3d? if u aren't a good 3d artist, can u reccomend some people (who aren't sonicwiki) that are?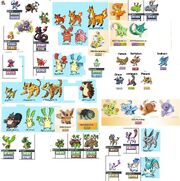 hello midnight yoshi ! You are not blocked in jaimetendo . I'm unlocked you . sorry for the block, it was just to keep the wiki in safety, to anyone ruin the wiki. I do not know him, so I made a small blockade. You are no longer blocked in jaimetendo until I repented for what I did.
thank you !
you can contribute
desconhecido 09:41, May 18, 2012 (UTC)desconhecido
Come to #SillyChat we have to ask you something. You are not in trouble. User:MarioPhineas76/sig
Fantendo Power
Edit
Fantendo Power August 2012 issue production has begun! Congratulations! You are the Legend of Fantendo writer! Please send in your article of whatever game you decide to review through the article send-in form on the Fantendo Power page!
Thanks for being a part of the FP team! Fantendo Power
That 77 Shadow Maces thing
Edit
hey, midnight yoshi, sorry it took so long to respond, but the 77 Shadow Maces is disbanding, so sadly, no, you cannot join, but it would have been good to have another member.
TheComingShadow (talk) 01:01, August 9, 2012 (UTC)
Hey Midnight, do you have a new FC by now?

Arend

(talk)

(contribs.)

Ready to brawl
Nintendoofah64 - Talk
22:01, September 8, 2012 (UTC)
I remember that quote. The Intermission is amazing. The Midnight Crew is amazing. You'll find that as the adventure goes on and the story gets more and more meta, it starts to put more jabs and jokes about the fanbase. -L
Add me please
Edit
Hey, I added you on 3DS, please add me too. My FC is 5155-2999-6084. Thanks.

Cool. Cool Cool Cool.


Are you all right, man? Hinnom, TX - In the first of light.
Can you review my game, Justice: Apocalypse?

KennyKoopa