User talk:Lumoshi
Show archives!
Rules
Do not come here to complain to me about a deleted page.
Always use your signature with a link so I know who to reply to.
Use correct grammar in your message or I won't take it seriously.
I archive my talk page when the content reaches 10000 to 12000 bytes.
You don't need to make sections.
Please, no artwork, logo, or boxart requests. I'm open to recoloring images that won't be very difficult, and transparency. I will occasionally do logo requests, but please don't ask me to do a boxart, because I probably won't do it. I won't do full artwork, either.
Leave your message at the bottom!
My signature looks like this: Lumoshi (talk), in case you are expecting a reply.
Affiliate
So now that the three are out of power and since they were the ones mostly not on board with Lapis Wiki being an affiliate, could Lapis Wiki and Fantendo become affiliates again?
R.E.
Holy shit.  I'm glad I missed the argument, actually.  Gonna miss Elise and Marina, but hey at least Fantendo is still going.
Grace and Balance are to be respected.
Hey
Hey lumo, congrats on your new bureaucrat status. I have a request: is there a chance I can become a sysop? It may not happen, but I'm just asking. TKThunder (talk) 20:56, August 31, 2014 (UTC)
im on my way out anyway i dont really have any reason to refrain from flaming anymore. but i guess i can hold off for now until im really done talking. -a
Hey, why did you revert Cobweb's edit to the news template? I talked to him about it and it was agreed that since the admins there have abused their power (such as banning me before i even joined) and Elise is actually banned on the wiki thus it really shouldn't be officially affiliated with Fantendo anymore

(talk)
Also promoting marina to chat admin? after what she's done? i dont understand why you even got promoted -.-

(talk)
It doesnt matter that she's back, she's still not a crat or even a sysop and is clearly shit at managing power. and it's not "important" but it's still bad practice to associate with something that has corrupt admins

(talk)
okay whatever, im more concerned about the fact that youre perfectly fine with affiliating with a server that banned an innocent user. is this really what our new administration is gonna be like?

(talk)
Me. before i even joined.

(talk)
I dont care about being banned, what I care about is the fact that you're willing to tolerate that kind of BS. I just want some form of justice after all the misery Elise and Marina have caused!

(talk)
They will never change. I trusted them for years and they betrayed me, I see no reason to give them the benefit of the doubt. You can't just do whatever marina tells you to if you expect to keep the community in decent shape.

(talk)
It's close enough to fair that it's not worth arguing about, I suppose.

(talk)

Dude, that server shouldn't affiliated with Fantendo. If it's banning people because of admin bias- which it is- it's not fair to affiliate it with this wiki. Hinnom, TX - In the first of light.
I'm going to add my two cents about all this: a server run by a banned user and another user who abused power on here, and has also banned someone from the server for no reason, should not be branded as the official server of the wiki. As long as nobody is banned unfairly and reasonable rules are applied to the server, then I have no problem with it being affiliated. But as it stands, it should not be the "official" server. --

j

a

s

p

e

r
Actually, that's pretty fair of you. Cool. I should have looked there first :P Hinnom, TX - In the first of light.
Halloween Showcase
I'm making a Halloween Showcase, and was wondering if you would like to help me set it up (I'll be doing most of the work, of course). So would you?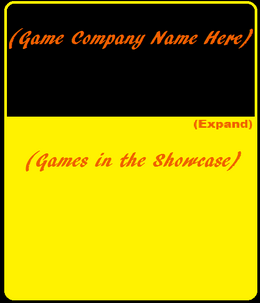 Flameguy9981 (talk) 19:24, September 5, 2014 (UTC)
Ok, two things:
Can I put you in the showcase?
Can you please make the image to the right a template? I would, but everytime I try, I fail.
Flameguy9981 (talk) 02:22, September 6, 2014 (UTC)
I need to take care of some things real quick. See if anyone lse wants to take part in this yet, and please put them in. Here's something I've been using to make the companies' logos, just make sure to get rid of the purple line.

Flameguy9981 (talk) 17:44, September 6, 2014 (UTC)
Can you put on the news on the Front Page about the Showcase?
Flameguy9981 (talk) 19:55, September 6, 2014 (UTC)
Congrats on becoming a crat.
DevilX90 Complaint MXIX
Devil has been very sexist, which is against the rules.  Having done it several times, as well as being homophobic once or twice, I think he needs a second ban.  Just sayin'.

*sees the lastwarn on devil's talk*
i didn't choose the gay life, the gay life chose me
it isn't a choice
The Domain of the Ham awaits... (talk) 17:23, September 9, 2014 (UTC)
Recent News
Hey Lumo. Could you edit the Template:RecentNews to include "The playlist for August has been completed!" Thanks. Also, add "Submit songs for the September Playlist!"
02:43, September 13, 2014 (UTC)
Question
Hi Lumo! I just wanted to ask if I'm eligible for the retired medal(I think not but just wondering)
Thanks!
Hey
I was wondering if I could temporarily be a sysop just so I can finish deleting my stuff.Peace Love Unity Respect