Rules
Do not come here to complain to me about a deleted page.
Always use your signature with a link so I know who to reply to.
Use correct grammar in your message or I won't take it seriously.
I archive my talk page when the content reaches 10000 to 12000 bytes.
You don't need to make sections.
Please, no artwork, logo, or boxart requests. I'm open to recoloring images that won't be very difficult, and transparency. I will occasionally do logo requests, but please don't ask me to do a boxart, because I probably won't do it. I won't do full artwork, either.
Leave your message at the bottom!
My signature looks like this: Lumoshi (talk), in case you are expecting a reply.
Hey, did you see the new moderator thing? You may wanna talk about it soon.
And how will people become moderators Go to Wikia...its something about a moderator class for forums or something.

I'm corrupted, yet alive.

Lumoshi (talk) 23:33, January 20, 2015 (UTC)
Can I use you in my fan fic as a character?  Respond via my talk page or in chat.
Hey Lumoshi. Can you add Fennipedia as a Affili-wazamaboogie?

FennekinZ64 (Talk)
Response and Question
Alright. i'll try.aalso, i have 2 Ideas for Fantendos 8th Aniversary:
FNAF animatronics overun Fantendo and we are forced to fight back
old Accounts (Fandraxono, Sorastich, you get the idea) come back
Consider or not.
A Template Infobox Needed On Tiny Kong Wiki
Hey Lumoshi, I really need help on creating a template infobox for my characters on the Tiny Kong Wiki and I guarantee that you know how to do it. Please do it, I can't move on without it. Here's my Wiki link: http://tiny-kong.wikia.com/wiki/Tiny_Kong_Wiki Thanks :)--LukeRebuke (talk) 17:15, February 5, 2015 (UTC)
Nevermind.--LukeRebuke (talk) 22:56, February 5, 2015 (UTC)
Borders
How did you get those blue borders on the widgets? (To clarify, Wiki Activity, Chat and Photos widgets). --
18:07, February 7, 2015 (UTC)
Is there
An official Mario Kart 8 Fantendo community?
If yes, can I have the code for it?
If no, can I make it?

Darth Phazon

04:36, February 8, 2015 (UTC)
I Need Help, Again!!!
I need help with putting userboxes and infoboxes on my Wiki! But It isn't the Tiny Kong Wiki (I closed that one). It's the Hairspray Wiki at this link. Please do it. And message me on my Talk Page when your finished. Here's the link: http://hairspraymovie.wikia.com/wiki/Hairspray_Wiki
Thanks! :) --LukeRebuke (talk) 18:49, February 9, 2015 (UTC)
Mario Party 666 user page
Like Mario Poops, can you please make Mario Party 666 that is deleted back into a user page? Yeah it's...kinda dumb. But I have to put on the Troll fanon since it made britta look like the best.Wikiboy10 (talk) 21:29, February 9, 2015 (UTC)
Help, someone is stealing my sprite work
I heard from vectorDESTINY that you were an admin.
I need your help, someone on the site is using my Mr. Driller sprite art to make his own pages on multiple wikis. He goes by the username CoolGamer23. Everytime I tell him to remove my sprites, he keeps claiming that I am threatening him with vandelisim (Which is absurd) And just gives me a copyright sign. (Yes, he actually gives me credit for the sprite just so he can keep using it, like an IOU, or something) He even blocked me and threatened to remove me from wikia all together, he even banned me from his own wikia for telling him to remove my stuff.
I posted some pages on this site by the name of MTFAMV2 at one point. I just don't want this guy, or anyone else using my sprites.
I hope that you can get this guy's attention, he already posted like 4 pages with my sprite (I think)
My response.
Getting into trouble is something I am not willing to take. I was thinking about becoming one of Kingmtj's buddies.
~~CoolGamer23~~
Listen!
I really don't think that you genuinely want to be my friend, you're just saying that so you can get out of this situation and keep using/editing my sprites scott free.
If you truly wanted to be friends, than why didn't you ask me for permission to use the sprite.
Why do you keep threatening to remove me from all of wikia (as foolish as that sounds considering you have no case)
Why did you ban me from your wiki? Which I don't even go on.
Why did you insult my friend who was defending me and telling you to remove the sprite.
And why don't you respect my wishes for you to stop using my sprite for everything you do. I mean c'mon! There are a bunch of official Mr. Driller sprites from Namco that look significantly better than my old sprite that you are currently using. USE THOSE! TAKE DOWN MY STUFF!
You're so full of it. I swear!
---
KingMTJ
Can some one PLEASE!!
Can you put me in Survival on the MCserver? i cant find any way to!
(my username is minecraftman564)
I make someone
This is a bad story with me. I'm sorry,Lumoshi 

605619 (Talk)

Deletion 
Hey can you delete these articles: http://fantendo.wikia.com/wiki/Mario_Party_Wii_U, http://fantendo.wikia.com/wiki/Mario_Party_10_!, http://fantendo.wikia.com/wiki/Super_Mario_Party_10, http://fantendo.wikia.com/wiki/Mario_Party_10-Wii_U_Game, and http://fantendo.wikia.com/wiki/Mario_Party_10-Wii_U. There are too many Mario Party 10 articles. Theres already one: http://fantendo.wikia.com/wiki/Mario_Party_10. Johnny (talk) 16:15, February 20, 2015 (UTC)FouroSeven 
Can I #01 Back?
Can I have my shape dude by back from the adoption list? It's number 1 on the list next to the pig angel thingy?
"But if you close your eyes! Does it almost feel like nothing changed at all?" 16:17, February 28, 2015 (UTC)DoodleFox
Is it Okay?
Hey, Lumos, it's me. I've been trying to get an answer, but have had no luck so far. This page right here is (in all sense) abandoned. The creator hasn't been on here since early 2013, and the page itself is little more than a stub. I want to work on it myself, but I'm not sure I can.
This may be a bit much to ask for, but due to the lack of them can I be a chat mod? :3

I'm corrupted, yet alive.

About CoolGamer23
Is there anything this guy is telling you? Because I can debunk his lies. Those sprites are mine, and he keeps using them on multiple Wikis. There is no reason for him not to use official Namco sprites of the character, there is also no fair reason for him to send me threats because I am asking him to stop using my work.
Also, I swear he is lying about being my friend after things got a little heated up.
----KingMTJ
Huh?
You mean to tell me that he said that I stole that work?! Did he offer proof? Well, if you think I should contact staff than I will go on ahead and do it.
---
KingMTJ
Sorta sorry by the way.
Got a little steamed a few weeks ago when I wrote those, that I forgot to put a signature
---
KingMTJ
Sup. TheGuyYouWantToBe (talk) 18:14, March 9, 2015 (UTC)TheGuyYouWantToBe
Badges
The badges are already so frikin' annoying. Do we have to keep them, your lordship?
EternityTsumi (talk)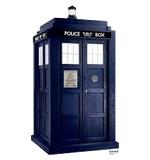 just for sure
http://badgebadge.wikia.com/wiki/Aw
congrats
i congratulate you for making five edits in one minute
Indigo HyperFire (talk) 12:55, March 12, 2015 (UTC)
Did you do something with my VirtualRealm page? I can't find it...
Red (talk)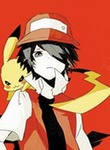 I made it last night, and I asked you on chat not to touch it, remember?
It's fine, thanks for telling me!
Red (talk)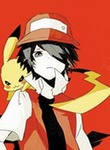 ?
What exactly did you edit on my Kirby page? I'm not mad, I just didn't see any changes. 
TheGuyYouWantToBe (talk) 01:41, March 13, 2015 (UTC)TheGuyYouWantToBe (Luke)
Oh yeah, I forgot about that. Thanks!

I'm corrupted, yet alive.

hey dude, two quick questions that are worth a shot ig. what did u get for locky's swap day, would you be willing to trade? mine are alright but i would like a potential second option to consider. thx, TechBreloom (Talk)
oh ya i was talkin to fandro abt it not u. sry and np TechBreloom (Talk)
wtf i forgot that even existed lol TechBreloom (Talk)
yeah i was like why tf is he categorizing old articles TechBreloom (Talk)
Why you removed the Baba Pacha Tropical Tour page? Atarobaldo (talk) 20:08, March 16, 2015 (UTC)
Concerning upcoming elections
When are the actual elections? (For both crats and sops)

I'm corrupted, yet alive.

Hell yeah. IIIIIIIIIMMMM REEEEAAADDYYYYYY to lose

I'm corrupted, yet alive.

Lumoshi! How Dare You!
I can't believe others treat you like the King of Fantendo! You're not even the FOUNDER!
I demand you return my chat licence to me - right no! This instant! Or else I'll...
...I'll...
...use Double Team - repeatedly!
Chill Out! From Kirbystar247 (talk) 19:34, March 21, 2015 (UTC)
You absolute twerp! You took my chat licence! Give it back, or else...
...I'll...
...paralyse, confuse and infatuate all your Pokemon!
I Can't Believe You! I Hate You Luma!
(Handmade sig - you like it?)
Are the "Ask Me Anything" things on blogs or forum threads currently? I can't remember.

Darth Phazon

00:11, March 23, 2015 (UTC)
Hey Lumo, can you give me the link to the top editors page?
Red (talk)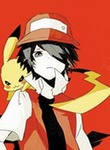 uuuuh
Why did you edit the FUMR page?? It's literally the least relevant.

SuperScratchkat

My Webcomic

18:49, March 28, 2015 (UTC)