Welcome to
, Lucava!
We hope that you enjoy Fantendo and continue to improve it in any way you see fit.
Here are some tips that may help you:
To learn about Fantendo, see here.
If you are new to wikis, you should go to the tutorial on the Central Wikia.
To introduce yourself to Fantendo's community, go to the the Community Portal. The Community Portal is also where discussion, enquiries, and proposals can be made to Fantendo at large. You can do the same to a single article on each article's talk page.

It helps if you sign and date your contributions by putting four tildes (~~~~, it's right by the 1 on most keyboards), so that readers know who to talk to and whether your message is probably still of current interest.

Do keep an eye on the recent changes, where all edits (good and bad) and their authors (anonymous or signed-in) are listed.
Remember to categorize your articles. This is one of the most important part of making articles.
If you need specific help, try browsing the help category.
If you write on a user's talk page, that user will get an alerting message on next visit. So, just ask me or another active user if you need more information.
Hey sorry Lucoshi didn't make it into Nintendo vs. Fantendo as a playable character but there are still spots available for characters that never made the cut as NPC's in the Story Mode of the game so do you want Lucoashi to be an NPC (Non-Playable Character) in the game?
N Gamer?
Hoi, ben je toevallig van het N Gamer forum?
-T0M.V.12 (T0M)
Oke is goed. :) Mooie game, dus ik ben vereerd. :) Vergeet je aub niet om een section op TaBooki's page achter te laten over zijn appearance in dit spel? Nog bedankt voor het informeren! :D
Oh en btw, ik ga binnenkort ook een sectie over zjin relaties toevoegen, met o.a. TaBella, Luigi, Yoshi. Kan ik Lucoshi er ook aan toevoegen, zo ja, wat moet ik dan schrijven, vrienden of alleen partners?
Misschien ook wel leuk om eens een cross-over tussen beide characters/series te doen, is maar een idee. ;)
Crossover
Oke leuk! Ik ben vandaag ook al aan een crossover begonnen met Baby Yoshi, hij heeft geloof ik Cursed Enigma en Ninja Scripts als series. We zijn pas net begonnen, dus je kan nog makkelijk joinen als je wilt. Ik kan wel vragen of hij het goed vind een serie te schrappen voor jouw serie? Als je een aparte game wilt met alleen TaBooki en Lucoshi kan je het ook gewoon zeggen hoor. ;)
-Tom
Oke dat is goed. Maar deenige Nederlander die ik hier verder ken is Toad'ShyGuy, maar zover ik weet heeft hij geen eigen serie... Dan doen we het maar met z'n tweetjes, of jij moet nog een andere Nederlander kennen? :)
@T0M: A-hem.

Arend

(talk)

(contribs.)

RE: Wow!
Bedankt! :3
hoi lucava/oshi
ben je online
PS: ik ruik naar natte hond: ik ben nat+hond geaait
PPSS: ik heb een kleine panda pokemon maar weet geen naam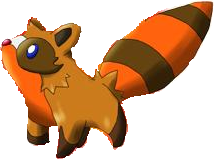 PPPSSS:proffessor baobab [is die al gebruikt]
Stevendieseltje
De crossover
Hoi, ik ben het, Tom. We hadden een tijdje geleden een crossover gepland, maar daar is nog niks van gekomen. Ik heb morgenmiddag (vrijdag) vakantie, ik weet niet hoe het met jou zit met de vakantie, maar ik zou hier wel serieus aan willen werken. Ik ga morgenmiddag wel eerst met mijn vrienden golfen (ja ik weet het klinkt suf maar is meer als grapje bedoelt XD) en ik wil morgen ook nog een Strikers-game uploaden, dus morgen heb ik echter geen tijd, maar in de vakantie kunnen we een mooie game samen maken. Als jij nog druk bent met school is ook niet erg, dan begin ik alvast en stuur ik elke avond wat ik heb bedacht.
Wat ik nu alvast heb bedacht is om het een groot avontuur te hebben in de stijl van Brawl, met een episch verhaal waar characters uit beide series elkaar ontmoeten. Maar niet met vechten, maar met platform-actie. Zeg maar wat je ervan vindt.
Er is nu trouwens geloof ik ook een user die Lucoshi12 heet...