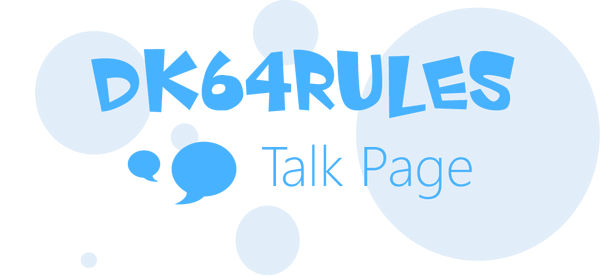 Welcome to my talk page! Be sure to sign your messages!
Archive 1 • Archive 2 • Archive 3 • Archive 4
Improvement Drive
Since you've made all the rest of the images for it, do you think you could add Category:Categories to be Renamed to the Improvement Drive? JesseRoo ~ "hot damn girl dont tie your shoelaces"
Huh. I think I thought you did because you did the Proposals, right? Anyway, that would be awesome. Thanks! JesseRoo ~ "hot damn girl dont tie your shoelaces"
Want to help me make a Godzilla game?
I'm planning the latest in the Godzilla game series, Godzilla: Rulers of Earth. Want to help make it? You could do the images of characters? Can you draw Kaiju? I could use you. I tried to offer it to Yami no Tenshi, but he turned it down. Do you want to help instead?
Cloverfield monster (talk) 12:53, August 5, 2013 (UTC)Cloverfield monster
f
Logo
Can you make a logo for Dragon Spark? I'd like Dragon to be colored a white/gray color, Spark to be a brown/green, and a red ball of lightning in the middle, spacing out the words.
Meme911 (talk) 01:18, August 20, 2013 (UTC)Meme911
Question
Do you think this game can be a sysop approved game ?
(sorry if there's a bad english or if the message is not on the good place)
Asking a favor...
Hey, Dk64rules. Could you delete this image for me, please? :) Ultra Koopa (talk) 22:15, October 30, 2013 (UTC)
Thanks! Ultra Koopa (talk) 21:23, November 1, 2013 (UTC)

Dear Dk
I drew Sixty-Four for you (Yvetal Challeng)
From Pokemon 717,yvetal
TTY Fantendo Showcase
I would like to switch out Paper Mario: Crayon Creation with Mario Party 12 and The Legend of Zelda: The Dark Curse (Tentative Title).
Flameguy9981 (talk) 19:06, November 29, 2013 (UTC)
I have a Small Request
May you please ban SuchDoge?  He replaced a lot of content with "Canceled", or simply deleted everything.  Here is the link to his page: http://fantendo.wikia.com/wiki/Special:Contributions/SuchDoge
Hey, have a nice day.
Fandro (talk) 11:47, December 27, 2013 (UTC)
Dear Dk64
Can I join N Studios
From 717,Yvetal
Hey Dk64, I have been wanting to make musics for my games, can you give me some tips?
Program to make music. .vectorDestiny (talk)
gee
Umm, hello. I do not know if you know but I am doing a community project thing. It would be an honor if you would write for it or make music for it. Thank you,
Dear Dk64
What is a sysop exactly? I've been seeing them on a lot of pages and I was wondering how do you actually get one.
(I,m thinking that you'd know because your an admin)
From Yvetal
Ban Request
Can you ban Alext1111 from the wiki please?  He's being very annoying and he's replacing parts of Super Galaxy 3, Spider Piranha, and Eviluma with dumb pictures.
Fandro (talk) 12:17, January 23, 2014 (UTC)
I have a tiny(?) request
Hi, you may know me, I'm Fandro.  If my brain recalls correctly, you're a music maker, yes?  If so, can you create a small melodic tune for me please?  I don't care the theme, really.  If you say no I understand completely.
Fandro (talk) 15:22, January 26, 2014 (UTC)
OK!
I plan on using the music in the Bowie series with original music.  I don't want you to create the whole soundtrack, though, if that's what it looks like to you.  A peaceful, grassland like tune would fit for Bear Forest.  Can you make that please, all I wanted is just one track (the peaceful track) to give others an idea of what the instruments in the game sound like.
Just repeating, a peaceful, grassland like tune is what I'm requesting.  Thank you for your time and understanding.  (! if I'm not already too late, can you add some violin and drums to it?)
Fandro (talk) 15:27, January 26, 2014 (UTC)
Thanks!
Thank you so much, dude!
Fandro (talk) 16:27, January 26, 2014 (UTC)
Music Request
Hey DK64rules!  If you're not too busy can you develop a dark-sounding boss theme please?  Thanks! :D

R.E.
As boss theme for BowieQuest III.  It already has a boss theme but I want to replace it :)  And thank you for your time! :D

O_O
Thanks a lot for the music man! :D

Actually
we hadn't yet made an actual decision on what method we would use yet
plus we don't need any more bureaucrats
Template Help
I was wondering if you can make the three pics below templates for me. Please?
Flameguy9981 (talk) 12:22, May 6, 2014 (UTC)
Music
Hi, DK.
I was just asking what program do you use to make your music?
Thanks.
RE: Wikia.css
I think the small font was caused by a site update Wikia did today. My edits to Wikia.css were trying to revert the font to what it was before, but it didn't work. So I reverted it. Lumoshi (talk)

Yeah, it sucks :( Lumoshi (talk)
Music
It sounds like you're interested in what I use for my music... If you go to soundsonline.com, they have a whole bunch of great libraries. It's VERY expensive though.

VictoryStar
TriggerBound
Hey, is it okay on your Holiday showcase 2014 that you can change Herobound to TriggerBound? I'm sorry for changing the names alot.
Showcases per year
Hi, DK! I'm just wondering... how many showcases are there for each year, what holiday is it celebrating, and when does it take place? Just asking...
Regarding the Presentation Voting.
I know you said that I couldn't be entered into the vote,but I did do my presentation with determination and Perserverance,so please can I have a 2nd shot?
(My Presentation is LegendaryStar.Co BTW)
Hey, I'm a big fan of ur music and the reason ik that is bc i think ur the only composer on here that i will willingly listen to when editing/hw/etc. but while talent is obviously a big part of it i was wondering what program do u use to orchestrate/compose/etc? Thank u, i would appreciate it ~ TechBreloom