The Face Off! Page is up!!! Please submit further character requests there so I can keep track of them.
So over the last year, I have been running a Fantendo Review service called Double Deck that has been working well- I've enjoyed looking at all the creative work the community has to offer. However, one particular request caught me off-guard: on Jan 8, RTA Fan asked me to review Amy Jackson.
At the time, I didn't have a plan for reviewing characters, but at the same time the idea interested me. So instead of using the Quick Draw or Real Deal review format- neither of which would work well for a character review- I decided to go in a different direction. This was the start of...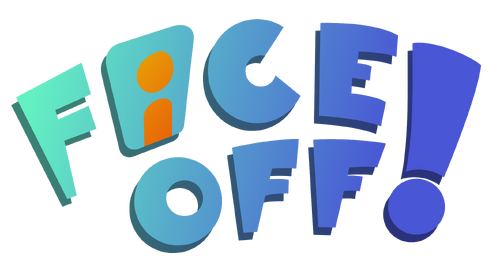 Rather than review character's, Face Off! is a series of trading cards based on submitted characters. To illustrate, here is the card for Amy Jackson, the first submitted character.

Each card will have the following information (which should be available on the character's page):
Age in Earth years
Species (or race if human)
Gender (where applicable)
Occupation
Alignment (Hero, Villain, Neutral, etc.)
A brief bio
Special abilities or skills
Each character will also receive one of 16 Ensigns based on their personality; the Ensign system are based on the Myers-Briggs personality test. In order to ensure the most accurate ensign possible, these four questions should be answered when submitting a request:
Does your character enjoy being alone (introvert) or with others (extrovert)?
Does your character take facts at face value (sensing) or make inferences first (thinking)?
Does your character make decisions based on facts (reasoning) or empathy (feeling)?
Does your character's judgements determine their view (judging), or their view determine their judgements (perceiving)?
I hope this new project will be as successful as the rest of Double Deck (which, incidentally, I will continue working on), but as a spinoff Face Off! will be updated less frequently.

EDIT: Because Face Off! updates so infrequently, I will work only on 1 submission per user. If you have already requested multiple characters, I will try to do them all, but additional requests will be pushed further back in line.
Ad blocker interference detected!
Wikia is a free-to-use site that makes money from advertising. We have a modified experience for viewers using ad blockers

Wikia is not accessible if you've made further modifications. Remove the custom ad blocker rule(s) and the page will load as expected.