"Do you know what I love about mud? It's clean and it's dirty at the same time."

—
Super Mario Bros. film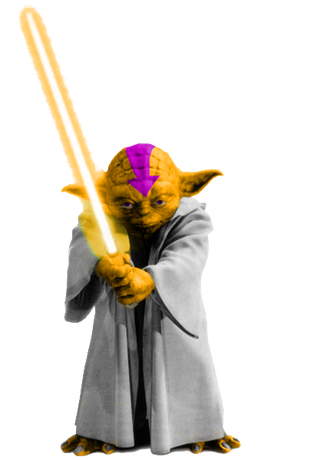 Yellow! My name is TimeSoul (as you can plainly see above), but I have been known as many other usernames before this one: Animal Crossing Leader, SpooksMaster88, Orange Yoda... and a few others. Some people tend to call me Jake or ACL. Anyway, I'm some loser geek who goes on Wikia because he has nothing else to do. Anyway, I make Mario games on this wiki, as well as my own series of games too, like "Game Freak"/ "HACKED" and "Kid Kiba", among others. You can see all my games by looking at this crummy little page. Also, fun fact about me, I don't go on chat unless someone tells me to (I've been on it once via my own volition, and once more due to Lumo wanting to talk about Mario Kart 7). And even then, it's still not a 100% chance I'll go on.
So, what do I like to do? Mainly sketch, read, write and play video games. For video games, I'm usually playing any Wind Waker HD, Super Smash Bros. Brawl or any other Wii [U] game, Halo: Reach, Black Ops II Zombies or Plants vs. Zombies: Garden Warfare on Xbox 360 and either Ni no Kuni or Kingdom Hearts 1.5 HD ReMIX for the Playstation 3. My favourite game ever (of all time) would have to be Super Mario World for the SNES (which just so happens to be both Shigeru Miyamoto and Reggie Fils-Aime's favourite game too ;P).
I mentioned up above that I write. Yeah. You can go check out my Fanfiction.net profile page, my RWBY Fanon user page or this page, here. In my opinion, they suck. But to some other people, they're pretty good. I don't really care.
If you want to contact me anywhere, my talk page is probably the best place to start. You can contact me on Xbox Live, Nintendo Network or PSN if you want. My usernames are OrangeYoda (Nintendo Network), zjCHICKEN12 (Xbox Live), and OrangeYoda64 (PSN).
Oh yes. Since, I use the monobook skin (which looks 100% better than that Oasis crud) my articles may look a little... broken. I'll try and remember to put the monobook template should they get messed, but chances are I'll forget. Even for this page, it looks different in Monobook than Oasis. Check it out.
So, check me out on my other main Wiki for more fanon craziness: Video Games Fanon
Also, at times I may just snap and be kinda mean. Don't take it personally, it's just something that happens to me.
If you consider me to be one of your friends, feel free to

add yourself

.
I would call these people my "friends", except I have no clue what they think of me, nor do I really know them in real life. Nevertheless, I do tend to get along with a lot of people, despite being anti-social as heck (at school, I say no more than ten words during lunch hour).
Probably some other people, but I'm lazy and don't feel like typing any more. :P
This is a list of some of my fanon articles. For the rest, check out either here or here.
Games:
Fan Fictions:
This tab shows all of my avatars for 2014. For older avatars, please see my (stupid) avatar archive. Also, I just change my avatar at random, usually when I get bored of my current one, or to match one of the games I've been playing a lot at the time.
This tab includes some of my favourite games, fan fics, characters and series made by users around the wiki.
Games:
Series:
Characters:
Neville, the Deathbringer
Walukirby
This is pretty much the same as the previous tab, except for games and stuff that actually exist.
Super Mario:
The Legend of Zelda:
Favourite character: Midna
Favourite game: The Legend of Zelda: Twilight Princess
Metroid:
Favourite character: Samus Aran
Favourite game: Metroid Prime (considering it's the only one I've played)
Animal Crossing:
Favourite villager: Egbert
Favourite special character: Sable
Favourite game: Animal Crossing
Pokémon:
Favourite type: Dark
Favourite Pokémon: Umbreon
Favourite starter: Fennekin
Favourite legendary: Lugia
Favourite game: Pokémon XD: Gale of Darkness
Star Fox:
Favourite character: Falco Lombardi
Favourite game: Star Fox: Assault
Super Smash Bros.:
I have odd sayings that I wish I could use, but I know that people wouldn't understand what I mean. A lot of the things I say come from books, because I'm just cool like that.
Merry Christmas

- a substitute for "congratulations" or "nice job".

Conglaturations!

- a substitute for "congratulations" or "nice job".

shuck it

- a substitute for "screw it".

slit it

- a substitute for "shut up" or "quiet".

wubbles

- a substitute for "welcome back" or "hello again".
wub wub wub, wub in da tub - a substitute for "welcome back".

bubbles

- a substitute for "good bye".

shadd-ya

- a substitute for "whoa".
| | |
| --- | --- |
| | This user is a Fantendo contributor. |










This user's page,

Shattered Pieces

won the Fantendo 7th Anniversary Awards for Best Fanfic!




| | |
| --- | --- |
| | This user won a special Lumoshi Award! |




| | |
| --- | --- |
| | This user is from Canada. |




| | |
| --- | --- |
| 言 | This user speaks words. |







| | |
| --- | --- |
| | This user contributes using Google Chrome. |




| | |
| --- | --- |
| | TimeSoul has joined the Chozonians. |







| | |
| --- | --- |
| | This user has an account on YouTube. |




| | |
| --- | --- |
| | This user has an account on Skype, known as j.mindboggle. |




| | |
| --- | --- |
| | This user has a ton of respect towards Plums |




| | |
| --- | --- |
| | This guy has so much respect for Fandro and/or his works. |




♥ ♥ ♥ (◡ ‿ ◡ ✿)

This user appreciates User:Brochi and her works!!




| | |
| --- | --- |
| | This user has respect for Lumoshi and/or his works. |




| | |
| --- | --- |
| | This user thinks that Elise is totally yata!! |




| | |
| --- | --- |
| | This user has a ton of respect for Tenshi. |




| | |
| --- | --- |
| | This user has respect for DohIMissed and likes his works!!! |




| | |
| --- | --- |
| | This user has tons of respect for Arend and/or likes his art. |




| | |
| --- | --- |
| | This user likes Tom. He's grateful for that. |




This user would agree that

Marina

is pretty cool and/or that she makes cool things.




| | |
| --- | --- |
| | This user has a ton of respect towards DK. |




| | |
| --- | --- |
| | This user has a ton of respect for YoshiEgg. |







| | |
| --- | --- |
| | This user has a ton of respect for Steli and his works! |




| | |
| --- | --- |
| | This user pledges their allegiance to the Shrub. |




| | |
| --- | --- |
| | This user has a ton of respect to the moose. |




| | |
| --- | --- |
| | This user is sad to see Henreh retire. TimeSoul really wants him to come back!!! BYE HENREH!!! |




| | |
| --- | --- |
| | This user has a reasonable level of admiration and/or respect for JesseRoo. |




| | |
| --- | --- |
| | This user likes McQueenMario as a friend and a sysop and has a ton of respect for him!!! |




| | |
| --- | --- |
| | This user thinks highly of COKEMAN11, the ruler of all things Coca-Cola. |




| | |
| --- | --- |
| | This user thinks RWBY is awesome. All hail Monty Oum! |




| | |
| --- | --- |
| | This user thinks Unten, the mascot of Fantendo, is awesome and should be in more games. |




| | |
| --- | --- |
| | This user feared and respected Neville, the Deathbringer. |







| | |
| --- | --- |
| | This user is a fan of the Pokémon series. |







This user is a fan of the

Banjo

-

Kazooie

series.




| | |
| --- | --- |
| | This user is fanscinated by the Beta versions of games. |




| | |
| --- | --- |
| | GEENOOO, don't say fucking GEENOOO. |







| | |
| --- | --- |
| | This user thinks more retro characters should make a comeback in the Mario series! |




| | |
| --- | --- |
| | This user thinks Waluigi should appear in more than just sports games. |







| | |
| --- | --- |
| | This user is a fan of Eario and his janitorial antics. |




| | |
| --- | --- |
| | This user is a fan of Groose. |




| | |
| --- | --- |
| | TimeSoul's body is Reggie! |




| | |
| --- | --- |
| | ALL HAIL THE VIRTUAL BOY |

| | |
| --- | --- |
| | This user thinks Fawful is the mustard of glory on the sandwich of awesome. |




| | |
| --- | --- |
| | This user wants you to feel the rhythm that is Pavé! |




| | |
| --- | --- |
| | (One of) This user's favorite Phineas & Ferb character(s) is Dr. Heinz Doofenshmirtz. |




| | |
| --- | --- |
| | Turbotastic! |




| | |
| --- | --- |
| | This user thinks Sandbag is just plain awesome |




| | |
| --- | --- |
| | This user listens to video game music. |




| | |
| --- | --- |
| | This user listens to Spelling Phailer's music. |




| | |
| --- | --- |
| | This user loves listening to Banjo-Kazooie Soundtrack |




| | |
| --- | --- |
| | This user knows the Answer to Life, the Universe, and Everything. |







| | |
| --- | --- |
| | This user likes the Battle of Bracelets series, and also likes the series' characters and games. |










WAAAAAAAAAAAA

This user supports Walukirby.




| | |
| --- | --- |
| | This user is a fan of Steven Universe |




| | |
| --- | --- |
| | This user likes Foster's Home for Imaginary Friends. |




| | |
| --- | --- |
| | This user likes The Powerpuff Girls. |




| | |
| --- | --- |
| | 5, 4, 3, 2, 1! This user likes Codename: Kids Next Door. |




| | |
| --- | --- |
| | This user LOVES GAMECUBE GRAPHICS! |




| | |
| --- | --- |
| | This user often hacks Mario Kart Wii because Waluigi. |




| | |
| --- | --- |
| | You like userboxes, don't you, Squidward? |




| | |
| --- | --- |
| | This user needs more userboxes. MORE, I tell you, more!!! Muhahaha! |




| | |
| --- | --- |
| | This user is a Panzerschrek, they schrek panzers. |




| | |
| --- | --- |
| | This user is a Flammenwerfer, he werfs flammen. |




| | |
| --- | --- |
| | This user likes how Purple Stars look. |







| | |
| --- | --- |
| | This user loves to eat bananas. |




| | |
| --- | --- |
| | This user likes spinning. |