"Hi Exotoro. How are you this pleasant afternoon?"
"wait he didn't cause the twin towers to fall"
"Perhaps I can interest you in a cup of sea?"
"or cause either WW"
"Erm, tea."
—

Fandor

and

Anerd

Jungle Level (Jazz Style)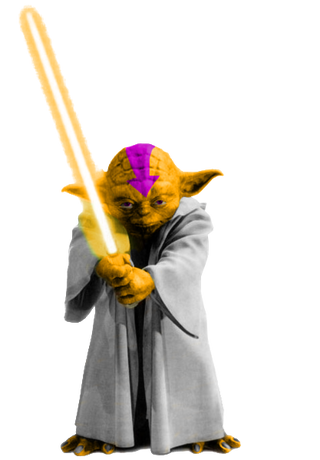 Twitters

·

Tumbumblers
Hi, I'm Mirai Moon, or Jake, and I'm an active member of various Wikia communities. I am the founder of the MySims Fanon wiki, and I'm here to help wikis and contribute to the best of my knowledge. Basically, I'm some loser geek who goes on Wikia because he has nothing else to do.
So, what do I like to do? Mainly sketch, read, write and play video games. For video games, I'm usually playing any Wind Waker HD, Super Smash Bros. Brawl or any other Wii [U] game, Halo: Reach, Black Ops II Zombies or Plants vs. Zombies: Garden Warfare on Xbox 360 and either Ni no Kuni or Kingdom Hearts 1.5 HD ReMIX for the Playstation 3. My favourite game ever (of all time) would have to be Super Mario World for the SNES (which just so happens to be both Shigeru Miyamoto and Reggie Fils-Aime's favourite game too ;P). Danganronpa: Trigger Happy Havoc is a close second, though.
I mentioned up above that I write. Yeah. You can go check out my Fanfiction.net profile page, my RWBY Fanon user page or this page, here. In my opinion, they suck. But to some other people, they're pretty good. I don't really care.
If you want to contact me anywhere, my talk page is probably the best place to start. You can contact me on Xbox Live, Nintendo Network or PSN if you want. My usernames are OrangeYoda (Nintendo Network), zjCHICKEN12 (Xbox Live), and OrangeYoda64 (PSN). Feel free to add me if you want.
Oh yes. Since, I use the monobook skin (which looks 100% better than that Oasis crud) my articles may look a little... broken. I'll try and remember to put the monobook template should they get messed, but chances are I'll forget. Even for this page, it looks different in Monobook than Oasis. Check it out.
I also watch some anime and read a lot of books. My favourite of those two things would have to be Assassination Classroom and Gone, respectively. Feel free to talk to me about other anime and novels though. Except Hunger Games or Divergent. I really hate those books.
I don't usually speak about myself much, irl, and that translates over onto the internet as well. This is probably the biggest piece of text you'll read about me. :P
R.I.P. My brother ~ 2001 - 2015

So, check me out on my other main Wiki for more fanon craziness: Video Games Fanon
According to a quiz, my spirit Pokémon is Alakazam.

According to another quiz, my spirit animal is an owl.

This tab shows all of my avatars for 2015. To see all of them, go to my avatar archive. Also, I just change my avatar at random, usually when I get bored of my current one, or to match one of the games I've been playing a lot at the time.

Finished:

Accel World
Baka and Test - Summon the Beasts
Baka and Test - Summon the Beasts 2
Boku wa Tomodachi ga Sukunai
Boku wa Tomodachi ga Sukunai NEXT
Code Geass: Lelouch of the Rebellion
Corpse Princess
Danganronpa the Animation
Deadman Wonderland
Death Note
The Devil Is a Part-Timer!
Future Diary
Highschool of the Dead
Higurashi When They Cry
Lucky Star
Medaka Box
Medaka Box: Abnormal
The Melancholy of Haruhi Suzumiya

The Disappearance of Haruhi Suzumiya

Persona 4: The Animation

Persona 4 Golden: The Animation

Phi Brain: Puzzle Of God
Puella Magi Madoka Magica

Puella Magi Madoka Magica: Rebellion

Steins;Gate
Sword Art Online

Unfinished:

Assassination Classroom (22 episodes)
Bleach (159 episodes)
Btooom! (1 episode)
Death Parade (1 episode)
D.Gray-man (49 episodes)
The Disappearance of Nagato Yuki-chan (5 episodes)
Fairy Tail (24 episodes)
Kirby: Right Back at Ya! (casually; various episodes)
One Piece (10 episodes)
Phi Brain: Puzzle Of God: Orpheus Order (2 episodes)
Pokémon (casually; various episodes)
Soul Eater (2 episodes)
Sword Art Online II (16 episodes)
Toriko (1 episode)
Yo-Kai Watch (1 episode)

To watch:
Akame ga Kill
Beelzebub
Castle Town Dandelion
Chaos Dragon
[C] - Control
D-Frag!
Gakkou No Kaidan
Hamatora
Hell Teacher Nūbē
Humanity Has Declined
The Irregular at Magic High School
Neuro: Supernatural Detective
Rokka
Saint Seiya Omega
School-Live!
Sket Dance
Sky Wizards Academy
I play a lot of video games. Most of them I suck at, but I still play them. Here is a list of every game I own: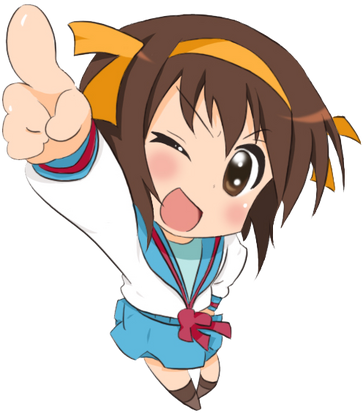 Super Mario World
Sim City
Mario Paint
Super Mario All-Stars

Super Mario Bros.
Super Mario Bros. 2
Super Mario Bros. 3
Super Mario Bros.: The Lost Levels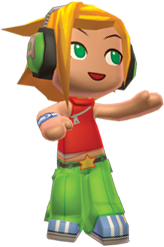 Tetris II
Jack Nicklaus Golf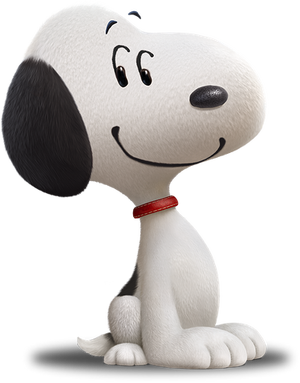 Pokémon LeafGreen Version
Pokémon Ruby Version
Pokémon Sapphire Version
Donkey Kong Country
Super Mario Advance 3: Yoshi's Island
Mario vs. Donkey Kong
Mario Kart Super Circuit
Lady Sia
Mario Party Advance
Mario Pinball Land
Mario Gold Advance Tour
LEGO Star Wars II: The Original Trilogy
SpongeBob SquarePants: Battle for Bikini Bottom
Eternal Darkness: Sanity's Requiem
Star Wars Jedi Knight II: Jedi Outcast
Wario World
Pac-Man World Rally
The Legend of Zelda: Twilight Princess
SpongeBob SquarePants: Lights, Camera, Pants!
Super Mario Strikers
Kirby Air Ride
Nicktoons: Battle for Volcano Island
Star Fox Assault
Mario Superstars Baseball
Looney Tunes: Back in Action
Pokémon Colosseum
Mario Party 4
F-Zero GX
Simpsons Hit & Run
Codename Kids Next Door: Operation V.I.D.E.O.G.A.M.E.
LEGO Star Wars: The Video Game
Surf's Up
Disney's Magical Mirror Starring Mickey Mouse
I-Ninja
Mario Party 7
Harvest Moon: Magical Melody
Taz: Wanted
Barnyard
Scooby-Doo! Night of 100 Frights
Madagascar

Batman Vengeance
Super Smash Bros. Melee
Pokémon Channel
Lara Croft Tomb Raider: Legend
Animal Crossing
Mario Kart: Double Dash!!
Pokémon XD: Gale of Darkness
Super Mario Sunshine
Custom Robo
SSX: On Tour
Amazing Island
Luigi's Mansion
Shrek Smash n' Crash Racing
TMNT
Scooby-Doo Unmasked
1080° Avalanche
Metroid Prime
Star Fox Adventures
Dance Dance Revolution: Mario Mix
Whirl Tour
Mario Golf: Toadstool Tour
LEGO Star Wars II: The Original Trilogy
Geist
Donkey Kong: Jungle Beat
Baten Kaitos Origins
Mario Party 5
Mario Party 6
Shadow the Hedgehog
Pac-Man World 2
Viewtiful Joe
Tony Hawk's Pro Skater 3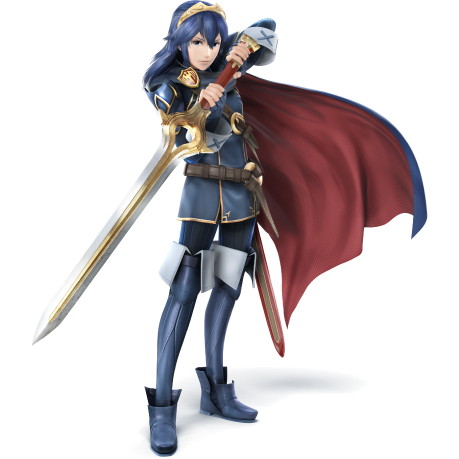 Animal Crossing: Wild World
New Super Mario Bros.
Mario Kart DS
Pokémon Diamond Version
Pokémon Platinum Version
Pokémon Dash
Mario & Luigi: Bowser's Inside Story
Mario & Luigi: Partners in Time
Super Princess Peach
Pokémon SoulSilver Version
WarioWare D.I.Y.
Pokémon Black Version
Pokémon Pearl Version
Pokémon Black 2 Version
999: Nine Hours, Nine Persons, Nine Doors
Trace Memory
Hotel Dusk: Room 215
Pokémon White Version
The World Ends With You
Wario: Master of Disguise
Golden Sun: Dark Dawn
Glory of Heracles
Wii Sports
Super Paper Mario
Mario Strikers Charged
Donkey Kong Barrel Blast
Super Mario Galaxy
Mario Super Sluggers
Mario Kart Wii
Super Smash Bros. Brawl
Wii Music
Animal Crossing: City Folk
Excitebots: Trick Racing
Wii Sports Resort
Super Mario Galaxy 2
Donkey Kong Country Returns
Super Mario All-Stars 25th Anniversary Edition

Super Mario Bros.
Super Mario Bros. 2
Super Mario Bros. 3
Super Mario Bros.: The Lost Levels

Kirby's Dream Collection

Kirby's Dream Land
Kirby's Adventure
Kirby's Dream Land 2
Kirby's Super Star
Kirby's Dream Land 3
Kirby 64: The Crystal Shards

My Pokémon Ranch
Tomena Sanner

Pokémon Rumble
MySims
MySims Kingdom
MySims Racing
MySims Party
MySims Agents
The Munchables
Xenoblade Chronicles
Pandora's Tower
The Last Story
Bleach: Shattered Blade
LEGO Indiana Jones 2: The Adventure Continues
Jeopardy
Boom Blox: Bash Party
Boom Blox
Rampage: Total Destruction
Wipeout the Game
Monster Jam: Urban Assault
Madagascar Kartz