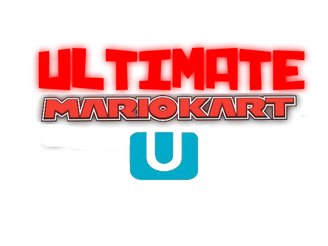 Ultimate Mario Kart U Is a Fanmade Mario Kart Game With All You're Favourie Mario Characters. Ultimate Mario Kart U Will Also Have Courses From All Around The Mushroom Kingdom. There Will Be Some Returing Courses And Some New Courses. For The First Time Ultimate Mario Kart U Will Have Course Builder. Course Builder Will Have All The Parts From All The Courses From The Game. You Can Also Share Your Courses With Your Friends And The World. For The Miis You Can Now Put Clothes On The Miis. This Is Like The Mario Tennis Open Miis Were You Can Put Clothes And Suits On Them. We'll Also Put The Suits For The Miis As Well. The Custom Karts Are Back As Well With New Parts And Some Returnig Parts. They'll be DLCS As Well But Were Still Working On The Characters,Courses And Karts. And Finally The Characters,The Roster Will Have 40 Characters In The Game
MORE STUFF WILL BE OUT SOON!
Ad blocker interference detected!
Wikia is a free-to-use site that makes money from advertising. We have a modified experience for viewers using ad blockers

Wikia is not accessible if you've made further modifications. Remove the custom ad blocker rule(s) and the page will load as expected.