SPLASHTALK: Story Mode for Trifectal Individuals is the story mode for Trifecta: Multiverse Fighters. When VILLAGER is kicked out of town for not paying the rent, they gotta find somewhere else to stay. During a boat cruise gone wrong, Villager washes up on a floating island called TRIFECTA and a threat called THE BRIAR.
CHAPTER 1: 🏃GET OUT OF THIS TOWN🏃
The story opens with VILLAGER receiving another bill. They simply toss it away as TOM NOOK gets out of a trash can, proclaiming that they knew that Villager wouldn't pay it. They then start tossing bills at Villager, initiating a battle.
---

---
After defeating Tom Nook, Villager comes up against Timmy and Tommy who pull out baseball bats, making Villager run for the docks.
CHAPTER 2: 🚣BOAT RIDE GONE WRONG🚣
Villager goes to the docks and steals a boat, heading away from the town. It's smoothing sailing until big waves appear, and SPLASH WOMAN appears and attacks Villager's boat. Villager attempts to fight back, initiating a battle.
---

---
Splash Woman is defeated, but the victory is short as a giant wave covers Villager's boat. Villager's eyes close and the screen goes black. Villager awakens on a island, without their boat. They look behind to realize they're on a floating island!
CHAPTER 3: ⛹RIVAL FITNESS⛹
Villager walks around for a bit, finding that the island is actually fairly well off, with a tropical 80s themed restaurant, two gyms, quite a couple of apartment complexes, and some other shops. Villager wonders what the deal is with the two gyms and heads into find WII FIT TRAINER teaching MARIO, ROSALINA, and KIRBY. Villager watches as the four exercise and then heads over to the other gym before Wii Fit Trainer stops her.
She claims the other gym is just nonsense and that Villager shouldn't even bother. Villager shrugs and heads over to the other gym, meeting ZUMBA FITNESS TRAINER, LUIGI, GRENINJA, and PRINCE FLUFF. Zumba Fitness Trainer states that Wii Fit Trainer should loosen up a bit. Villager decides they don't really care for exercising at the moment.
Villager heads to the apartment complex where she meets SHANTAE, who tells her that the apartments are free. Villager shrugs and takes the keys and settles in for a bit when she sees a black cloud in the distance. Villager darts out from her apartment and the dark cloud spews out KRACKO. Mario, Rosalina, and Kirby join Villager as they battle Kracko.
---

---
Villager, Mario, Rosalina, and Kirby watch as the cloud heads away. Villager asks what the cloud was about, with the three having no idea. Kracko's body leaves an X behind.


CHAPTER 4: 🍸MARTINIS BEFORE SUNSET🍸
Villager is wondering where the hell these bosses are coming from, becoming frustrated as the answer becomes more and more nonsensical. They come from the sky? That makes no sense! Villager decides to head towards the more vague areas of the floating island that they know about but nobody else seems to. Wii Fit Trainer stops them and Villager explains. Although skeptical, Wii Fit Trainer agrees to tag along.
The two find nothing as they head into a patch of woods, however they do seem to get along pretty well as they chat about inane nonsense. Suddenly, something rumbles. Villager and Wii Fit Trainer prepare themselves as a GIANT SALARYMAN rolls down the mountain.
---

---
The two battle him, knowing that something is up, but not sure what. They return to the town and watch the sunset go down as the two drink martinis.
CHAPTER 5: 🐲THE BRIAR COMES TO TOWN🐲
Villager is proved right when it comes to their suspicions: there is definitely someone behind this. A woman in a low cut slit dress with pink hair carrying a metal staff appears from the clouds one morning, addressing the denizens of Trifecta.
---
---
Villager, Mario, Kirby, Rosalina, and Wii Fit Trainer head out to attack her but she sends out a dolphin to attack for her, knocking them way the hell back. As they struggle to get up, a team of Zumba Fitness Trainer, Luigi, Greninja, Prince Fluff, and Shantae go up against her.
The Countess unleashes a flurry of powerful attacks that knock the group back. It looks hopeless as she walks towards the town only to be punched by a mysterious caped figure. As she gets up, the figure is revealed to be SAITAMA. He prepares for another punch only for the Countess to attack with the dolphin attack again, stunning him by surprise. Saitama wonders how she has such immense power to even do that but it's not time for questions as she opens up a portal. MOSQUITO GIRL comes out from the portal.
---

---
Saitama battles the Countess as the group gets on their feet again and battles Mosquito Girl. As they beat her, the Countess fiercely shouts and another portal opens up...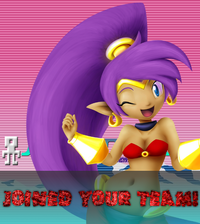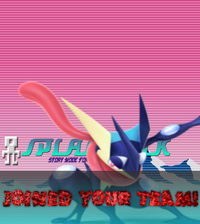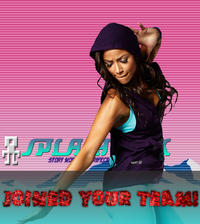 CHAPTER 6: 🐉DRAGON LADY SAVES TOWN🐉
CHAPTER 7: 👄A TERRIBLE DATE👄
Ad blocker interference detected!
Wikia is a free-to-use site that makes money from advertising. We have a modified experience for viewers using ad blockers

Wikia is not accessible if you've made further modifications. Remove the custom ad blocker rule(s) and the page will load as expected.