Ad blocker interference detected!
Wikia is a free-to-use site that makes money from advertising. We have a modified experience for viewers using ad blockers

Wikia is not accessible if you've made further modifications. Remove the custom ad blocker rule(s) and the page will load as expected.
Tracks Ahead!

The first logo for the series.

Producer(s)
Sactown Studios
Distributor(s)
Warner Bros. Television
Broadcaster(s)
Sacramento International Television
Type
Animation
Genre(s)
Mixed-Bag, Drama, Comedy, Historical Fiction
First Air Date(s)
May 30, 2014
Opening Theme
TBA
Ending Theme
TBA
Original Language
English, Various Languages used in episodes
Season(s)
1
Runtime
30 min
Status
Ongoing
Tracks Ahead! was a Japanese-American television series created by 
Dennis Muldrew
. The series focuses on a fictional California Railroad, and its locomotives from around the world. The series is unique for each of its seasons taking place in a different decade, and eventually the modern years.
Creation...
TBA
Plot
In the late 1960's, the Golden State Railroad is one of the many numerous American railroads falling on hard times. Airlines are stealing passengers and mail from the railroads, and trucks are carrying freight. Road trips are also becoming popular with young people. In a desperate move to gain tourists, CEO Antonio Moreno declares that by the end of the 1960's, The Golden State Railroad will become the most diverse railway in the world.
Season 1 (late 1960's -1970's)
Season 1 takes place in the late 1960's and the 1970's. Many fans, and critics have noted that this was the darkest and most mature of all the seasons made so far. In this season we are introduced to the main cast, take on racism, and deal with many other things such as death. The season introduces the audience to the engines of the Golden State Railroad. A total of 13 episodes were made this season.
| Ep. # | Name | Description | Writer(s) | Guest-Stars |
| --- | --- | --- | --- | --- |
| 1 | A Collision of Worlds | A group of British steam locomotives find a second life in the state of California, but first they must deal with some jealous American diesels. | Dennis Muldrew | N/A |
| 2 | Pirate | A mysterious figure is stealing frieght cars from the railroad, and all fingers point to Dennis. Can Emma and Isaiah find the culprit and clear Dennis' name? | Dennis Muldrew | |
| 3 | Snow Way Out! | While taking an express train through the Sierra Mountains, Daylight gets stuck in a blizzard! Will the train be saved or everyone just freeze to death? | Dennis Muldrew & Ray Greene | N/A |
| 4 | Pride and Prejudice | When a new South African engine, named Kegsio gains a trial on the Golden State Railroad, Connery, Ernesto, and Emily treat her like crap, and she runs away. Can Harriet Tubman convince her that the railroad is a good place to call home? | Dennis Muldrew | Maya Angelou as Harriet Tubman |
| 5 | Lost and Found | Mr. Moreno forces Dennis to pull the evening post train in order to "cool his smokebox", and Dennis ends up discovering something unexpected... | Dennis Muldrew | |
| 6 | Steamboat Emmy | Emma grows tired of staying on the rails and longs to go out to sea... and gets her just desserts.... | Crispin Freeman & Sarah Notchenny | |
| 7 | Would the real Daylight please shut up! | Daylight and his brother SP4449 switch places... without permission.... | Ray Greene | |
| 8 | Saved You! | After ramming Emily out of the way of some falling stones in the quarry, Dennis gets a huge amount of unwanted favors from her.... | Rhonda Smiley & Micheal Whalen | Chris Edgerly as Mills Lane |
| 9 | This is wahta ya call it... Cuban! | A new locomotive from Cuba arrives on the railroad, and isn't very happy to work with American Locomotives, or a Spanish boss for that matter.... | Dennis Muldrew | Fidel Castro as himself |
| 10James Earl Jones | Disco Inferno | Ernesto becomes obssesed with Disco Music, and wants to become a disco dancer, so the freight cars decide to give him his just desserts! | Dennis Muldrew | John Travolta as himself |
| 11 | No Dogs Allowed! | Connery and his crew finds a stray puppy wandering around the railyard, and decide to keep in the engine shed. Unfortunatly, Mr. Moreno has a zero-tolerence policy against animals on the job, and the engines musn't let him find out about it! | Dennis Muldrew | |
| 12 | You Can't Win! | Isaiah is assinged to work with Fredrick Douglas on the Mountain Route, however, Isaiah's stubborness leads to trouble.... | Dennis Muldrew | James Earl Jones as Fredrick Douglas |
| 13 | Munitions Part 1 | While handling explosives for the Navy, a bossy naval engine named Bluenose thinks that he can do whatever he wants, however his bossiness leads to destruction when the harbour catches on fire... with several hundred boxes of explosives! | Dennis Muldrew | Mr. T as Bluenose |
Season 2 (1980's)
Season 2 takes place in the 1980's, and also features the debut of Mr. Scarp as well as the engines of The Scarp Road. This season has been noted to be a bit calmer and funnier, and not as dark as season 1 was. This season also sees the final appearence of Mr. Moreno who retires in the last episode of the season. , James Earl Jones, and Mr. T all join the voice cast as their respective characters Harriet Tubman, Fredrick Douglas, and Bluenose. This series features 26 episodes, which is double the amount of the first season.
| Ep. # | Name | Description | Writer(s) | Guest-Stars |
| --- | --- | --- | --- | --- |
| 1 | Munitions: Part 2 | The engines are still trapped in the habour, and Dennis is nowhere to be found. | Dennis Muldrew | |
| 2 | Meet Mr. Scarp..... | | Dennis Muldrew | |
| 3 | Revenge | | | Danny Devito as Mr. Scarp |
| 4 | Jordon's Forest | Jordon's favorite part of the railroad gets destroyed during a thunderstorm. | | |
| 5 | Calm Down Johnny! | After the bridge is closed for repairs, Johnny stays with the Golden State Engines for the night... and the other engines plot to get rid of him! | | Teresa Gallager as Johnny |
| 6 | The Scarp Road | Mr. Scarp teams up with Bluenose for revenge on the Golden State Railroad crew. | | Danny Devito as Mr. Scarp |
| 7 | Escape! | The Golden State Railroad gets a shock to its system, when instead of the South Korean locomotive they were expecting, a escaped North Korean Locomotive pops up! The racial tensions from the engines start to occur, until she tells her story. | Dennis Muldrew | ??? as Kim Il Sung |
| 8 | Second Chances | The engines end up learning a lesson about discrimination, and discover that its never the people of a corrupt country that are wrong, but its simply the leaders that can be wrong. | Dennis Muldrew | ??? as Kim Il Sung |
| 9 | Hong Kong Phooey | | Dennis Muldrew | Eddie Murphy as himself |
| 10 | Heaven's Lost Locomotive | During Halloween, Jabeez pulls pranks on the other engines... until a ghost engine drops by from heaven! | Dennis Muldrew | |
| 11 | Hasta Luego, Jose! | A steamroller causes nothing but trouble for the Golden State Railroad Engines. | Dennis Muldrew | George Lopez as Jose the Steamroller |
| 12 | | | | |
| 13 | | | | |
| 14 | | | | |
| 15 | | | | |
| 16 | | | | |
| 17 | | | | |
| 18 | | | | |
| 19 | | | | |
| 20 | | | | |
| 21 | | | | |
| 22 | | | | |
| 23 | | | | |
| 24 | Earthquake: Part 1 | | | |
| 25 | Earthquake: Part 2 | | | |
| 26 | Who Gets to Keep the Golden State Railroad? | Mr. Moreno retires from being the CEO of the Golden State Railroad, and everything is finalized for his daughters Rebecca and Lisa to become the new CEO's. However, a strange young man appears claiming to be the grandson of the railroad's founder, Jonathan Brown! Who will get to keep the railroad? | Dennis Muldrew | |
Season 3 (1990's)
The third season of the series takes place in the 1990's, and keeps the same tone that Season 2 had previously. The series features the official debut of both Rebecca Moreno, and Johnathan Brown III becoming the official CEO's of the Golden State Railroad. Mr. Scarp as well as the Scarp Road return as well, but as more of comic relief than previously. Many story arcs occur here such as both the Union Pacfic, and BNSF trying to buy the Golden State Railroad, and the introduction of multiple new locomotives.
Ending Theme
Tracks Ahead's credits theme changes every two seasons. The first ending theme was [
Chikyuu
], which has a different version for various characters in the first two seasons. Ocassionaly, an instrumental played which can be found below....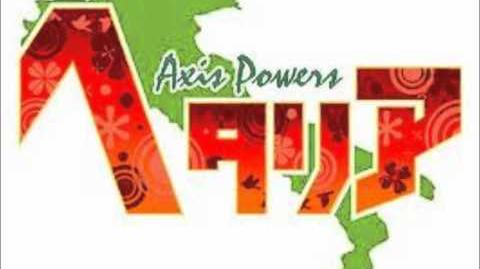 Feature Film
Series creator Dennis Muldrew has confirmed that there will be a film based off of the series. He later stated that it would take place in World War II, and would involve Dennis and Norman.
Spin-Offs
Due to the series success, two spin offs are currently in the works.
Cancilation
On Feburary 2nd, 2015 the series was cancelled by CBS due to low ratings. The series was confirmed not to have a DVD release any time soon by series creator Dennis Muldrew.
Voice Cast