Ad blocker interference detected!
Wikia is a free-to-use site that makes money from advertising. We have a modified experience for viewers using ad blockers

Wikia is not accessible if you've made further modifications. Remove the custom ad blocker rule(s) and the page will load as expected.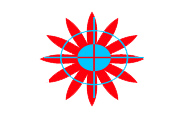 Topline Studios
is a game company founded in 1991. The Topline Studios Symbol is the Mowrd , the Mowrd is 10-leaf plant and have a shape of scope. The mascot of Topline Studios is Olie (from Olie World)
History
1991
Called of SimpleLine Studios. , made a fighting game for SNES featuring Alien vs. Predator characters. Originally , he are making a RPG game for Game Boy , but of lack of productors the game is cancelled.
1992
With name SimpleLine Studios. , the stuido are started make games , but all are cancelled.
1993
The studio are buyed by Activision in May 15.
1997
With a new studio and a new game , the Topline Studios and Sega make a game for Nintendo 64 called Sonic X-treme 64 , for all , It's the best game for Nintendo 64
1998
In 1998 , started the port for Saturn of Sonic X-treme 64 , but is cancelled.
1999
In this year , Topline Studios are selled by Sega.
2006
Topline Studios started make three simple games before be buyed by Retro Studios :
Topline Bowling (Mobile Phone)
Topline F1-Race (Mobile Phone)
Topline Sushi (Mobline Phone/Only in Japan)
2009
Topline Studios with help of Fantendo make a game for Nintendo VR called Olie World.
2010
In with the annoucement of 3DS , with Square Enix , started make a remake of Chrono Trigger called Chrono Trigger Special 3D , but , is cancelled.
2011
In 2011 , Topline best year. Topline maded three games , two games for Wii U and one for Nintendo VR :
2012
Actually , Topline Studios have a grand participation in industry. The games :
The future games :
Sonic Dash (Nintendo DS)
Super Mario Adventure (Nintendo Wii)
Olie World 2 (tentative title/Nintendo VR)
Sonic X-treme Next-Gen (Nintendo 64 Game System)