Ad blocker interference detected!
Wikia is a free-to-use site that makes money from advertising. We have a modified experience for viewers using ad blockers

Wikia is not accessible if you've made further modifications. Remove the custom ad blocker rule(s) and the page will load as expected.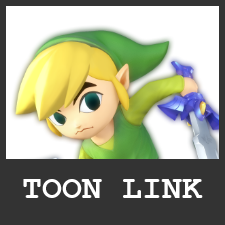 broad
The Link in The Wind Waker and Phantom Hourglass is the fifth Link appearing in the The Legend of Zelda series, and the first Link chronologically in the Adult Timeline branch. Link appeared similar to the Four Swords and The Minish Cap incarnation with blonde hair, dark eyes and an infantile face.
After the valleys of ancient Hyrule are flooded in a deluge, Ganondorf's power is mysteriously tamed for ages before his dark energy begins to be felt over the Great Sea. Link lives on Outset Island on the Great Sea, the region above Hyrule after it was flooded by the gods to prevent Ganondorf from conquering it.
| NOM STAT | STAT  |
| --- | --- |
| Heart | 100% |
| Might | -0.5 |
| Protection | -0.5 |
| Speed | +1.25 |
| Magik | 0 |
|  distance | +0.5 |
| TYPE | SPEED |
Mouverest
| Type mouverest | Nom mouverest |
| --- | --- |
| Classic-Attaque: | Ghost sword |
| Special Attack-normale | Master sword |
| Special Attack-Side | evil fouet |
| Special Attack-Haut | Ghost sword |
| Attaque spéciale-Bas | Grapple |
| Attaques à distance | Toon Bow |
| Attaques défensives | shield timber |
| Smash-finale | Toon Triforce |