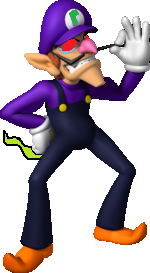 Tom Awesome is a video game series starring the titular anti-hero with an attitude, Tom Awesome.
Games
Timeline
TBA
Characters
Sole survivor of an alien race known as the "Somari"
Tom's love interest/fiancée
The villain responsible for wiping out Tom's entire race
The good-two-shoes enforcer of the law who repeatedly comes to blows with Tom, only to be severely injured in a full on fight after underestimating Tom's true power
Ad blocker interference detected!
Wikia is a free-to-use site that makes money from advertising. We have a modified experience for viewers using ad blockers

Wikia is not accessible if you've made further modifications. Remove the custom ad blocker rule(s) and the page will load as expected.