Please go here if you were looking for the original park! If you'd like to sign-up for this new park, just make a comment telling me so.

"Enter a World of Adventure."


— The park's slogan.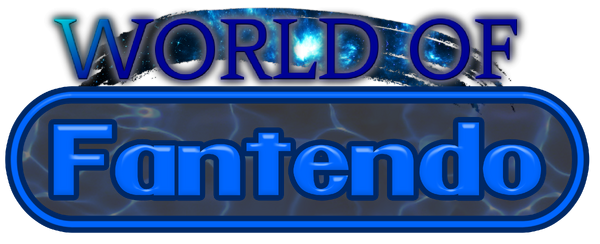 The World of Fantendo (stylized as WORLD OF Fantendo) is a theme park located in Colombus, Ohio, created and developed by Inora alongside other affiliated companies and opened in late 2016. The park takes inspiration from earlier plans for a similar park, Fantendo Land and it's sister parks, and modern Disney parks, among other sources, and it's logo was created by New Fantendoverse head Exotoro.
The park is located inside the Fantendo World Resort, a large entertainment resort consisting of the park itself, the large Fantendo World Hotel, and the Fantendo Street outdoor shopping complex, as well as extra land there for future expansions of the resort. Reception for the park has been (TBA) thus far.
Fantendo World Resort
Resort Map
TBA
Fantendo World Hotel
TBA
Fantendo Street
Fantendo Street is the park's outdoor shopping district that features various shops as well as a number of different dining options. Designed by Inora, the center is a wide and long concrete street made to hold a large capacity of people and buildings and can also be used by various vehicles to get in and out of the park, including supply trucks as well as emergency vehicles for medical purposes. Every building is made to operate efficiently and safely, with sleek designs and vibrant colors.
A blend of music from various popular Fantendoverse games and popular music of the 90s, 2000s, and 2010s is played inside the street. To make the street and large amount of shops and restaurants feel more natural, there are small strips of grass placed periodically down the middle of the street, with large oak trees planted there and various local flowers next to the large trees.
The southern end of Fantendo Street leads into the entrance to both the parking lot and the park, while the northern end leads to the Fantendo World Hotel. Unlike the other areas of the resort, entry to Fantendo Street is completely free, being made to entertain resort guests as well as visitors, without making them have to buy anything.
This list is currently not complete and suggestions for shops, restaurants, and other attractions for Fantendo Street in the comments would be much appreciated.
Shops
TBA
Restaurants
Starbucks Coffee
Orange Julius
Cold Stone Creamery
Auntie Anne's
TBA
Other Attractions
TBA
Continents
The park is split into seven themed areas that are called "continents", continuing the theme of the park being it's own world. Guests enter through the Sports Resort, a continent that features few attractions but a multitude of shopping and dining options, and can use this continent to reach the other six. Please note that these are only the opening-day continents, and some may be added in the future.
Sports Resort
TBA
Bermuda Triangle
TBA
Mynis Land
TBA
The Labyrinth
TBA
Zeon Valley
TBA
Greenearl City
TBA
Wasteland Desert
TBA
Characters
TBA
Special Events
TBA
Marketing
TBA
Reception
TBA
Trivia
TBA
Contributors
This list is for every company that has added to the park in any way.
Ad blocker interference detected!
Wikia is a free-to-use site that makes money from advertising. We have a modified experience for viewers using ad blockers

Wikia is not accessible if you've made further modifications. Remove the custom ad blocker rule(s) and the page will load as expected.