Ad blocker interference detected!
Wikia is a free-to-use site that makes money from advertising. We have a modified experience for viewers using ad blockers

Wikia is not accessible if you've made further modifications. Remove the custom ad blocker rule(s) and the page will load as expected.
The Three Legendary Frogs is a Wii u and Nintendo 2DS game it features the adventure of 3 skilledful frogs.
Characters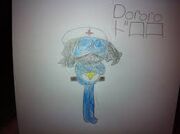 John- John is a blue-skilled frog his is the main leader of the group  he has the ability to freeze his enemies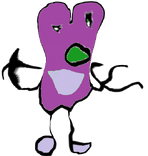 Furious Frog- Furious Frog is a purple-skilled frog he has the ability to change time he also has the ability to teleport
Tamera- Tamera is a purple-skiled frog she has kung-fu skills she knows how to overcome his enemies by being smarter than the enemie
Levels
Level 1-Welcome to tokyo city
Level 2-Pena Beach
Level 3-The Unspoken Woods
Level 4-Death vally
Bosses
Boss 1-Renardo
Boss 2-Big D
Boss 3-Renardo (x2)
Final Boss-Dark Devel Frog