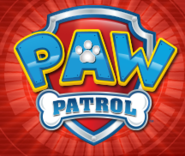 The PAW Patrol universe is deep. Like, deeper than Kingdom Hearts, and that shit is deep. However, despite the deep lore of Ryder and his friends, there's so much more. Universes beyond this one I'm talking about now. There are...MORE. More complex characters. More universes. More things. And I'm here to list those totally real timelines!
PAW.1: The universe in the show. Ryder owns 7 dogs that help around Adventure Bay.
PAW.REVERSE: A universe where Ryder died and the dogs are in a different city.
PAW.REVENGE: A universe where dogs have taken over human. Thus, the HAND Patrol is born.
PAW.NINJA: A universe where being a ninja is the norm. And everyone is Japanese.
PAW.MONSTER MACHINE: A universe where living monster trucks coexist with dogs. Only 2 humans remain.
PAW.BUBBLE: A universe where all dogs are mermaid-like creatures living with mermaids.
PAW.PAW: A universe where all dogs are replaced with living paws. Nothing else is changed.
PAW.EDGE: A universe where Adventure Bay is like Gotham City, and is protected by The Dogstice League.
PAW:ANIMATRONICS: A universe where the Paw Patrol died and are replaced by animatronics. The Paw Patrol 2.0 is born.
PAW.HUMAN: A universe where dogs are humans and vice versa. A less edgy HAND Patrol is made.
Ad blocker interference detected!
Wikia is a free-to-use site that makes money from advertising. We have a modified experience for viewers using ad blockers

Wikia is not accessible if you've made further modifications. Remove the custom ad blocker rule(s) and the page will load as expected.