The Legend of Zelda (series)
Comments

0
18,139pages on
this wiki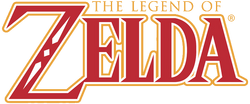 The Legend of Zelda series is a popular Nintendo series starring Link, Princess Zelda and Ganondorf (the wielders of the Triforce) in the land of Hyrule. It debuted on the NES in 1987 with The Legend of Zelda.
Games in the Series.
Edit
Any page that has Category:Zelda Games on them will be added here automatically.