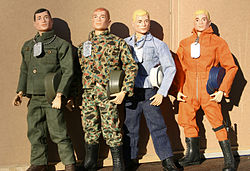 While you all try to figure out what the heck title I wrote, look at dis pic. What do you see? A picture I stole from Wikipedia? Correct...but not what i'm looking for. It's a Figgy, which Fungi Figgy PONIES(SO THAT'S WHAT IT MEANS) is all about. Is it a boring Skylanders rip-off? Let's find out on the newest episode of Angry Fanon Man Joey.
TROLOLOLOLOLOLOLOLOLOLOLOLOLOLOLOLOLOLOLOLOLOLOLOLOLOLOLOLOLOLOLOLOLOLOLOLOLOLOL
Story
Descriptive and pretty long but boring. It's generic and not well thought out.
2/5
Gameplay
DATS WHAT I TALK BOUT WILLIS. This gameplay seems cool and interesting, and Banjo Kazooie inspired. Brock I LOVES YOU.
5/5
Characters
Not anything special, but thank you for splitting up figgys into seperate parts. It's really helpful.
4/5
Items
Couple good times. There could be more but whatevs.
3/5
Cards
Original and cool....but you never mentioned any mana.
4/5
DLC
I have to pay to pay to get new characters? No dude. The DLC is unwanted, but at least you included it for a little more beef to the game.
YEAH BEEF.
2/5
Worlds
Not too descriptive but still good and...
LLAMAS
AND IIIIIIIIIIIIIIIIIIIIIIIII WILL ALWAYS LOVE YOUUUUUUUUUUUUUUUUUUU
100/5 CUZ OF LLAMAS
Enemies
Pretty small number of enemies but you are descriptive about the ones you have so far.
3/5
Gallery
First of all, thank you for putting it on a seperate article. There's a good chunk of art in there and it's al pretty nice.
5/5
Beta Elements
No work done here, no points...
0/5
Trivia
Pretty boring and only one?
2/5
Concl...Cubcli.....ENDING MOMMY?
Finding a total score is hard in this one because of it's varied score. All in all, it's a good article that YOU(your bodt is the controller) should check out.
3/5
ALL BECAUSE OF LLAMAS
Ad blocker interference detected!
Wikia is a free-to-use site that makes money from advertising. We have a modified experience for viewers using ad blockers

Wikia is not accessible if you've made further modifications. Remove the custom ad blocker rule(s) and the page will load as expected.