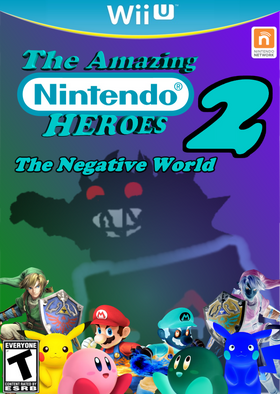 This is a sequel to the game The Amazing Nintendo Heroes. This game features a new story, new bosses, and 5 new heroes.
Story
The Evil Demonus is furious, he was defeated previously by the Nintendo Heroes. He wants to get rid of them all forever, but to expose them unguarded he has to send them somewhere else, so He makes a deal with The Negalord, and sends them to the Negative World. Now Mario and his crew has to find where the worlds meet to destroy the Negalord and make it home.
Gameplay
The same as the 1st Game.
Playable Characters
Helpers
Bosses
TBA
Enemies
Worlds
TBA
Ad blocker interference detected!
Wikia is a free-to-use site that makes money from advertising. We have a modified experience for viewers using ad blockers

Wikia is not accessible if you've made further modifications. Remove the custom ad blocker rule(s) and the page will load as expected.