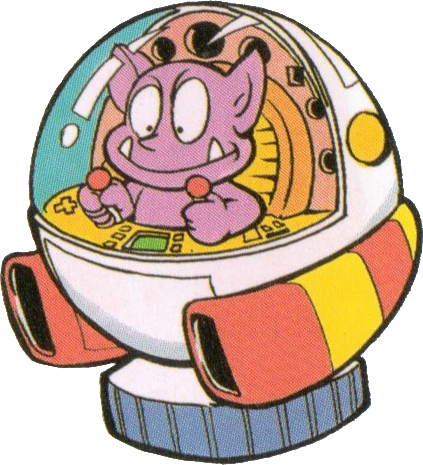 Tatanga is a alien, seemingly wanting to marry Daisy. In the sequel to his debut game, it was revealed the Wario simply hired him to distract Mario, while Wario took over Mario's Castle. It is unknown at this point if he ever had real feelings for Daisy.
Tatanga appears as a boss in the Wii platformer game Super Mario Bros: Diaper Duty. He appears as a boss at the end of the Sarasaland stage. This is his first attempt to take over the desert nation.
Tatanga is a player on the Bowser Villains team on the multi-player Wii sports game Mario Rugby League. He is a strong character, he has good strength and speed but poor skill. His special skill is to shoot foes with a lasor beam for extended tackling.