TalixCon 2013 is the second announcement event for TalixArts that will showcase several new games and much more. To see the previous TalixCon 2012 click here.
Games
Official announcements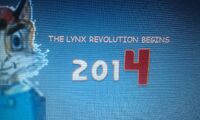 Maven the Lynx 4 promo teaser
Already announced this year
Previous Game new reveals
The Legend of Zelda: Mystic Saga – (December 2013)

The game will feature Mystic Beginnings, Ado's Tale, The Sun King, and Pandora's Quest
It will contain a new mini-game: Saving Flask' – Link has to defeat a dangerous creature to save his long lost brother, Flask.
Movies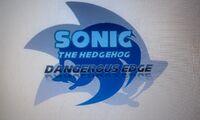 Sonic the Hedgehog: Dangerous Edge logo
Movies
Title
Studio
Sonic the Hedgehog: Dangerous Edge
TalixArts Jr./SEGA
Months after Secrets of Shadow, Sonic, Tails, and the others are thrown in a dangerous race against a group of rebels known as the Babylon Rogues and a hedgehog/android known simply as Metal Sonic.
Streets of Rage
TalixArts Jr./SEGA
A band of fighters (Axel, Adam, and Blaze) must combat a criminal syndicate that is taking over the city.
Shows
Shows
Title
Channel
Speed Demons
Tal TV
A teenage hot shot decides to follow her father's footsteps and go into the world of Extreme Racing. However, the epic race will send Tess to a dangerous journey.
Rise of Tyi
Tal TV
Tyi the Leopard is one of Maven's good allies, and now see how she became a powerful sorceress. This is her origin story.
TalixArts World
The first ever TalixArts fanfic to reveal is: "Brad Awesome and the Cider Tree". The fanfic will be out in late Fall 2013.
A second will be entitled, "Circuit's Secret", will be out in 2014.
Other
TalixArts is developing a new game sharing network and shop in the works tentatively entitled Project Crimson.
Project Crimson will allow smart gameplay that will interact with multiple consoles with one game.
A release date is up in the air, but more will be revealed at TalixCon 2014.
TalixCon 2014
The third TalixCon will be out in July 2014.