TalixArts is a company founded in 2008 by Talix. Maven the Lynx is currently the mascot/face of the company.
Members
I am welcoming anyone to be part of TalixArts. It is a fun and great experience, and you can do so much more. Want to join to create a future game, update/edit current games, or give creative ideas talk here.
Talix - Founder, President Come aboard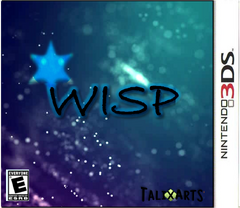 MAY 2018
--------

Mario games
The Legend of Zelda games
Mystic saga
New era
Pokémon games
Sonic games
Brad Awesome series
Sonic & Maven series
Need for Speed series
Dark Rising series
Other games

TalixJr. Studios
TalixJr. Studios is the re-branded TalixArts Jr. where it centers strictly on fanfilms.

TalixWorld
TalixWorld formerly TalixArts World will focus TalixArts-owned characters in fan fiction and as well crossovers with Nintendo canon and Fantendo canon.


Cubevix/Notus
Cubevix is a streaming network where any Fannade games, series, and movies can be featured. (Any studio can join and send their works). Notus is a TalixArts platform device that can host any Fantendo game and as well host the Cubevix service.