Tablet TopGame
is a Tablet maded by Topline , the tablet is the first to feature phone calls without using internet. Top Game also features games , messages , a store (called TopStore) , are 3 versions of the TopGame :
Version 1.0 : The original version , this version don't feature the messages
Version 1.1 : The most selled version , this version are the only with headphones support
Version 1.2 : The newest version , put in stores in start of July.
Overview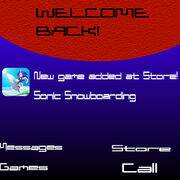 The TopGame is a Cell Phone/Tablet , who permites make calls from your tablet from another cellphone with help of accesory called "Micro-Phone". You can also make messages for email , the store is like the App-Store.
Store
The store have 3 sections , Third-Party Games , Newer Games and Topline Games. All games have support of a new thing in 1.2 version : Touch Screen.
Games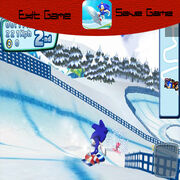 Actually , the TopGame have a few games on store :
Sonic Snowboarding (Launch Title)
Minecraft (July 2 , 2012)
Chrono Trigger (July 5 , 2012)
Olie World (July 8 , 2012)
Angry Birds (July 12 , 2012)
Plants vs. Zombies (TBA)
Sonic the Hedgehog 4 : Episodes 1 , 2 & Metal (TBA)