Ad blocker interference detected!
Wikia is a free-to-use site that makes money from advertising. We have a modified experience for viewers using ad blockers

Wikia is not accessible if you've made further modifications. Remove the custom ad blocker rule(s) and the page will load as expected.
Tablet TopGame
is a Tablet maded by Topline , the tablet is the first to feature phone calls without using internet. Top Game also features games , messages , a store (called TopStore) , are 3 versions of the TopGame :
Version 1.0 : The original version , this version don't feature the messages
Version 1.1 : The most selled version , this version are the only with headphones support
Version 1.2 : The newest version , put in stores in start of July.
Overview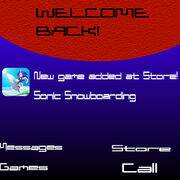 The TopGame is a Cell Phone/Tablet , who permites make calls from your tablet from another cellphone with help of accesory called "Micro-Phone". You can also make messages for email , the store is like the App-Store.
Store
The store have 3 sections , Third-Party Games , Newer Games and Topline Games. All games have support of a new thing in 1.2 version : Touch Screen.
Games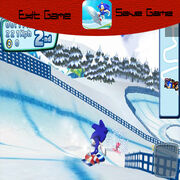 Actually , the TopGame have a few games on store :
Sonic Snowboarding (Launch Title)
Minecraft (July 2 , 2012)
Chrono Trigger (July 5 , 2012)
Olie World (July 8 , 2012)
Angry Birds (July 12 , 2012)
Plants vs. Zombies (TBA)
Sonic the Hedgehog 4 : Episodes 1 , 2 & Metal (TBA)