Ad blocker interference detected!
Wikia is a free-to-use site that makes money from advertising. We have a modified experience for viewers using ad blockers

Wikia is not accessible if you've made further modifications. Remove the custom ad blocker rule(s) and the page will load as expected.
Super Yarn Mario
Developer(s)
Lollama13
Publisher(s)
Fantendo
Platform(s)
Wii U
Genre(s)
Adventure
Release Date(s)
February, 2017
Mode(s)
Single Player, 2-4/Multiplayer co-op
Age Rating(s)
US- ESRB E

EU- PEGI 7

JP- CERO A
Super Yarn Mario is a game for the Wii U, it's the 3rd game in the "Yarn series", it was preceded by Kirby's Epic Yarn (2010, Wii) and Yoshi's Woolly World (2015, Wii U) 
Author's Note: Pictures might be added if I can make wool plushies and wool models for everything, until then, I might find placeholders
Story
In the land of the "Plushroom Kingdom", Mario and his friends were having a picnic until it turns out Bowser stole the Golden Yarns to build his castle, in the process, breaking the world apart, but Bowser made the mistake of leaving them around his castles, so the heroes must save the Golden Yarns and stitch the world back together.
Characters
Playable
| Picture | Name | Desc. | Availability |
| --- | --- | --- | --- |
| TBA | Mario | The hero of the Plushroom Kingdom, he must defeat Bowser once again | From the Start |
| TBA | Luigi | Mario's (slightly) younger brother is in the adventure too, he jumps higher but is more slippery when walking around. | From the Start |
| TBA | Peach | The princess of the Plushroom Kingdom, she is slower but can float | From the Start |
| TBA | Toad | One of the Princess' guards is going too, he is faster but has a terrible jump | From the Start |
| | Kirby | The hero of Dreamland is here too, he doesn't jump too high, but he has the yarn whip from KEY | Beat "Trip to Patch Land" (bonus level) |
| | Yoshi | This friendly dinosaur is here to help, he can flutter, has the best ground-pound and can use his tongue, but he is one of the slowest characters | Beat "Yoshi's Island 1 Remix" (world 4 level) |
Gameplay
Each of the characters has different attributes that might help you get the collectibles or just beat the level, this game plays very much like Super Mario 3D World, a multiplayer 3D platformer with plenty of levels and fun bosses.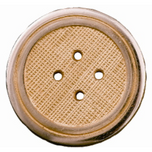 Collectibles
Each level has 8 hidden Patch Pieces that unlock a special stamp to use on Miiverse, along with 5 Golden Buttons to unlock bonus levels, you must also beat all the levels with all 6 characters (any%) to get the true final level.
Worlds + Levels
TBA
Bosses
TBA
Enemies
TBA
Any other stuff also TBA