The creator of this page does not speak English as a first language, so it may contain grammatical/spelling errors. As a reader, please feel free to make corrections as needed.
Developer(s)
Publisher(s)
Nintendo
Platform(s)
Nintendo 3DS
Release Date(s)
2016
Mode(s)
1-4 Player
Age Rating(s)
Europe

American

Genre(s)
Arcade,Battle
Series
Super smash bros serie,
Predecessor
Super smash bros for 3DS/For WII U
Successor
 ???
Media Included
Nintendo 3DS cartridge
Presentation
Super smash bros Dragoon 3D  battle game developed by 

 and produced by Nintendo for the Nintendo 3DS
Gameplay
Super smash bros dragoon is a 3D fighting game, as its predecessor with the aim to eject his opponent out of the stadium the point of his life and augmante% calculated at each blow received what augmante the chance to be ejected
Playable Character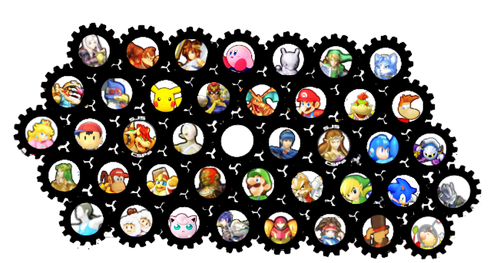 Newcommer
Guest
Back from 3DS/WIIU
Back from Brawl
Back from Melee
Back from 64
Stage
Ad blocker interference detected!
Wikia is a free-to-use site that makes money from advertising. We have a modified experience for viewers using ad blockers

Wikia is not accessible if you've made further modifications. Remove the custom ad blocker rule(s) and the page will load as expected.