SA-X
Universe
Metroid
Availability
Unlockable
Final Smash
Mutation
SA-X
is one of the Unlockable Characters for Super Smash Bros. Ragnarok. Believed to be one of the most dangerous creatures Samus has ever encountered, the SA-X is an instinctive, emotionless and cruel creature that is an X-Parasite that has fused with one of Samus' Power Suits. While one sacrificed itself to protect Samus the SA-X commonly attack Samus as she is perceived as a threat due to her Metroid DNA and only when confronted with an Omega Metroid was this hunting instinct overriden. The SA-X possesses Samus' most powerful weapons including the Freeze Beam & Super Bomb. In addition the creature appears to possess the DNA of several other creatures allowing it to be even stronger than Samus. Although already fought in a mutated state of Samus' Power Suit it appears this monster can mutate even further.
Moveset
| Special | Move |
| --- | --- |
| Neutral Special | Freeze Beam |
| Side Special | Super Missile |
| Up Special | Screw Attack |
| Down Special | Super Bomb |
| Final Smash | Mutation |
| Paired Smash | X-Strike |
Pairing
A new feature in Super Smash Bros. Ragnarok, pairing has a secret ability in which if both characters perform Final Smashes together. Every Character has a partner that gives both Final Smashes a 5% Damage Boost when performing a Paired Smash.
Special Pair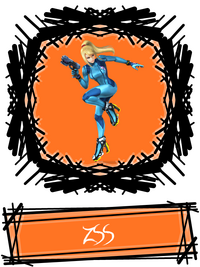 Samus?!