Rayman
Universe
Rayman
Availability
Starter
Final Smash
Rayman Charge
Rayman
is one of the Starter Characters for Super Smash Bros. Ragnarok. An individual of unknown origins, Rayman is a curious character as no one is quite sure how he came to be in the Glade of Dreams, Rayman has distatched limbs allowing him to attack much further than a common fighter, his range outmatches even great swordsman making him a great defender. Rayman possesses fantastical powers that allow him to perform leaps and bounds of mysterious moves.
Moveset
| Special | Move |
| --- | --- |
| Neutral Special | Longshot Punch |
| Side Special | Whirlwind Puncher |
| Up Special | Overhead Kick |
| Down Special | Kick Slam |
| Final Smash | Rayman Charge |
| Paired Smash | Teensie Storm |
Pairing
A new feature in Super Smash Bros. Ragnarok, pairing has a secret ability in which if both characters perform Final Smashes together. Every Character has a partner that gives both Final Smashes a 5% Damage Boost when performing a Paired Smash.
Special Pair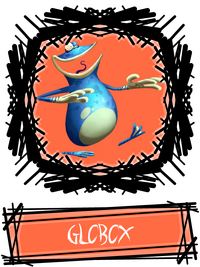 Fighters of Dreams