Petey Piranha
Universe
Mario
Availability
Unlockable
Final Smash
Piranha Eruption
Petey Piranha
is one of the Unlockable Characters for Super Smash Bros. Ragnarok. A mysterious Piranha Plant that is unique among most others. Petey is somewhat more intelligent than his brethren able to perform a more diverse array of attacks to defend himself.
Moveset
| Special | Move |
| --- | --- |
| Neutral Special | Monstrous Chomp |
| Side Special | Seed Spitter |
| Up Special | Leaf Flapper |
| Down Special | Windmill Spin |
| Final Smash | Piranha Eruption |
| Paired Smash | Piranha Vines |
Pairing
A new feature in Super Smash Bros. Ragnarok, pairing has a secret ability in which if both characters perform Final Smashes together. Every Character has a partner that gives both Final Smashes a 5% Damage Boost when performing a Paired Smash.
Special Pair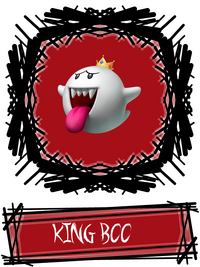 Double Danger