Mona
Universe
Wario
Availability
Unlockable
Final Smash
Cheering Squad
Mona
is one of the Unlockable Characters for Super Smash Bros. Ragnarok. A very helpful individual, Mona is one of the various employees who work at WarioWare Inc. She's performed a variety of duties in her many appearances and while determined in her work, she doesn't take kindly to the greed and hubris Wario often exhibits. She has amassed a variety of helpers along the way so she's rarely alone in the fight.
Moveset
| Special | Move |
| --- | --- |
| Neutral Special | Camera Flicker |
| Side Special | Sludge Elephant |
| Up Special | Baton Slam |
| Down Special | Monkey Striker |
| Final Smash | Cheering Squad |
| Paired Smash | Animal Madness |
Pairing
A new feature in Super Smash Bros. Ragnarok, pairing has a secret ability in which if both characters perform Final Smashes together. Every Character has a partner that gives both Final Smashes a 5% Damage Boost when performing a Paired Smash.
Special Pair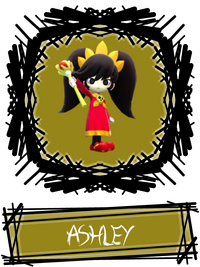 Warioware Employees