Lucario
Universe
Pokemon
Availability
Unlockable
Final Smash
Mega Lucario
Lucario
is one of the Unlockable Characters for Super Smash Bros. Ragnarok. An extremely combat-capable Pokemon, Lucario are known to be able to tap into a mystical power known as Aura, through this they can channel the emotions of those around them as well as those with ill intentions. Lucarios are also expert Fighting-Types, both fast and strong they can even combat their weaknesses.
Moveset
| Special | Move |
| --- | --- |
| Neutral Special | Aura Sphere |
| Side Special | Metal Claw |
| Up Special | Bone Rush |
| Down Special | Dragon Pulse |
| Final Smash | Mega Lucario |
| Paired Smash | Close Combat |
Pairing
A new feature in Super Smash Bros. Ragnarok, pairing has a secret ability in which if both characters perform Final Smashes together. Every Character has a partner that gives both Final Smashes a 5% Damage Boost when performing a Paired Smash.
Special Pair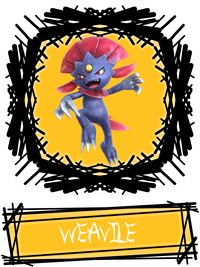 Sinnoh Saviours