Crono
Universe
Chrono Trigger
Availability
Starter
Final Smash
Luminaire
Crono
is one of the Starter Characters for Super Smash Bros. Ragnarok. A legendary, albeit silent hero, Crono has travelled across a vast land and through time itself to stop an evil presence destined to wreak havoc on his world in nearly a millenium after his birth. Crono is a master of the blade able to use powerful techniques and magical sword techniques to overwhelm his foes.
| Special | Move |
| --- | --- |
| Neutral Special | Wind Slash |
| Side Special | Lightning |
| Up Special | Cyclone |
| Down Special | Cleave |
| Final Smash | Luminaire |
| Paired Smash | Lightning II |
A new feature in Super Smash Bros. Ragnarok, pairing has a secret ability in which if both characters perform Final Smashes together. Every Character has a partner that gives both Final Smashes a 5% Damage Boost when performing a Paired Smash.
Special Pair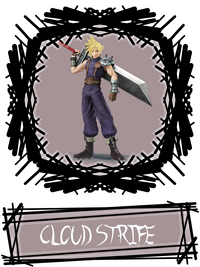 Grand Swordsmen